2019 National Spelling Bee: How To Watch Live Video Feed, List 12 Most Challenging Words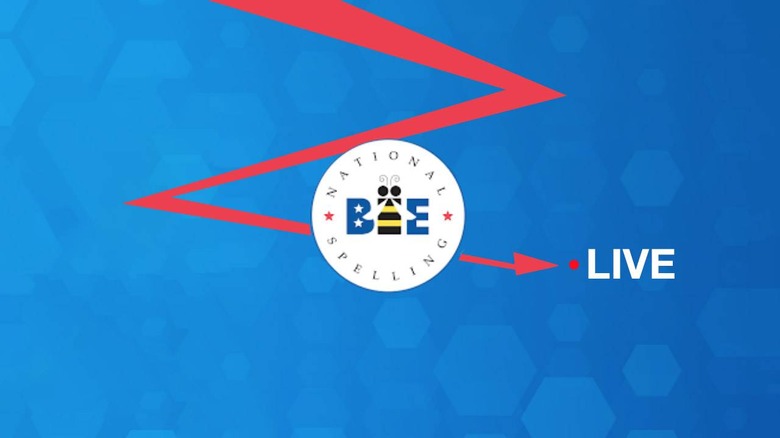 We're near the end of the 2019 official Scripps National Spelling Bee, and it's time to tune in. This world-renowned bee started with 550 spellers from across the United States, and we're down to 12. Today we're going to list all the most important information you'll need to know to immerse yourself in the bee, from video streaming sources to the most challenging words yet spelled.
The first part of the bee took place at 10 a.m. EDT on ESPN 2 on Thursday, the 30th of May, 2019. The finals will start tonight, May 30th, 2019, on ESPN proper at 8:30 p.m. EDT. You could potentially catch the streaming live version of the bee via ESPN's website and WatchESPN, though there you'll still need login info from your network television provider.
OR you could just tune in below, if you did so desire. This is the official Scripps National Spelling Bee feed via the official group – through YouTube. With any luck, this feed will be just as high-quality as the ESPN feed direct.
Now, for the best part of this whole event. The words listed below are from the final 12 – the last part of this first half of the contest. These words were nearly flawlessly spelled by the 12 finalists in the event, with the exception of the word "farreiro" which was spelled with a single r instead of double.
National Spelling Bee 2019's Final 12 words, first half, final round:
1. Aufgabe
2. drilvis
3. oeillade
4. ferreiro
5. xystus
6. maxixe
7. thelytokous
8. maile
9. penates
10. atala
11. byrnie
12. cardoncillo
Did you know all the words before you read the list? The youngest spellers in this contest are just 10, and the oldest are 14. Can you imagine being able to spell these words when you were 14?
Proving spelling finesse (or at least memorization finesse) runs in the family, a couple of entrants in this year's National Spelling Bee have immediate family relations to former champions. The brother of Speller 562 Hephzibah Sujoe, Ansun Sujoe, was a co-champion from the 2014 National Spelling Bee. The father of Speller 175 Atman Balakrishnan is Balu Natarajan, champion of the 1985 National Spelling Bee.