2019 Mercedes CLS Caught on Video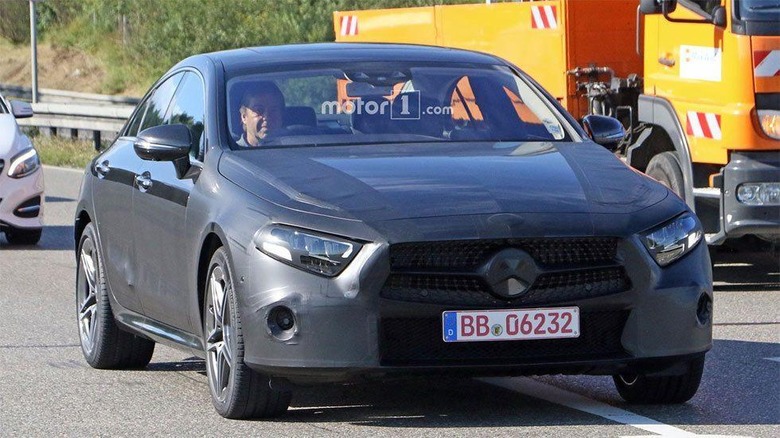 This week marks the official unveiling of the 2019 Mercedes CLS. That official unveiled will happen at the 2017 LA Auto Show. If you are waiting in anticipation, ahead of that official unveil a camouflaged version of the CLS has been caught on video tearing up the Nürburgring in Germany. The car looks good doing it too.
The CLS in the video is wearing lots of camo, but you can see and hear it in motion. The spy shots we have seen so far have shown that Mercedes has changed the exterior of the car significantly compared to the previous version. The interior of the car is also seeing lots of changes.
One of the key changes inside is a large dual display dash like that seen on the E-class. The back seat of the CLS is also getting three spots for the first time. Granted an adult won't fit in that middle position, but you can cram a kid back there.
An AMG version of the car will be available, but it's not expected to launch on day one. That car will be the AMG CLS 53, the first an in the AMG 53 series. Engine options are expected to include inline-six gas units and diesel engines. Four-cylinder options are expected.
While the official unveil for the 2019 CLS is coming soon, the on-sale date will be near the beginning of 2018 with a European debut in March in Geneva. Sadly, the wagon is no more thanks to lack of demand.
SOURCE: Motor1