2019 Lenovo Legion gaming laptop lineup pricing, availability revealed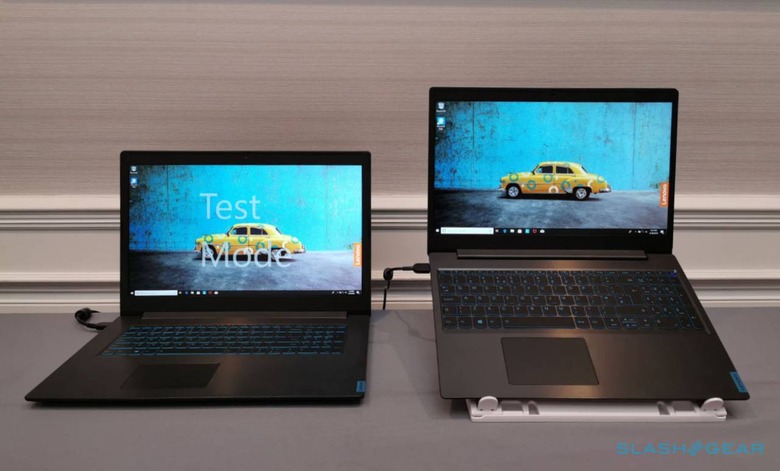 Lenovo is gearing up to launch the newest lineup of Legion gaming laptops it first unveiled at CES 2019, the Legion Y540 and Y740 models, as well as the refreshed Legion Y7000 and Y7000p models. Gamers are offered the latest 9th-generation Intel Core processors alongside NVIDIA GeForce GTX 1650 / 1660 Ti and RTX 2060 / 2080 GPUs.
Legion Y540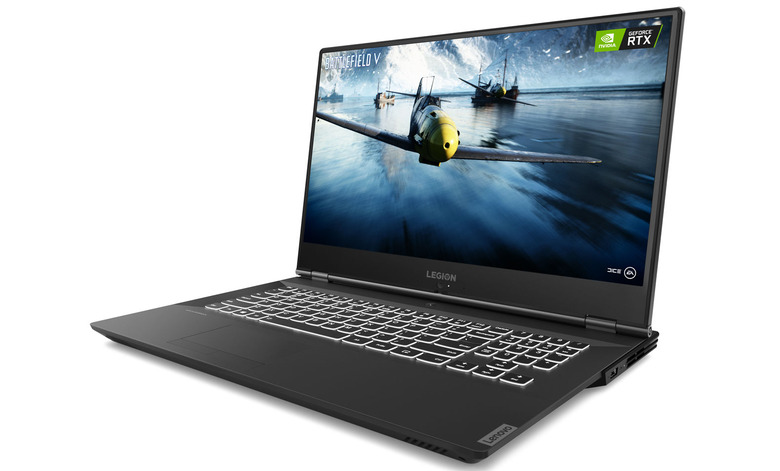 Gamers looking for a combination of powerful performance and affordability will find the new Legion Y540 model appealing. Lenovo is offering this model in both 15- and 17-inch options; compared to the previous model, there's a lot to like about the Y540, including:
- A redesign with a starting weight of 5.1lbs and thickness of only 26mm
- Up to 9th-generation Intel i7 processor
- The latest NVIDIA RTX 2060 GPU
- Up to six hours of battery life
- Legion Coldfront dual-fan thermal system to keep the machine cool while playing
The new Legion Y540 gaming laptop with the GeForce 1660 Ti will be available in late May starting at $1,209.99 USD; the 17-inch version with the same GPU will start at $1,269.99 USD with availability kicking off in late June.
Legion Y740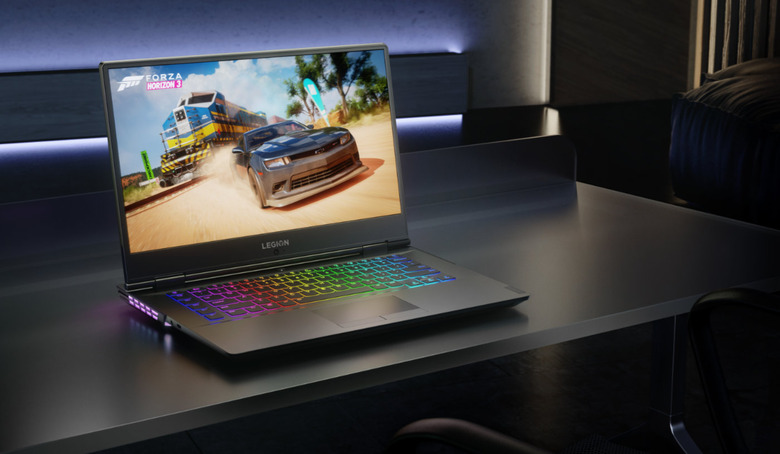 For PC gamers who prioritize performance, Lenovo is also launching the new Legion Y740. This model brings a 9th-generation Intel Core i7 processor alongside up to an NVIDIA GeForce RTX 2080 Max-Q GPU, pitting it against Razer's newly unveiled Blade Pro 17 model. Lenovo will offer the Y740 in 15- and 17-inch varieties with an optional 144Hz 1920 x 1080 FHD display featuring NVIDIA G-SYNC.
Other Y740 features include up to 32GB of DDR4-2666Mhz memory, Dolby Atmos and Dolby Sound Radar, and a Corsair iCue RGB backlit keyboard with 100-percent anti-ghosting and almost 16 million colors for customization. As with the Y540 model, the new Y740 brings Legion Coldfront to keep the system cool.
The Legion Y740 will be available from Lenovo and select retailers in late May. The 15-inch version will start at $1,609.99 USD and the 17-inch version will start at $1,669.99 USD.
Legion Y7000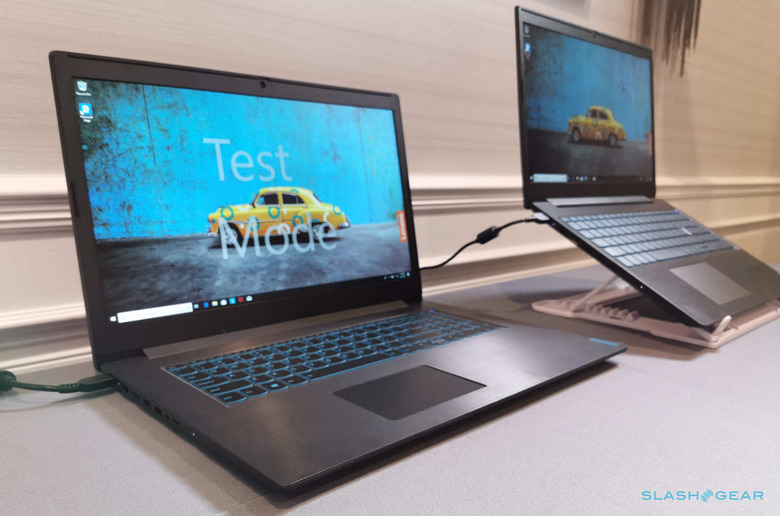 Joining these updated Legion models is the new Legion Y7000, a 15-inch gaming laptop with up to a 9th-generation Intel Core i7 processor. Buyers can choose from the NVIDIA RTX 2060 or the GeForce GTX 1660 Ti / 1650 GPU options. The display offers gamers a Full HD resolution with 300 nits brightness and up to 144Hz refresh rate.
Joining the new model is the updated Legion Y7000p with a 9th-generation Intel Core i7 processor and NVIDIA RTX 2060, GTX 1660 Ti, and GTX 1650 GPU options. This model features a full-size keyboard with a white backlight, thermally-optimized design, and the promise of 'desktop-like performance.'
The 15-inch Legion Y7000p, which will be called the Y545 in some markets, with the GeForce 1660 Ti GPU will be available in late May starting at $1,199.99 USD. Release date and price for the Y7000 model aren't available yet.