2019 Kindle Oasis launches as Kindle Paperwhite gets a new look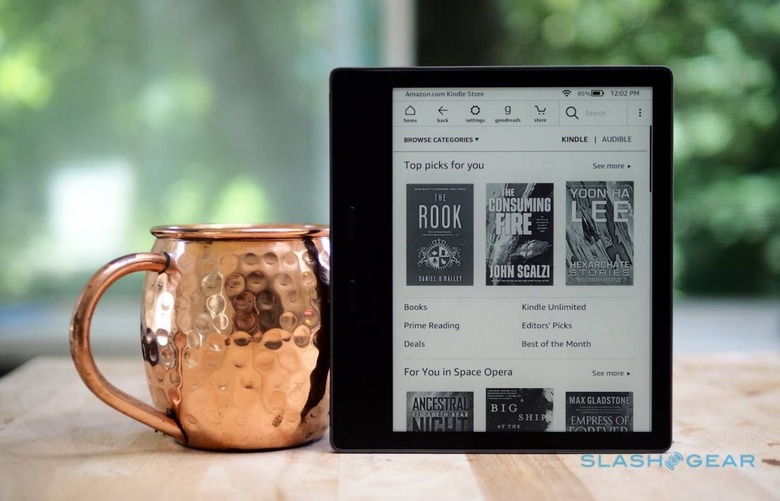 We may receive a commission on purchases made from links.
If you've been in the market for an eReader, Amazon has two new ones for you to consider today. Chief among this pair of new Kindles is the 2019 Kindle Oasis, which is the new high-end device in the Kindle line. Because of the distinction, the Kindle Oasis is the most expensive Kindle in Amazon's lineup by a fair amount.
The new Kindle Oasis is available in two different colors, graphite or champagne gold, and starts at $249.99 for 8GB of storage. If you want to bump up that internal storage to a more significant 32GB, you're looking at shelling out $279.99 – an additional $30. That's definitely a steep price, but depending on what you're looking for in an eReader, it might be worth the high cost of admission.
READ MORE: Kindle Oasis (2019) ReviewThe Kindle Oasis is outfitted with a 7-inch, 300ppi display like the previous-generation models. The biggest difference between this display and the one on the earlier Oasis is the fact that the warmth of the display is adjustable, so during the day, you can have a cooler light and while you're reading at night, you can crank the warmth up and go a little easier on your eyes.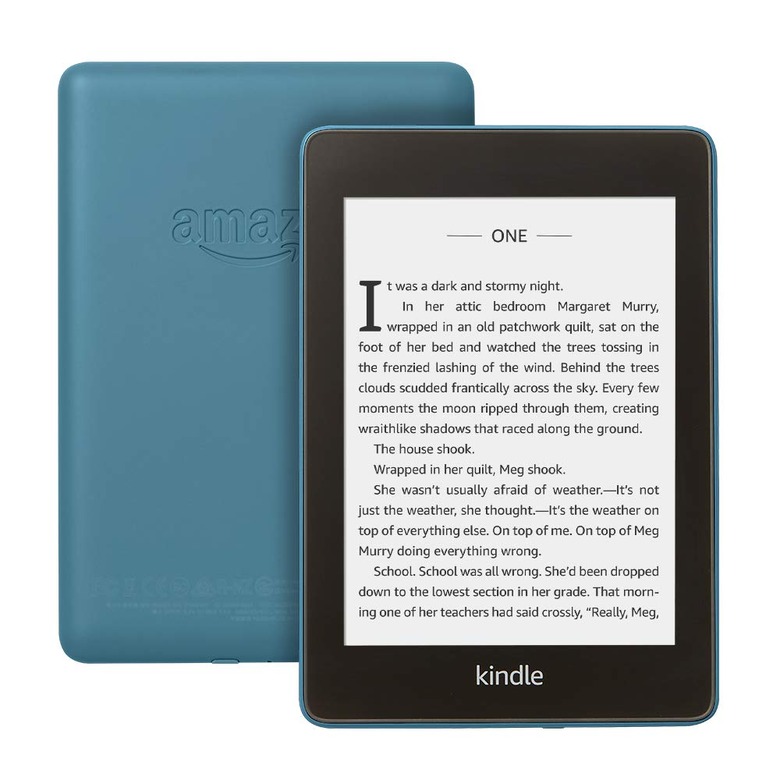 If the Kindle Oasis is a little outside of your price range, there's a new Kindle Paperwhite launching today as well. From a hardware perspective, this new Kindle Paperwhite isn't any different from currently-available models, but it does have a new look to it, launching in a color that Amazon calls "twilight blue."
The twilight blue Kindle Paperwhite comes in at $149.99 for 8GB of storage or $159.99 for 32GB, so its starting price is $100 lower than that of the 2019 Kindle Oasis. Regardless of which one you go with, you can find both of them over at Amazon beginning today.