2019 Hyundai Veloster Turbo spied filming commercial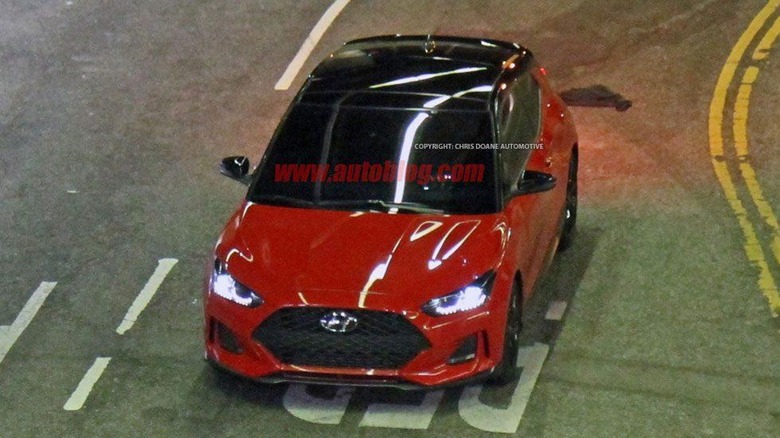 The 2019 Hyundai Veloster was spied recently uncovered and rolling around the streets during a video shoot. The images are very blurry, which seems to be normal when a car is seen filming a commercial. We recently saw some similarly blurry images of the Bullitt Mustang. The Veloster in the images has the round rear, center exhaust tips signifying the turbo model.
With the images being blurry, it's hard to see clear detail. What we can tell is that the roof seems to drop down more in the rear than previous models. The rear window is wider than the old model, possibly meaning better visibility. The rear taillights are slimmer and wider while being flush with the glass.
The turbo model appears to have an additional air intake on the bottom of the front bumper that is missing on the normal version of the car. It's hard to see much more details on the car in these images. These are the first of the rear sans camo.
The official unveil of the car is expected to happen at the Detroit Auto Show next year. Word is that Hyundai is also working on an N version of the car.
That hotter version of the Veloster isn't expected to be unveiled until later in 2018. The car reminds quite a bit of the Chevy Sonic in the side profile. The new car does have a snazzy two-tone color with a black roof and red body.
SOURCE: Autoblog