2019 Hyundai Santa Fe SUV to get fingerprint security tech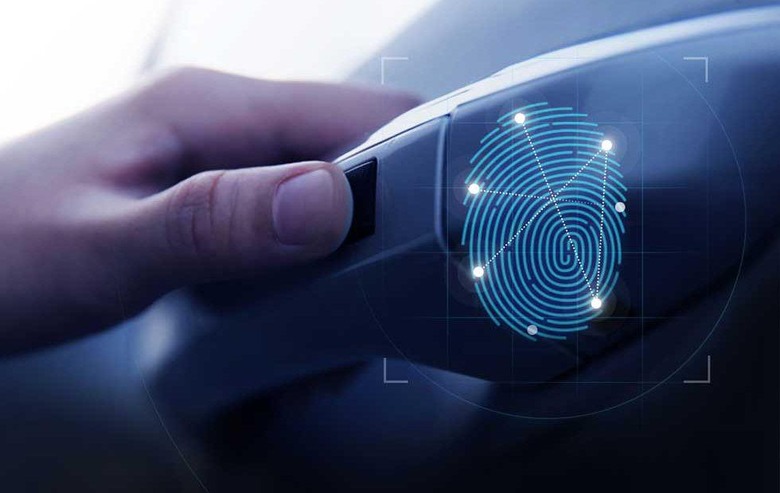 It's handy to be able to unlock your smartphone with a fingerprint, and soon you will be able to unlock the door to your car the same way. Hyundai Motor Company has announced that the world's first smart fingerprint tech will be coming to the 2019 Santa Fe SUV. The tech will allow the owner to unlock and start the car with a fingerprint.
Hyundai notes that the tech will only come to select markets in Q2 2019, the specific markets are unannounced. In the Hyundai system, the driver will place a finger on a sensor on the door handle. The fingerprint data will be identified and sent to the fingerprint controller inside the car.
The driver will also be able to start the vehicle by touching a fingerprint scanner inside the car. Hyundai's tech also matches the information to driver preferences with the fingerprint data. That means that the vehicle can automatically adjust the seating position, connected car features, and side mirror angles to the driver.
Future improvements for the system will add in the ability to link temperature information, steering wheel position, and other features to the driver fingerprint. The fingerprint scanning tech Hyundai is using relies on capacitance recognition.
This tech has a chance of misrecognizing a fingerprint only 1 in 50,000 times. That makes it five times more effective and secure than conventional vehicle keys and smart keys.