The 2019 Honda Passport is the mini-Pilot people begged for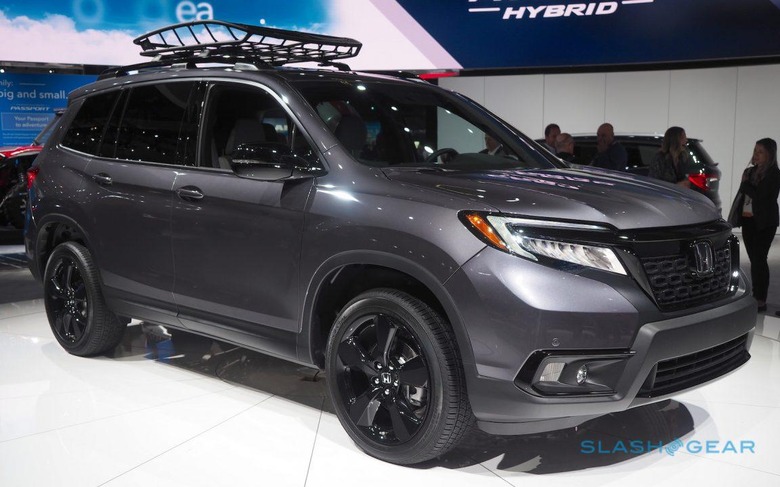 You can't argue that Honda doesn't know just what drivers want. Indeed, the new 2019 Honda Passport is the case in point for that, a two-row, 5-seat smaller sibling of the Pilot making its debut at the LA Auto Show 2018 this week.
It's based on the same architecture as the Pilot – and the Ridgeline pickup – too, though Honda has given the Passport a distinct look of its own. From the front, the chunky grille dives down into the front bumper, with lashings of sturdy cladding promising to keep the fascia safe from off-road jaunts (or, perhaps more likely, rogue shopping carts in mall parking lots).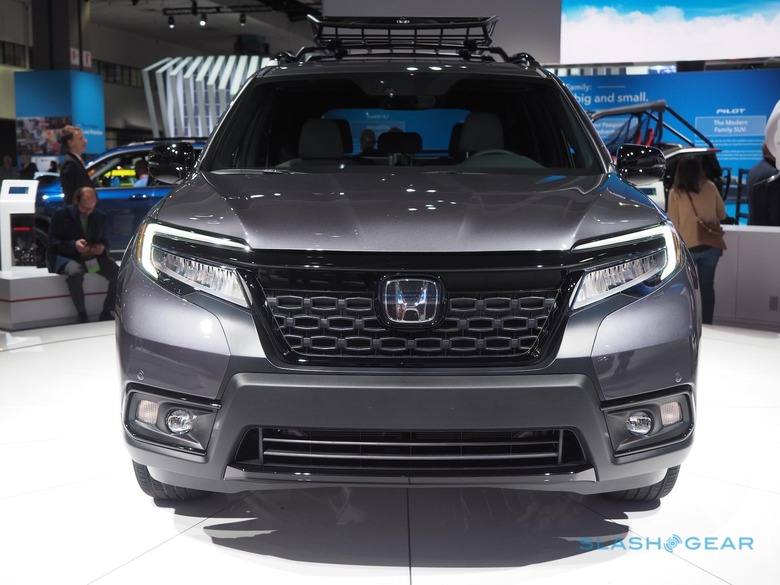 Flanking it are two of Honda's most complex light clusters to-date. Arching daytime running lights hook around multi-segment main lamps, punctuated with the black fascia strips. Combined with the contoured hood it's a distinctive and memorable face.
What the style doesn't do, though, is take away from the promise of supreme practicality. Honda arguably wrote the book on that, and all of those learnings are being baked into the 2019 Passport, too.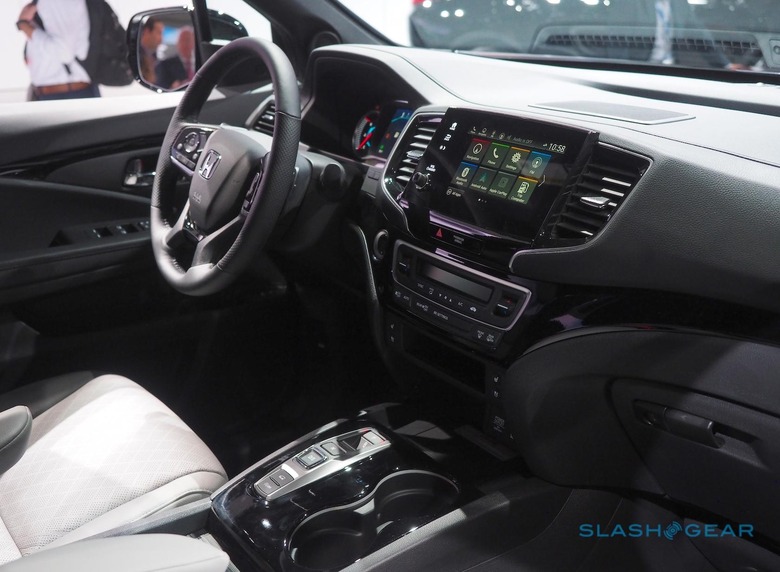 Inside, it feels much like a Pilot does, albeit lacking the third row of seats. There's plenty of legroom in the front and in the second row, while the dashboard gets a sizable touchscreen infotainment system and a big digital display for the driver. Android Auto and Apple CarPlay will be included on higher trims, while features like wireless phone charging, embedded LTE with a WiFi hotspot, and blind spot warnings are optional.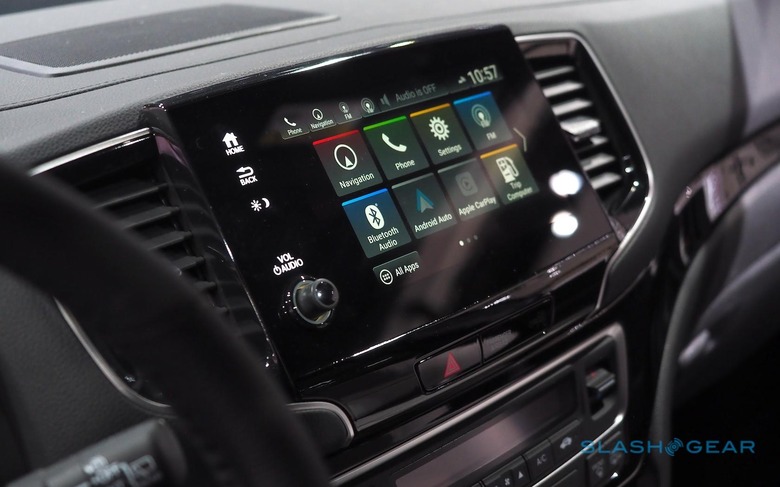 Everything feels contoured and sturdy, and perfectly suited for the family audience Honda clearly has in mind. The trunk, too, is evidence of that focus. Open up the power lift gate and the trunk opening is wide and low. Lift a panel under the trunk floor, meanwhile, and there's a 2.5 cubic foot storage bin as well.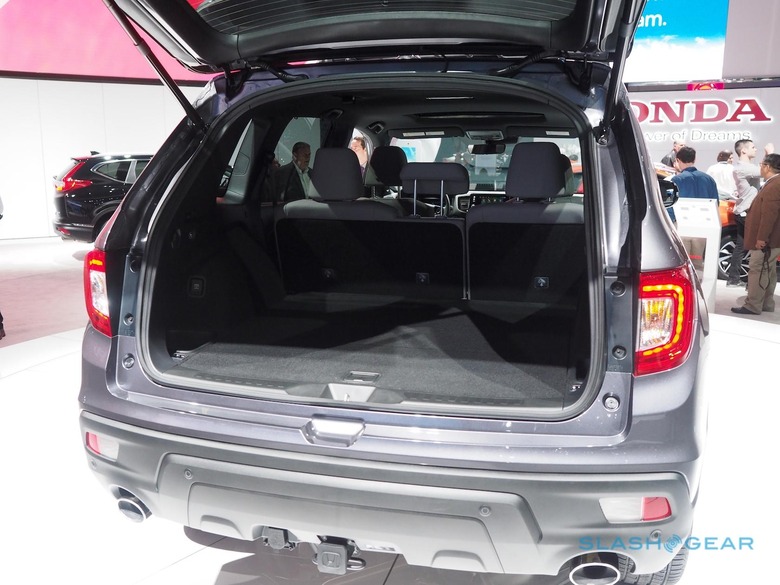 In all, there's 41.2 cubic feet of space in the trunk, expanding to 77.9 cubic feet if you drop the split rear seats. Honda is launching a range of accessories for the 2019 Passport out of the gate, too, so buyers won't need to wait for third-party roof racks, boxes, and other add-ons to catch up.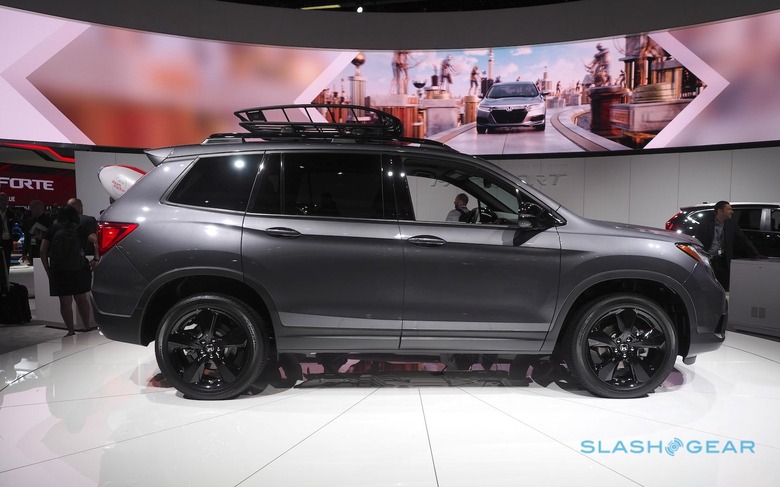 As for power, things are easy there too. Honda will have just one engine option, a 3.5-liter V6 with 280 horsepower and 262 lb-ft of torque. A 9-speed automatic transmission is standard; front-wheel drive or all-wheel drive are options. Honda Sensing, the automaker's comprehensive suite of active safety tech, is also standard-fit, as is a healthy list of kit like three-zone climate control and LED lights front and rear.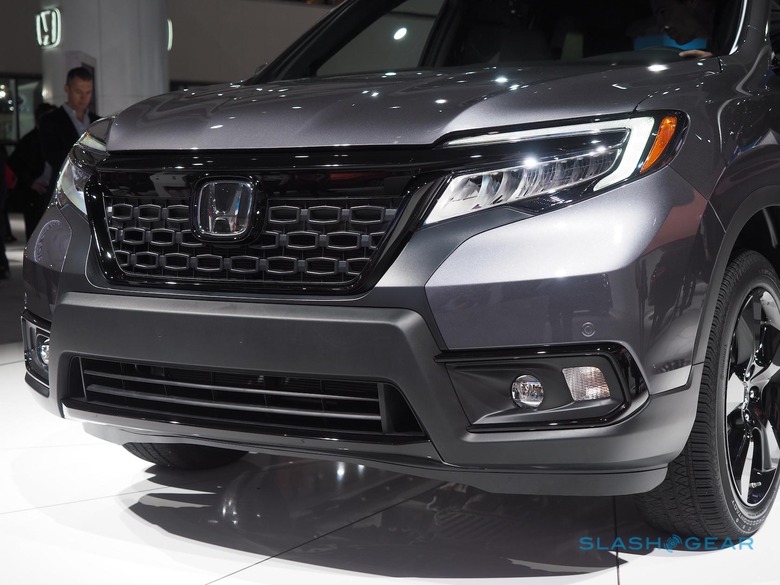 In short, while you might bemoan the absence of a plug-in hybrid option (are you listening, Honda?) you can't much argue with the 2019 Passport's overall package. The only lingering question is pricing, with Honda promising to detail that close to the family SUV's release in early 2019.