Why Honda's hidden hybrid makes the 2019 Insight pivotal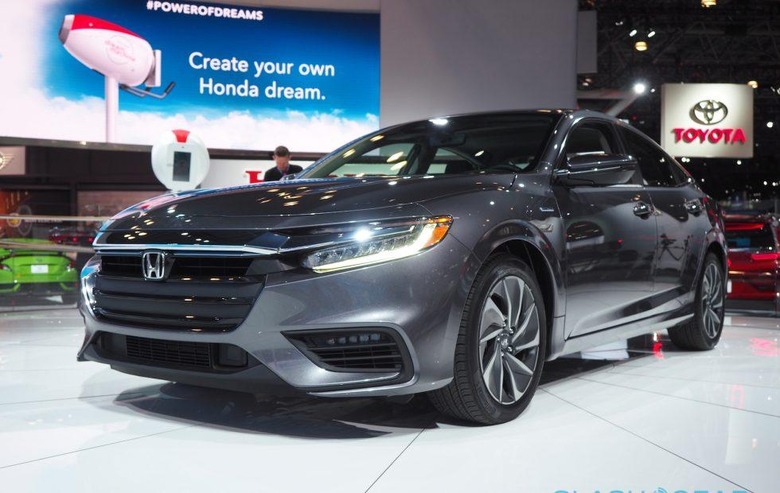 You can't accuse Honda of sleeping on electrification, but of all the EVs, hybrids, and fuel-cell cars in its line-up, the new 2019 Insight could be both the simplest and the most effective. Revealed in full at the New York International Auto Show this week, the hybrid sedan is, at first glance, hardly eco-thrilling in the grand scheme of things. Indeed, it's far less interesting, technologically speaking, than other cars Honda has launched recently.
Unlike the Honda Clarity Fuel-Cell, for example, it doesn't have a fancy hydrogen-powered drivetrain designed to appeal to cutting-edge green early-adopters. You can't charge the battery by plugging it into the wall, either, like the Clarity Plug-In Hybrid. In fact, it's only expected to go at most a mile on electric power alone.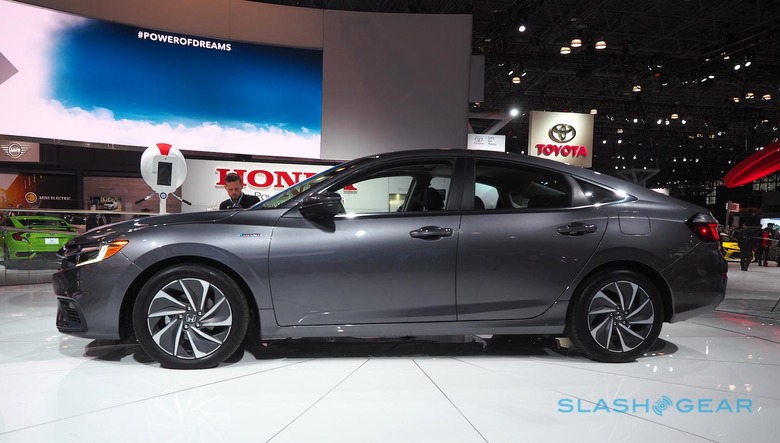 Instead it feels like, well, a 2019 Honda Civic. That should come as little surprise, given the Insight shares plenty of underlying tech and platform with the existing, tenth-generation Civic. And, while Honda might be positioning the new Insight somewhere in a "premium" space between Civic and Accord, those underpinnings aren't a bad thing: most experts agree that the latest Civic punches well above its weight when it comes to refinement and driving agility.
On those solid underpinnings, then, the 2019 Insight builds a hybrid for the typical Honda buyer. That actually involves taking a sizable step back, and recognizing that – while gas-electric cars certainly aren't new – to a significant portion of drivers in the US, they're still foreign technology. Honda invited me to the Auto Show this past week and showed me some video of its recent focus groups, for instance, in which Americans were asked about their knowledge and fears of electrified vehicles. The overarching message I took away was that, despite Toyota's Prius being near-ubiquitous these days, for many electrification is still a thing of confusion.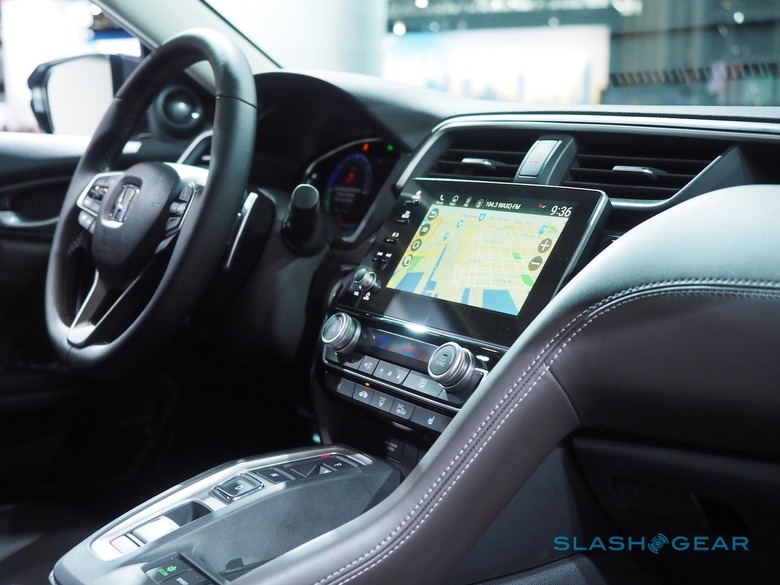 You can think of the new Insight as the everyman's hybrid, then. Honda has done as much as it says is possible with today's technology to hide the electric portion of the car, focusing instead on the 55 mpg fuel economy. So, open the hood and things look pretty familiar if you've glanced at an engine compartment before: a 1.5-liter Atkinson cycle gas engine is there, which runs on regular fuel. The electric motor has been hidden in the center console between the front seats, and the li-ion battery under the rear seats, meaning the trunk can have the same 15.1 cubic foot capacity as a Civic Sedan.
There's nothing to plug in, and no weird cluster of gages to confuse yourself with. Indeed, the expectation is that the 2019 Insight will drive pretty much like a Civic does, too. It's just that, whereas the Civic does 29-32 mpg in the city depending on engine and transmission, its hybrid sibling will get close to double that.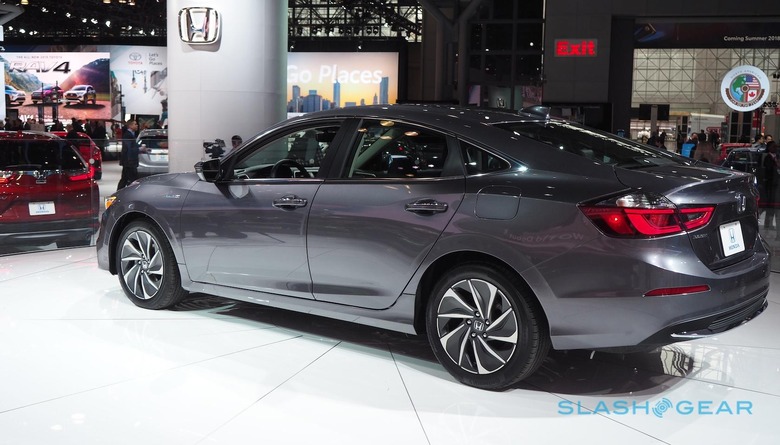 I don't necessarily like all of Honda's decisions with the new Insight. The steering wheel paddles, for instance, control the car's three levels of regenerative braking force: the rate at which you slow when you lift your foot off the accelerator, because the electric motor is working in reverse as a generator to convert momentum into battery power. Anybody who has spent time in an electrified vehicle will probably find that regenerative force underwhelming compared to what most EVs and hybrids offer. They'll also question why Honda opts to reset whatever level it has been set to when you speed up again.
According to the automaker, though, that's just what hybrid newbies want. Being able to control how the new Insight coasts down a descending highway, but not have that same effect later in the drive is, Honda, insists, a reassurance for those unfamiliar with the arcane ways of EVs. Indeed, it likes the system so much, it used it on the 2018 Clarity Plug-In Hybrid, too.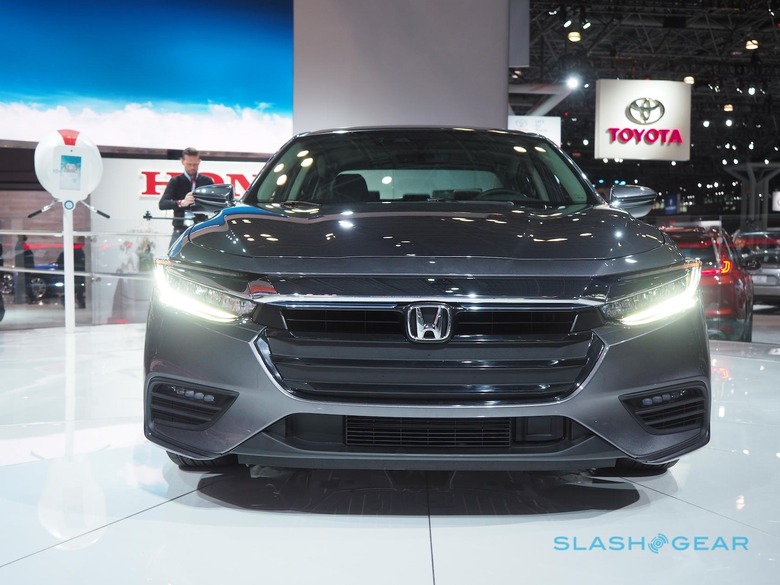 Honda has long made the argument that it's too soon to commit to any one drivetrain in the goal of cutting emissions and boosting economy. That's why it has a range of cars, from fuel-cell, through battery-electric, to plug-in hybrid and regular hybrid. It's a markedly different strategy to the "all-electric or nothing" approach of Tesla, but then again Honda's audience is markedly different from that of California's darling, too.
The 2019 Insight's value proposition will balance on just how much it ends up costing when it arrives in dealerships early this summer. Honda hasn't announced those numbers yet, but given the 2018 Accord Hybrid goes on sale this month from $25,100, the new Insight is likely to be more than competitive. That, coupled with the fact that you could easily forget it's a hybrid at all until you consider your fuel bill savings, could very well make the 2019 Insight the most influential green car in Honda's line-up.