2019 Ford Mustang Bullitt price and power confirmed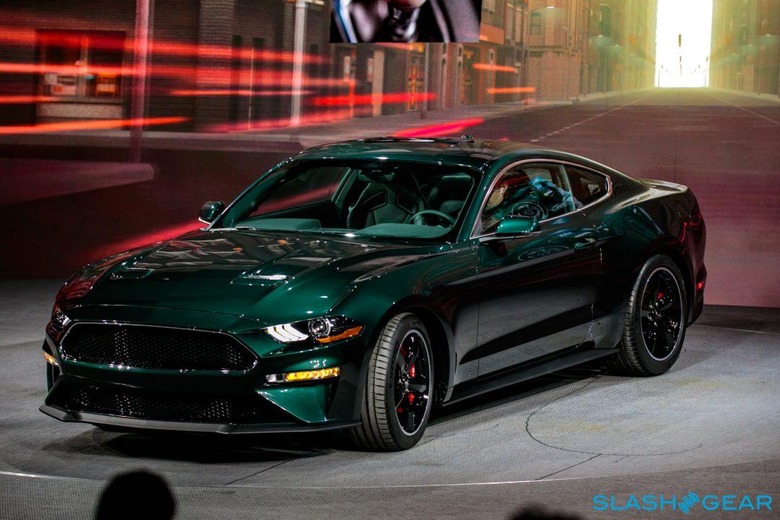 Ford has opened the order books on the 2019 Mustang Bullitt, along with confirming just how powerful the limited-edition Steve McQueen-inspired coupe will be. Sales have officially begun in the US, Ford confirmed today, with the first cars expected to arrive over the summer.
Ford revealed the car back at the Detroit Auto Show in January 2018, though kept a few key details back. While it confirmed that the 5.0-liter V8 car would have a manual transmission – just like the original movie car – along with a top speed of 163 mph, it wouldn't reveal the specific power numbers. Indeed, all Ford would say was that it would have "at least" 475 horsepower and 420 lb-ft. of torque.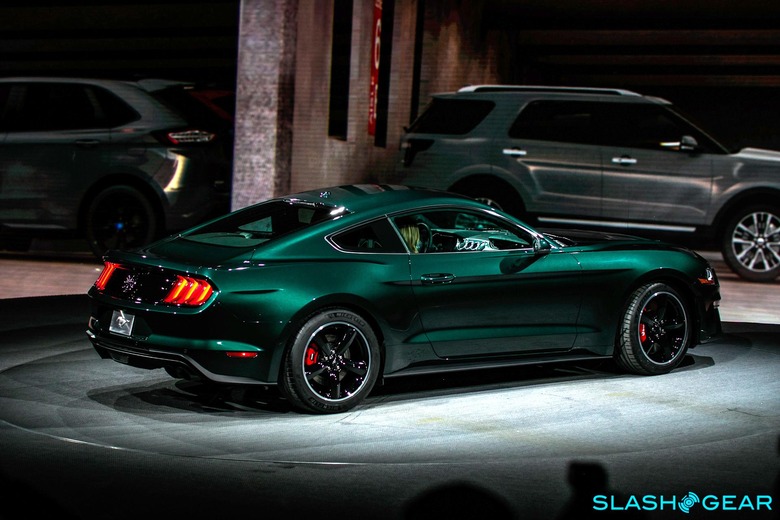 In reality? The 2019 Mustang Bullitt has 480 horsepower and 420 lb-ft. of torque. It'll go eight miles per hour faster than the regular Mustang GT, but should sound more interesting while it does it, courtesy of changes to the NitroPlate quad-tip exhaust system that comes as standard. Ford also used the Mustang Shelby GT350's intake manifold, and a larger, 87mm throttle body too.
On the outside, there'll be a choice of two colors: Shadow Black or the classic Dark Highland Green. The chrome work has been toned down, with more subtle accents on the front windows, while the grill has been blacked out too. There's a splash of color from the red-painted Brembo brakes, peeking out from behind the 19-inch aluminum wheels.
Ford has, sensibly, done away with much of the badging. The faux gas cap has a Bullitt logo at the rear center, and that's pretty much it. Inside, there's black leather with green accent stitching which spreads across the dashboard, door panel, and center console in addition to the seats. Ford also used a movie-matching cue ball shift knob for the gearstick.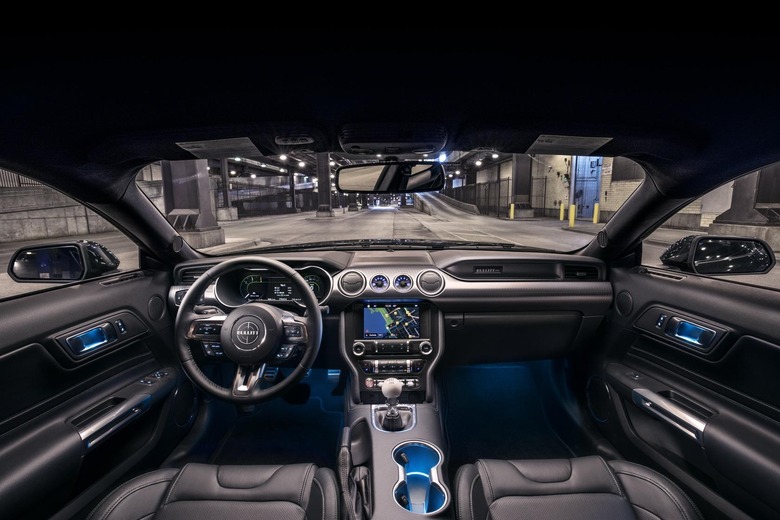 Otherwise, whatever you get in the regular Mustang's Premium and Performance packages has been bolted on as standard. There's also the 2019 car's digital LCD instrument cluster, with user-customizable layouts. For this particular car, Ford also threw in some custom Bullitt graphics for the startup sequence.
If you still want to tweak things, there'll be three options. The Bullitt Electronics Package will add navigation to the car, as well as a memory seat for the driver, blind-spot information with cross-traffic alerts, and an upgraded sound system. Black, leather-trimmed Recaro sports seats are also available. Finally, Ford is offering MagneRide semi-active suspension.
The 2019 Mustang Bullitt is up for order now, with shipments expected to begin over the summer. It's priced at $46,595 plus $900 destination.