The 2019 Dodge Challenger SRT Hellcat has some serious hood snorkels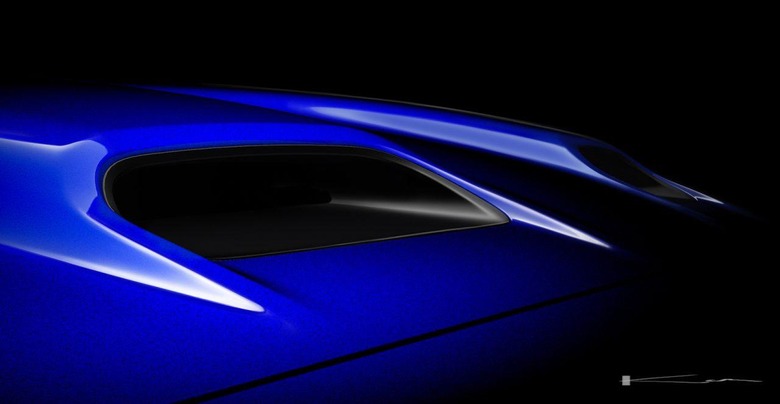 You might have thought that Dodge's ridiculously powerful Challenger SRT Hellcat had already been turned up to eleven on the "Maximum Crazy" scale, but the automaker is promising even more excess for its new Hellcat. The 2019 Challenger SRT Hellcat is expected to stick with the supercharged engine that has made the car such a ridiculous rocket ship in a straight line, but with some retro-inspired design changes.
Specifically, it's the infamous Mopar designs that have graced some of its more memorable muscle cars. Dodge says it took inspiration from the mid-60s and early-70s, the most obvious result of that process being the vast, dual-snorkel hood that now graces the 2019 Hellcat. It's no mere visual add-on, mind.
In fact, Dodge promises, the twin intakes are fully functional. After all, when you're trying to make sure a huge 6.2-liter V8 has all the air it requires to hurl you, terrifyingly, toward the horizon (or, a more pressing concern in a raucous rear-wheel drive car, toward the next corner) every little bit extra helps. Dodge isn't saying just how much air those twin nostrils can funnel through, but we're guessing it's considerable.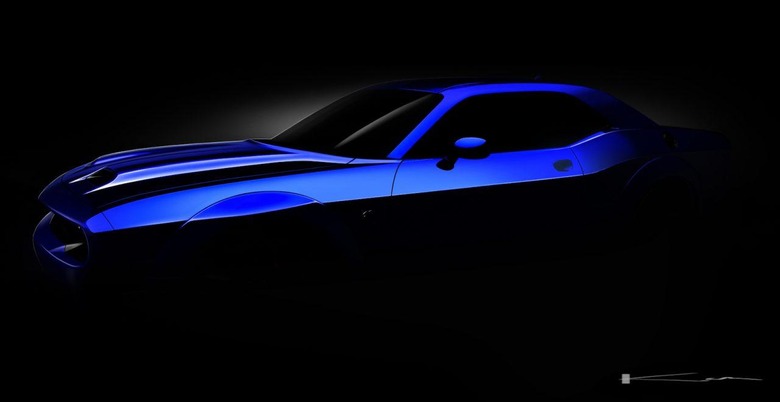 It doesn't hurt the Hellcat's looks, either. Dodge describes it as "sinister" and we'd have to agree. Judging by the half-shadowed side profile of the car that the automaker is teasing, it won't be the only change on that front, either. There's what looks to be a widebody kit – or at the very least beefy fender flares – for the 2019 model year, too.
That was offered on the current Challenger SRT Hellcat as part of its Performance Package, while the SRT Demon – with its drag-race-ready 840 horsepower – included them as standard. Sales of the Demon were for a single model year only, however, leaving space for this 2019 Challenger Hellcat to slot in as the most aggressive of the new line-up.
Dodge has always been clever with its air management for its overpowered Hellcat vehicles. One strategy it used early on, for instance, was to replace one of the headlamps with an air intake. That scoop fed air directly to the 707 horsepower engine.
Exactly how much power the 2019 Dodge Challenger SRT Hellcat will have is another detail that the automaker is promising it'll fill us in on later in the year. More specifications – and hopefully full photos – are expected this summer.