2019 Corvette ZR1 leak reveals 750 horsepower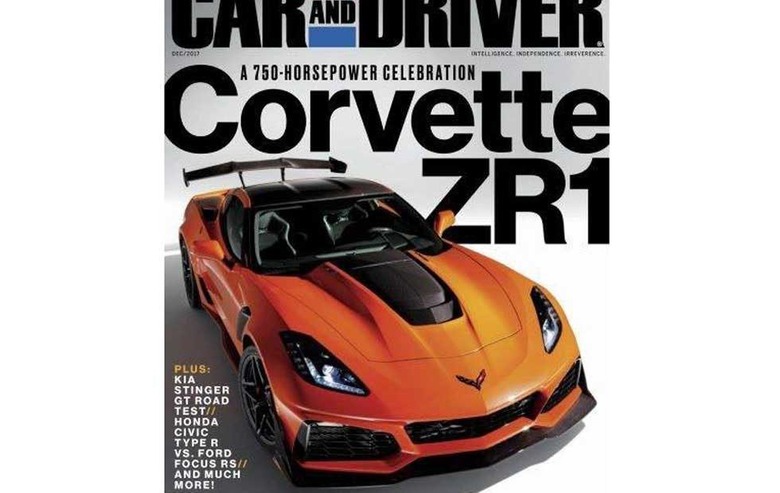 Some images of the December 2017 issue of the automotive enthusiast magazine Car & Driver are making the rounds today. The big news here is that the 2019 Corvette ZR1 graces the cover. The magazine reportedly gives up a lot of detail on the car though some is still unknown.
The specifications call out an LT5 V8 making 750hp and 680 lb-ft of torque. That V8 is supercharged and the 750hp number happens to correspond to the 750th issue of the magazine itself. Pricing hasn't been announced but Car & Driver figures it will sell for around $120,000.
Running down the rumored specs we see a 7-speed manual or 8-speed automatic as the transmission options. The ZR1 will get wheels that are half an inch wider on the front compared to the Z06. Mag Ride suspension is tipped as standard along with carbon ceramic brakes.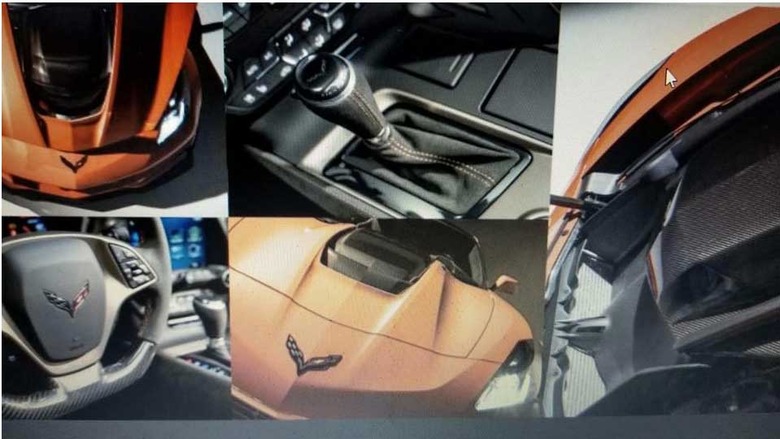 The LT5 V8 is a 6.2L pushrod unit with an Eaton supercharger. That blower pushes 52% more air per rpm than the Z06 supercharger and is 2.9-inches taller. The hood height of the car is said to block the sale of the car in Europe. Oddly, the car is tipped to shoot flames from the exhaust.
The car weighs in at 3664 pounds and is said to be able to hit 60mph in under three seconds and run the 1/4 mile in under 11 seconds. There will be several aero packages available with the spoiler in the main image being part of the RPO ZTK package and optional. The top is also removable on the car.
SOURCE: Corvette Blogger