2019 Camaro: 5 things you should know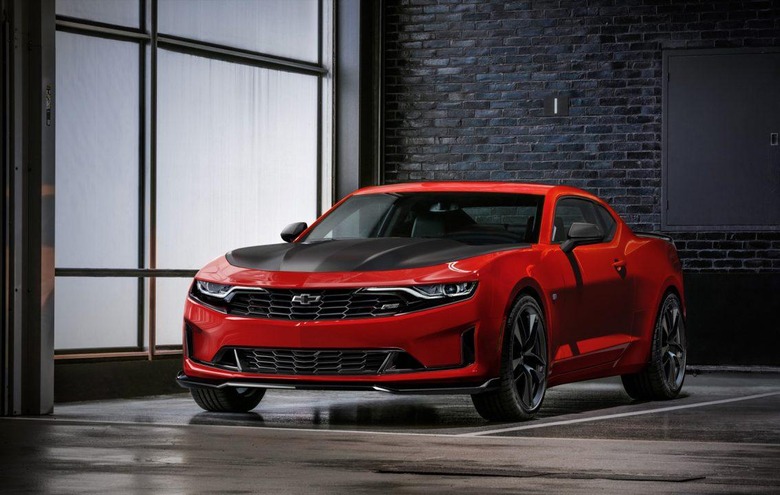 A new pony car is a big deal, and with the battle between Chevrolet and Ford never fiercer, the 2019 Camaro has plenty to live up to. Restyled for the new model year, packing extra technology, more power, and some clever fixes to lingering frustrations, it's a gauntlet thrown down to the 2019 Mustang. Read on for five things about the 2019 Camaro you should know.
Chevrolet's new Camaro design is... controversial
Aesthetics are subjective, of course, and never has that been better illustrated than with the 2019 Camaro. Redesigning a muscle car with as much legacy as the Camaro is always going to bring out vocal criticism – the Ford Mustang faced the same, after all – but the outcry about the new Camaro may be even more voracious than we expected.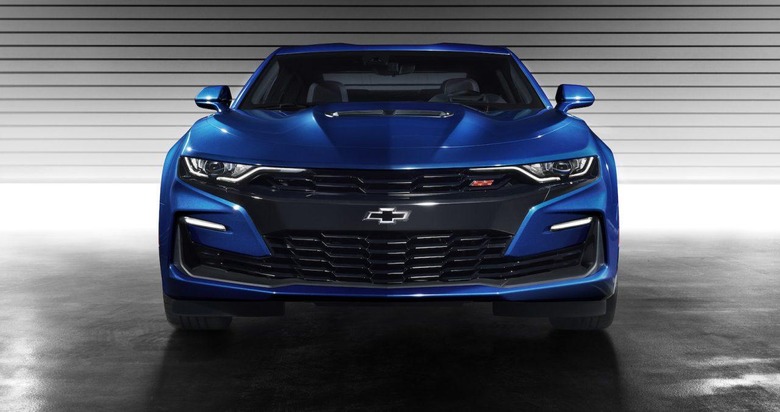 It's the grille that seems to be most divisive. Chevy actually has a couple of different versions for the 2019 model year, since it's trying to better visually differentiate between the different Camaro trims. For the non-SS models, there's a deeper, more pronounced grille that pushes the front bumper further down than in the outgoing 2018 Camaro. The LED lights have been tweaked, too.
Whether you like it or not is a matter of taste, though the complaints have generally been focused on the 2019 Camaro SS. That has an even more distinctive grille, which has been variously compared to that of the Dodge Charger and the Toyota Avalon. We're not entirely sure Chevrolet would be pleased about the comparisons.
There's a new Camaro Turbo 1LE
The star of the 2019 Camaro line-up may, oddly enough, not be the most expensive. Indeed, the pick of the bunch could well pack the smallest engine on offer. That's Chevy's 2.0-liter four-cylinder turbo, and while you may turn your nose up at its shortage of cylinders and relatively humble power output, there are a few good reasons to recommend it.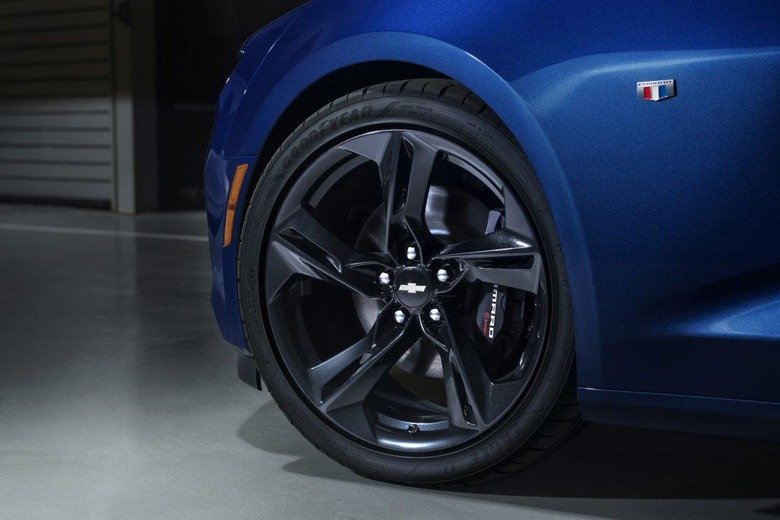 The Turbo 1LE musters a "mere" 275 horsepower and 295 lb-ft. of torque, a far cry from some of the more potent Camaro models out there. However, despite being the entry-point in the 1LE track-focused lineup – which includes the V6 1LE, SS 1LE, and ZL1 1LE – there's every indication it's going to be a hoot. The six-speed manual transmission is standard, so no compromising and going for an automatic, while the near-50/50 weight balance suggests it'll be a nimble thing.
Then Chevrolet throws in special Brembo brakes, improved suspension with larger diameter front and rear stabilizer bars and specifically tuned dampers, and a host of tweaks that promise to enhance lateral stiffness. In short, we're expecting a fair chunk of the fun you'd get from the Camaro V6 1LE, only with a more affordable price tag and, crucially, more chance of actually using what power is on offer without hitting license-losing speeds on public roads.
The cabin gets a tech upgrade
GM's cars were early aboard the Android Auto and Apple CarPlay bandwagon, and the 2019 Camaro is no different. The standard-fit infotainment system is fronted by a 7-inch touchscreen, with screen projection for your iPhone or Android device. All get OnStar 4G LTE with WiFi hotspot support, too: there's a three month, 3GB data trial thrown in.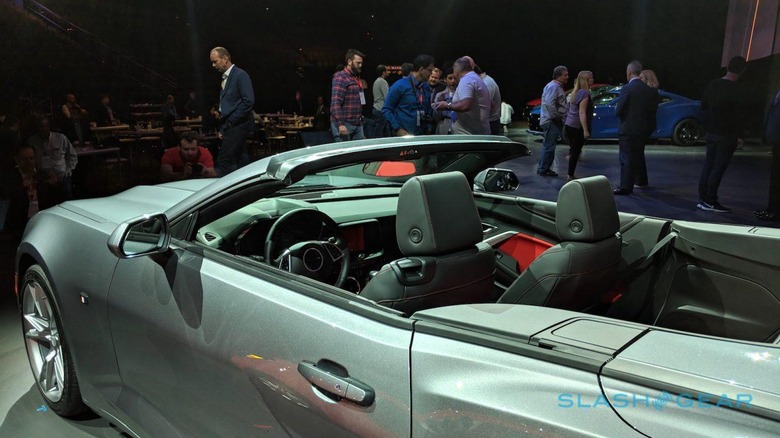 Navigation remains an option, but the UI has been updated to make the whole thing easier to control. Chevrolet offers an 8-inch touchscreen as an option, too. Keyless entry and start are standard, while the 2LT gets heated and ventilated leather-trimmed seats as well. If you get the eight-speed auto, you'll also get remote start thrown in, too.
The 2019 Camaro LT can also be had with the Convenience and Lighting Package, which throws in things like a head-up display, color driver information display, and a heated steering wheel. It also adds the interior spectrum lighting system, which has new color options for the 2019 model year. Active safety tech gets a step up, too: the Convenience and Lighting Package includes rear park assist, rear cross-traffic alert, and side blind zone alerts with lane-change warnings.
The 2019 Camaro ZL1 is the most potent... so far
Chevy is playing some cards close to its chest still. With the 2019 Camaro not expected to arrive in dealerships until this fall, so far the most aggressive of the new line-up is the Camaro ZL1. No photos of the car – which will be available in coupe and convertible form – quite yet, but we do have the all-important numbers.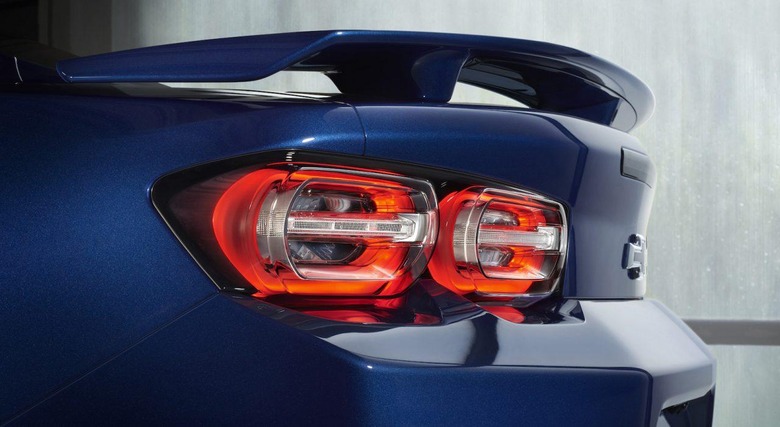 The 6.2-liter LT4 supercharged V8 will be offered with either a six-speed manual or a 10-speed paddle-shifting automatic. Either way, you get 650 horsepower at 6,400 rpm, and 650 lb-ft. of torque at 3,600 rpm. It's rear-wheel drive, as you'd expect, and Chevy says it'll do 0-60 mph in 3.5 seconds, an 11.4 second quarter-mile at 127 mph, and hit a top speed of 198 mph.
Magnetic Ride suspension will be fitted as standard, along with an electronic limited-slip differential. Brembo brakes with six-piton mono block front calipers and 15.35-inch two-piece front rotors will lurk behind 20-inch forged aluminum wheels, shod in Goodyear Eagle F1 Supercar tires: 285/30ZR20 up front, and 305/30ZR20 at the rear. Altogether you're looking at 1.02g max cornering, Chevrolet promises, which you can keep track off using the enhanced Performance Data Recorder lap timer.
Chevrolet may have fixed the biggest Camaro complaint
Ask current Camaro drivers what their biggest problem with the car is, and you might be surprised at the answer. Turns out, visibility is the big headache, particularly when it comes to reversing. The coupe's skinny rear glass and chunky C-pillars don't make it easy.

Thank goodness, then, for the new full-display rear camera mirror. That's standard on the 2SS trim and above, beaming an unobstructed high-definition view from the back of the car to a display squeezed into the interior mirror housing. We've seen it before on GM stablemates from Cadillac and others, but it might well be on the 2019 Camaro that the technology truly comes into its own.