2019 BMW X5 First Drive: The Boss Is Back With A Vengeance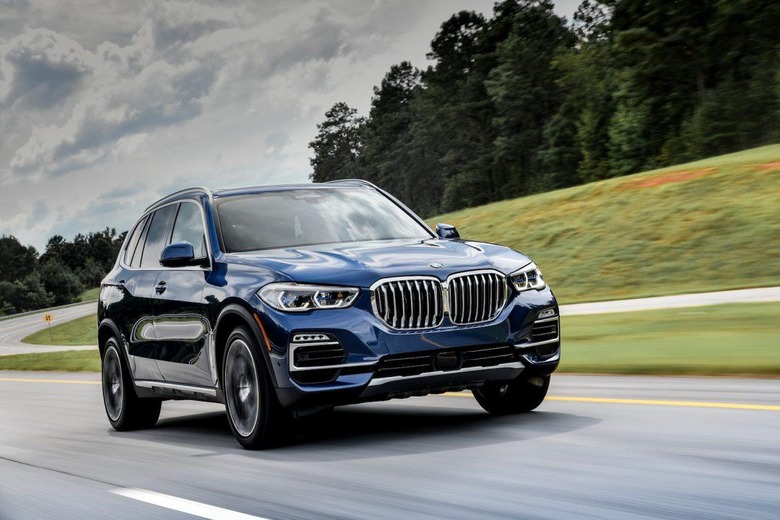 In an industry obsessed with acronyms, you can credit the BMW X5 as being the first-ever SAV, or Sport Activity Vehicle. Back in 1999, people were left scratching their heads to discern the differences between an SAV and SUV. Fast forward to today, and the new 2019 BMW X5 is still an SAV to the core, but it's certainly all grown up now. Larger, and more practical, the promise is up to seven seats of family convenience but without sacrificing the driving feel that the X5 has always been known for.
What, you might ask, is the difference between an SAV and an SUV, or Sport Utility Vehicle? To understand that properly, you need to remember that, when the BMW X5 was launched twenty years ago – yes, it has been that long – it wasn't pretending to be an off-roader. SUVs back then were lumbering mechanical monstrosities, with a durable but hardly refined ladder-frame construction. BMW envisaged the X5 as more of the 'Sport' than the 'Utility' and so it coined a new name to describe it.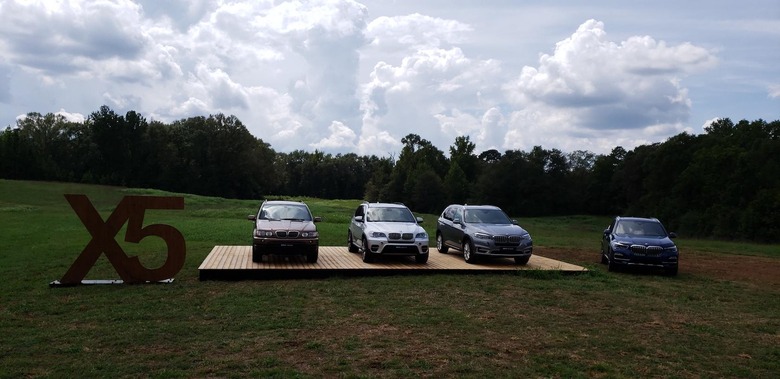 It was also BMW's first attempt at creating an SUV. Sure, it came with all-wheel drive and the choice between a manual or automatic transmission, but it was still built on a unibody chassis similar to a sedan or wagon. That paid dividends for how it drove, far more akin to a proper sedan than anything else. Nowadays we might even call that a crossover, albeit one with luxury and sporty driving as its lodestars.
Bigger, bolder, and brighter
The 2019 BMW X5 makes no compromises when it comes to luxury. Grown in length, height, and width to offer more space than ever before, particularly in the rear quarters, it also introduces a bevy of innovative features and equipment to make it more practical than the outgoing X5.
The increase of approximately 1.1-inches in length and 1-inch in height are fairly par for the course, as vehicles typically get larger generation to generation. The biggest change, though, is the width of the new X5. Increasing by 2.6-inches, it gives the BMW a more muscular and athletic stance. That's not something the Germans could take a risk with, either: the BMW X5 has a huge following, and that audience demands something suitably aggressive to park next to high-profile competitors such as the Audi Q7, Mercedes-Benz GLE, Volvo XC90, and the Acura MDX.
According to the designers, the new 2019 BMW X5 is intended to exude confidence and authority. I'd certainly agree with that, though I suspect the front grille may be polarizing to some potential buyers. In my opinion this is probably the best-looking X5 so far, no bad thing given that recent BMW vehicles have arguably lost some of their old flare. The shorter front overhang, similar to the freshly-announced Audi e-tron, helps, but the BMW is taller and more purposeful. Credit should also go to the long and sculpted hood, and slightly hexagonal wheel arches.
"The BMW X5 embodies the origins of the BMW X family and, in its fourth generation, sends out its most powerful message yet in terms of presence and modernity,"Adrian van Hooydonk, Senior Vice President of BMW Group Design, says of the car. "It defines a new X design language – robust, clear and precise."
The trademark kidney grilles are now oversized, and framed with a single-piece surround. LED adaptive headlights are standard, but you can have striking BMW Laserlights instead as an option. Even in the daytime you can spot them by virtue of a blue X-shaped trim inside the headlight clusters. Sadly they're not powerful enough to slice apart the congestion ahead of you, but they can project a non-dazzling high beam of bright light for distances of more than 1,600 feet.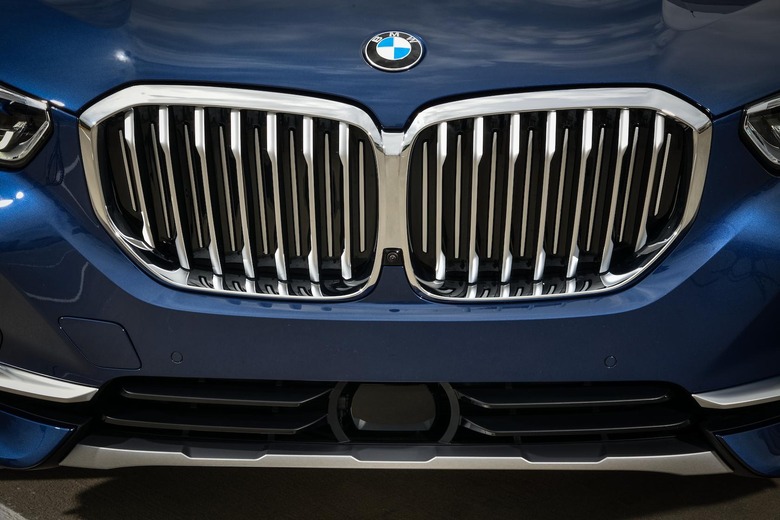 The taillights are also outfitted with LEDs, while their shape follows the precise character line of the new X5's flanks. They rise toward the rear, to further accentuate the broad and muscular shoulders. 19-inch alloy wheels wrapped in low-profile rubber are standard – a reminder that this is really intended as an on-road car – while the M Sport trim gets larger 20-inch alloys. 21-inch and 22-inch wheels are optional across the range.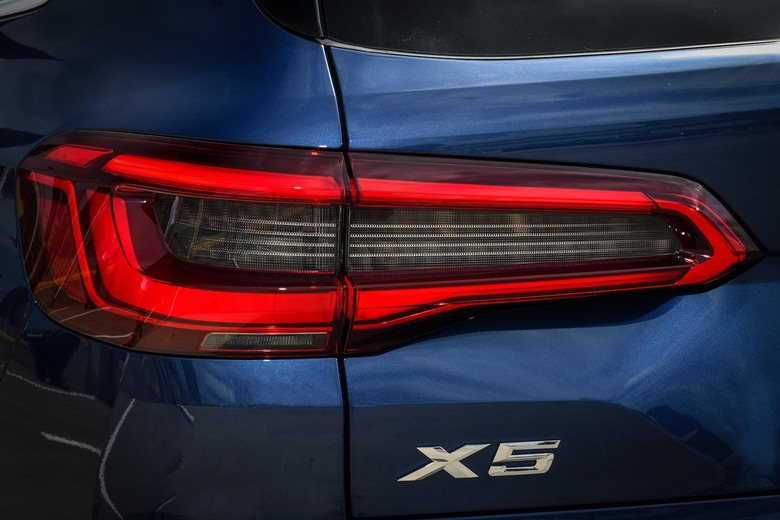 Hitting all the 'Utility' high notes
On the inside, the new X5 is all business. The instrument panel is broken up by sweeping horizontal lines, while the center console rises up to the instrument panel so as to give easier access to the standard cubby holes, while enhancing the feeling of space up front. BMW has used some handsome, metallic-electroplated trim pieces, and the whole effect falls on the restrained side of luxurious.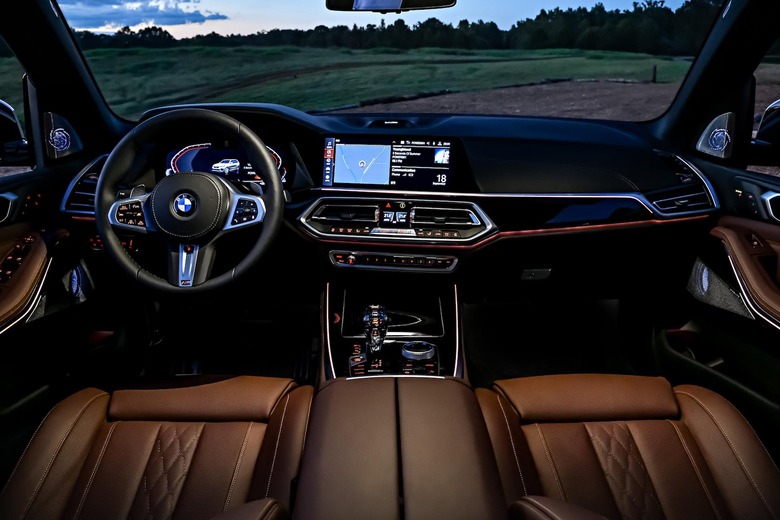 The creature comforts are just what you'd expect. Four-zone climate control, a panoramic glass roof now 30-percent larger than the old car, and standard ambient lighting with a pleasant "Welcome Light Carpet" that illuminates the entry areas when the doors are unlocked. The optional Bowers & Wilkins Diamond Surround Sound System – with its output of 1,500 watts spread across 20 speakers – is suitably loud and thoroughly crisp. A rear-seat entertainment system with a pair of 10.2-inch touchscreen displays with USB ports, a DVD player, and an HDMI socket is optional, and almost certain to keep the kids occupied on longer drives.
Some of the most useful changes for 2019 come down to practicality. The two-section tailgate, for easier loading and unloading, is a real boon; tick the options box for the Comfort Access feature, meanwhile, and you can open or close both sections of the tailgate without lifting a finger. Throw in the optional Luggage Compartment package, and the cargo area can even lower itself automatically into the floor. As standard you get seating for five, but if you opt for seven seats then the third row gets electric adjustment, too.
Under the hood
Power comes courtesy of a 3.0-liter inline six cylinder turbocharged motor in the BMW X5 xDrive40i. It's good for 335 horsepower and 330 lb-ft of torque, which arrives between 1,500 rpm and 5,200 rpm. As a result, the new X5 can sprint from 0 to 60 mph in 5.3 seconds. For those looking for more power from their SAV, the BMW X5 xDrive50i upgrades to a turbocharged 4.4-liter V8, complete with 456 horsepower and 479 lb-ft of torque. There's enough grunt to tow a large trailer or a medium-sized boat, but when you're not hitching up heavy loads you can do 0-60 mph in 4.6 seconds.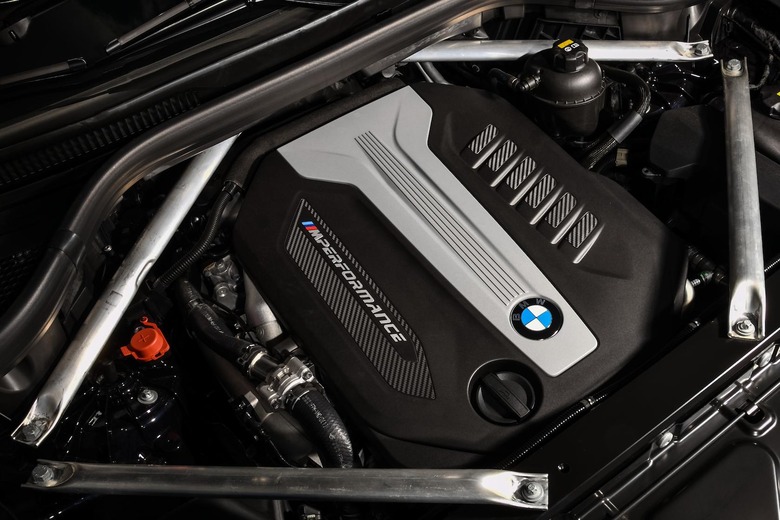 Either way, you get a revised version of the 8-speed Steptronic transmission, now with wider ratios and new electronics. Power is transferred to all four wheels courtesy of the BMW xDrive intelligent all-wheel drive system. The new drivetrain can effectively split the amount of torque between the front and rear wheels, depending on which will deliver the best stability and enhanced grip. As you'd hope for a BMW, though, the rear-biased xDrive system can also transfer all the power to the rear wheels, for more aggressive straight-line driving.
BMW doesn't stint on safety features, either. For the 2019 model year, the X5 comes with the BMW Personal CoPilot driver assist system, that includes blind spot detection, rear and frontal collision warning, lane departure warning, pedestrian warning with city collision mitigation, speed limit information, and cross traffic alert rear.
No compromise on the road - and a surprise off it
The new X5 proves that BMW is still very much in the game if you're looking for a premium and sporty SUV. We started out on the road, where the handling instantly demonstrated itself much improved over the previous cars. There's a solidity and purposefulness that just gives you instant confidence in how the X5 drives.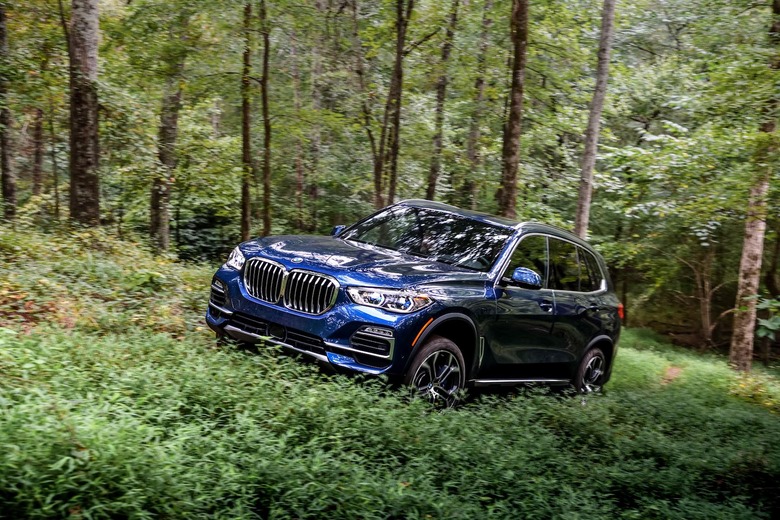 My other big takeaway was just how quiet and smooth it is. Even with relatively low-profile rubber, there's minimal road noise – or indeed wind noise – getting into the cabin. It's big, but it drives much more like a smaller SUV; all that torque helps, but the X5 never feels less than nimble.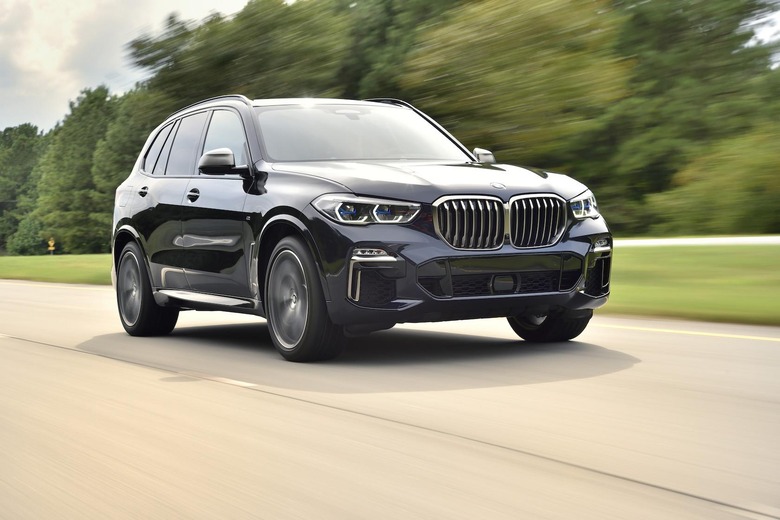 Now, I have it on good authority that BMW's customers weren't really asking for the X5's off-road abilities to get a significant upgrade, but somehow we still found ourselves on an off-road course. There's no shortage of upgrades, mechanical and electronic, that contribute to making the 2019 X5 an unexpectedly capable mud-plugger, but suffice to say that it tackled a track that might give a Land Rover some challenges without complaint. The stiffer chassis along with features like Hill Descent Control make for a truck that needn't stop short if you find yourself in more tricky terrain.
Look, I'm not going to suggest that the X5 should be your very first port of call when you plan your next Shackleton-style expedition. All the same, what BMW has achieved here is worthy of some praise. Notably, many of the improvements could have parallels in more urban settings the X5 is typically found in. A relatively tight turning radius, for instance, meant t most narrow paths we ended up on were handled just fine. Only one three-point turn was required, in fact; I can see that being just as valuable in the mall parking lot. For most SUVs in this class, climbing a steep, muddy hill while banking sharply left might be a challenge. That wasn't the case here, and thank goodness; I really didn't want to be "that guy" who needed rescuing.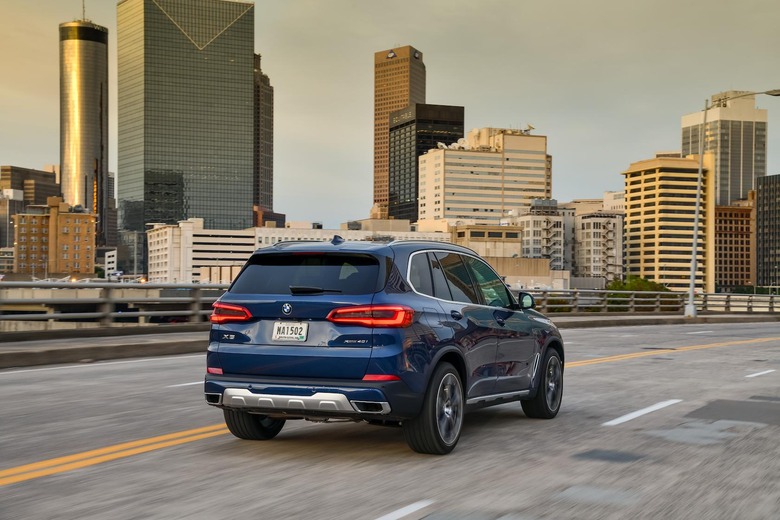 You can't say the X5 doesn't give you every warning it can that mistakes might be easily made. The onboard camera system, for instance, loads up automatically on the dashboard display as the front or rear end starts to approach an object. Useful, certainly, when you're navigating mud-rich hills, but just as valuable when you're trying to squeeze into that last Compact spot. In all, I suspect we put the X5 through far more than most buyers will ever venture into, and it shrugged it off without complaint.
Verdict
The X5 has come a long way from its acronym-defining beginnings. It's a perennial best-seller for BMW, and this 2019 X5 should continue to sell many more when you consider the significant and readily-noticeable improvements to the cabin design and the far sportier exterior. Long-time BMW people should find plenty here to their liking, but anybody looking for a full-sized SUV that refuses to compromise on on-road refinement, while still delivering the talents to back up the go-anywhere appearance, should make sure the 2019 X5 is on their shortlist.