2019 Aston Martin DB11 AMR takes flagship spot with 630hp V12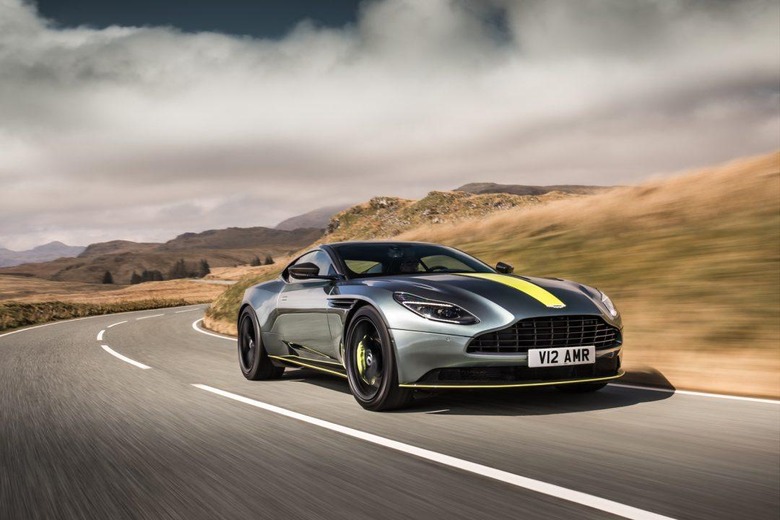 More power, more driving performance, and more style: if you're going to give your Grand Tourer a makeover, the 2019 Aston Martin DB11 AMR isn't a bad way to do it. Replacing the existing DB11 V12 – despite that only being launched in 2016 – and throwing 30 more horsepower into the mix, it gives the range a new, more potent flagship.
Nobody could really argue the old DB11 V12 was underpowered. Still, neither will anybody argue that 630 horsepower is preferable. Aston Martin has taken the same 5.2-liter twin-turbocharged V12 – torque remains the same – and in the process cut the 0-60 mph time to 3.5 seconds. Top speed increases to 208 mph, making this the fastest production car the automaker currently offers.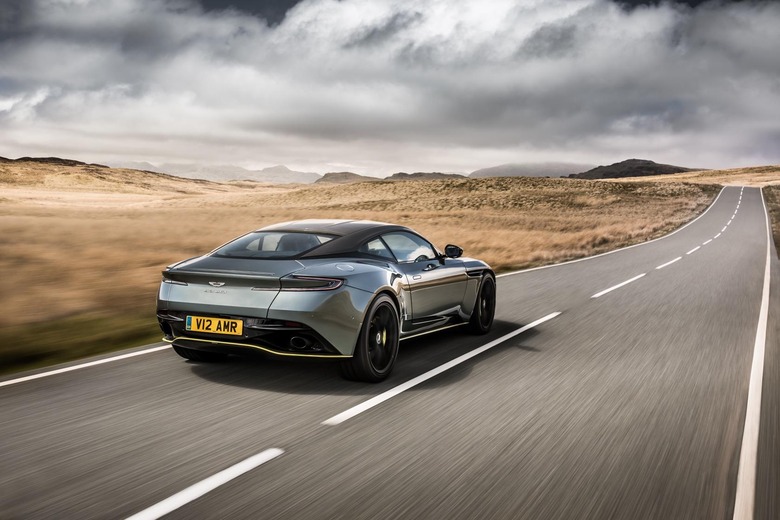 Along the way, Aston Martin is promising a more engaging, vocal exhaust note. The chassis has been reworked, for more engaging handling, and there's a new shift calibration for the transmission. That's still an eight-speed automatic with electronic shift-by-wire, paired with a limited-slip differential and featuring launch control.
Outside, there's a new, more aggressive look, too. Plenty of exposed carbon fiber and gloss black detailing sees all the exterior brightwork now going monochrome. The headlamp surrounds are dark-finish, while the taillamps are smoked. The front grille is dark-finish, too, along with the tailpipes; the roof is gloss black, as is the roof strake, side sills, and splitter, contrasting with exposed carbon fiber hood blades and side strakes.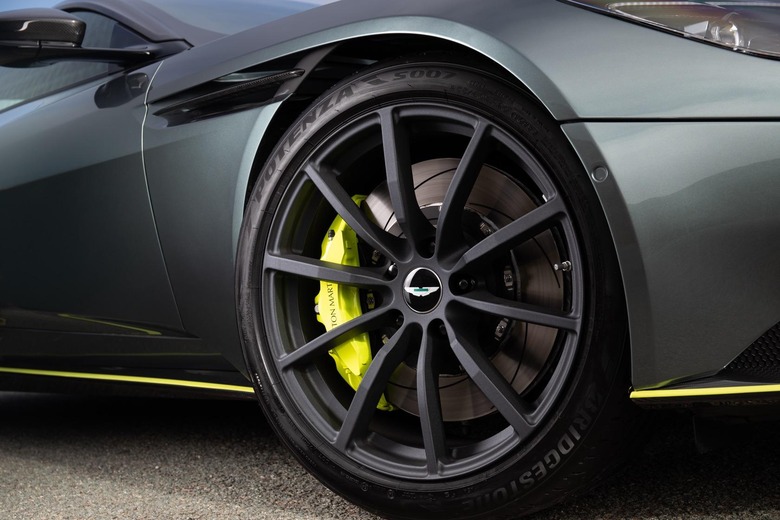 20-inch Forged AMR Silver Non-Diamond Turned alloy wheels are standard, together with dark anodized brake calipers. Inside, monotone leather and Alcantara is standard, punctuated with a contrasting central lime stripe. A leather sports steering wheel is standard, as are AMR-logo embossed headrests. Electric, heated front seats and an 8-inch infotainment display are standard, plus navigation and an Aston Martin audio system.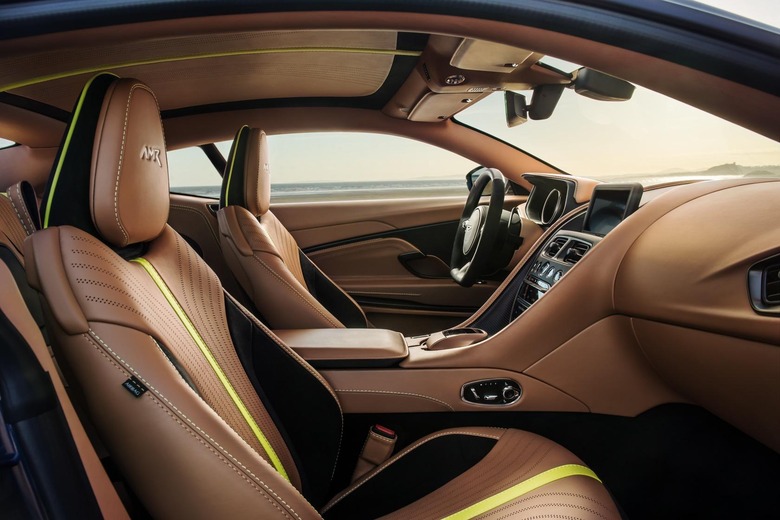 The automaker will offer three Designer Specifications, along with a limited edition model finished in AMR's signature Stirling Green and lime. Inside, the limited edition will have Dark Knight leather and Lime detailing, Satin Dark Chrome switchgear, and Satin Carbon Fiber trim. Only 100 examples of the car will be made worldwide.
"Since its initial launch back in 2016 the DB11 range has matured rapidly and intelligently, selling close to 4,200 V12 examples in that period," Dr Andy Palmer, president and CEO of Aston Martin, said of the new addition to the range. "With the exceptional V8 Coupe and Volante we felt the V12 could reveal more of its sporting potential, while remaining the consummate GT."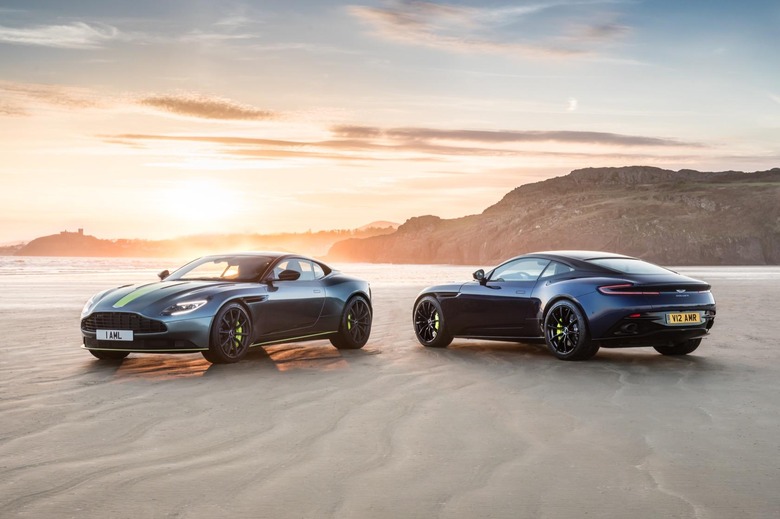 In the US, the 2019 Aston Martin DB11 AMR will be priced from $241,000, and deliveries are expected to begin in Q2 2018. US pricing for the limited-edition version hasn't been confirmed, but in the UK it will be £201,995, a roughly 15-percent premium over the regular car.