2019 Acura NSX First Drive: Soul Upgrade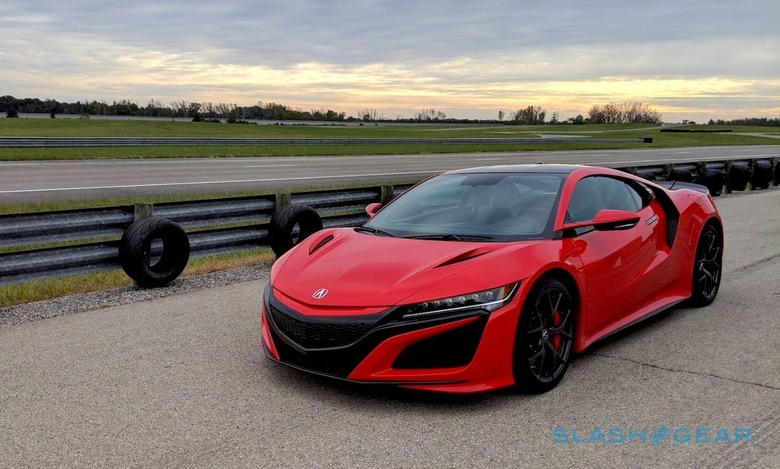 If exclusivity is your lodestar when you're buying a supercar, then on a dollar basis the 2019 Acura NSX should probably be your first port of call. The Japanese automaker's resurrection of the iconic sports car may have been around since 2016, but – despite widespread acclaim – this second-generation car has sold in unexpectedly rare numbers.
Indeed, Acura says that only around 2,000 new NSX have been bought since it brought the badge back from the archives just a few years ago, roughly half of which have been in the US. It's enough to make exotica from Ferrari and Lamborghini look mainstream. Porsche's 911 seems positively common in comparison.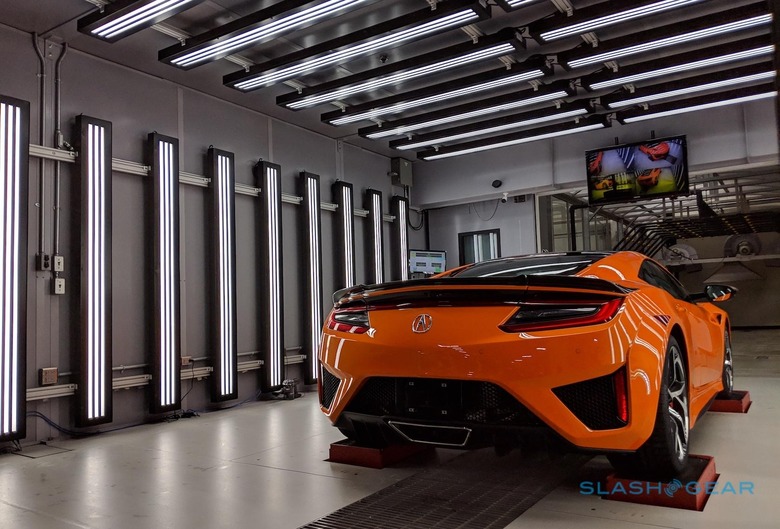 Acura, though, isn't letting sales numbers get to it. Instead, for the 2019 NSX, it's focused solely on tightening up the few lingering frustrations of the coupe. Oh, and making it a little faster, too, though in a distinctly "NSX way" of course.
There's no more power from the twin-turbocharged 3.5-liter V6 gas engine and its trio of electric motors: you still get a healthy 573 horsepower and 476 lb-ft of torque. The 9-speed dual-clutch semi-automatic transmission is carried over, too. What has changed is how that engineering reaches the road.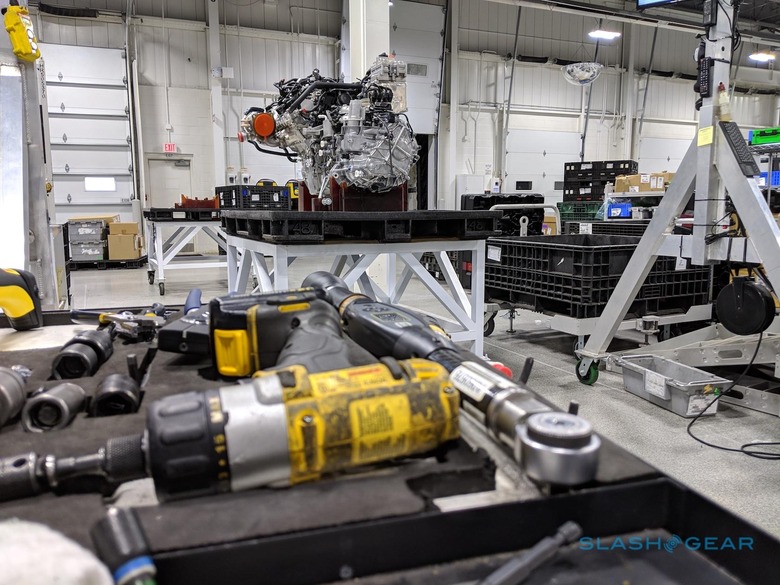 Larger front and rear stabilizer bars boost stiffness by 26-percent at the front and 19-percent at the back. There are stiffer rear tow link bushings, too, and a stiffer rear hub. The magnetorheological dampers have been tweaked, and the whole thing generally tightened up. Acura's goal, so the engineers say, was to make the 2019 NSX more playful, more soulful than before.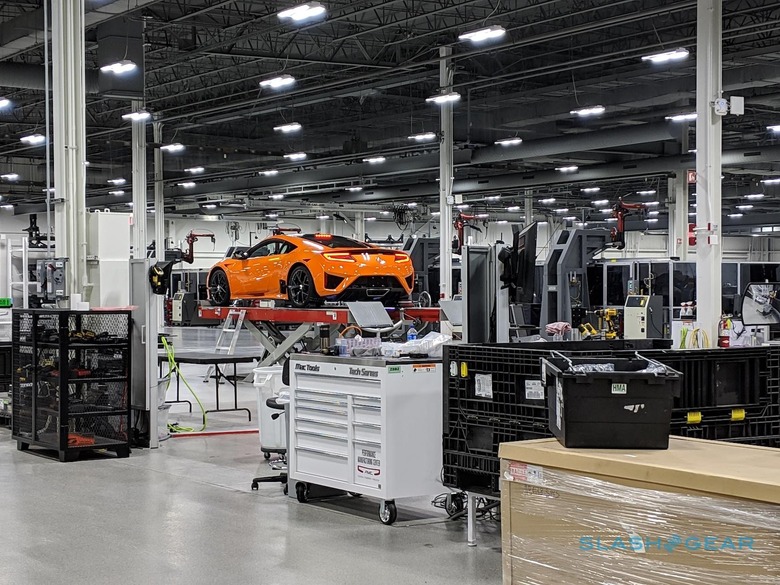 Because it's an Acura, of course, it's packed with clever all-wheel drive technology. Sport Hybrid SH-AWD remains a mouthful, but it's also still one of the most advanced implementations of torque vectoring on the market. Each front wheel gets an electric motor to drive it; the rear axle gets both the gas engine and a third electric motor, which contributes extra power and smooths out any combustion shortfall during gear-changes.
Outside, the design changes are subtle but welcome. Acura's beakish grille now has a body-colored insert, rather than silver, which leaves the fascia looking more coherent. What used to be matte-finish trim is now gloss black. You can have a carbon-fiber exterior package that leaves the NSX gleaming. Thermal Orange paint is a striking new color option; sadly, it replaces the rather lovely Nord Gray Metallic in the process.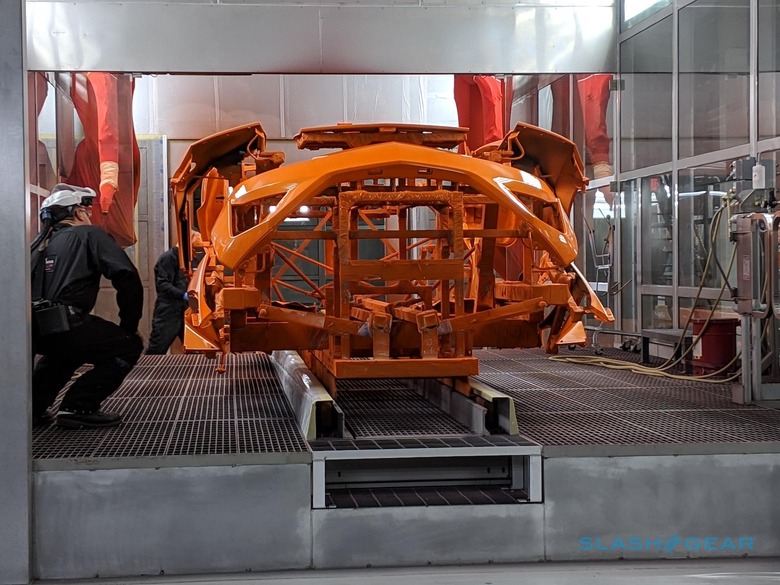 The biggest improvement, though, comes down to the NSX's shoes. The Continental SportContact 5P tires that used to be the standard-fit were one of the most frequently criticized aspects of the pre-refresh car, Acura says. They've been replaced with specially-finessed SportContact 6 summer rubber that, so the promise goes, will hold up better when pushed hard. If you're still not happy, a replacement set of Pirelli's P Zero Trofeo R tires are a dealer option.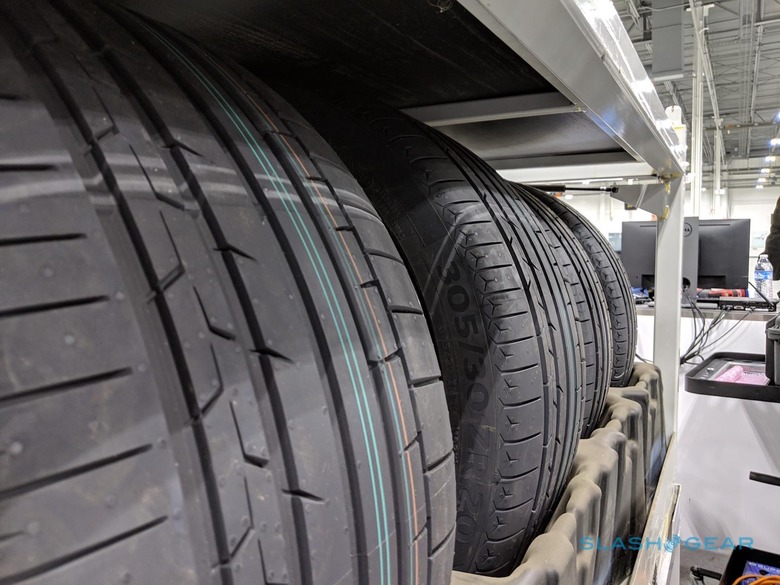 I suspect you won't need them, though. Out on the Dynamic Handling Course at the Transportation Research Center, part of the sprawling proving grounds that are in spitting distance of the dedicated facility where Acura painstakingly crafts each NSX, grip is never something I'm short on. A handful of 2019 NSX are being driven eagerly around what's an unsurprisingly technical circuit, peppered with aggressive turns and changes in elevation: the car can either keep up, or it can tap out.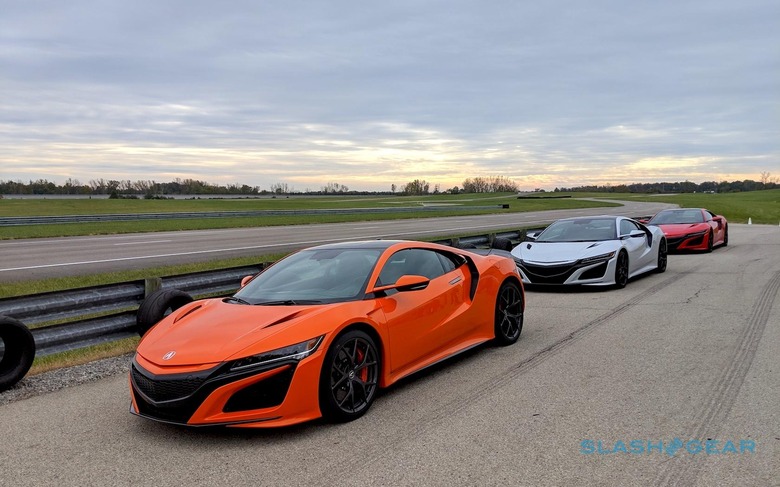 It keeps up. Straight line speed remains eye-watering, the NSX doing 0-60 mph in 2.9 seconds (and matching a Porsche 911 Turbo in the process). There's no lag, no pause-and-then-hurtle when you plant the accelerator. Just the sudden snatch of the electric motors as you surge away.
The grippier rubber means you can carry more speed through the corners, though there's no doubting the NSX's braking capabilities too. Peak torque arrives from 2,000 rpm, but the electrification fills in any gap below that. Of course the real joy is in the torque vectoring, the NSX using those electric motors to direct power in the corners so as to make the car more agile. You can feel it pivot around you, a sensation that's oddly exaggerated at first and can leave you over-steering until you get to grips with the Acura's eagerness to rotate.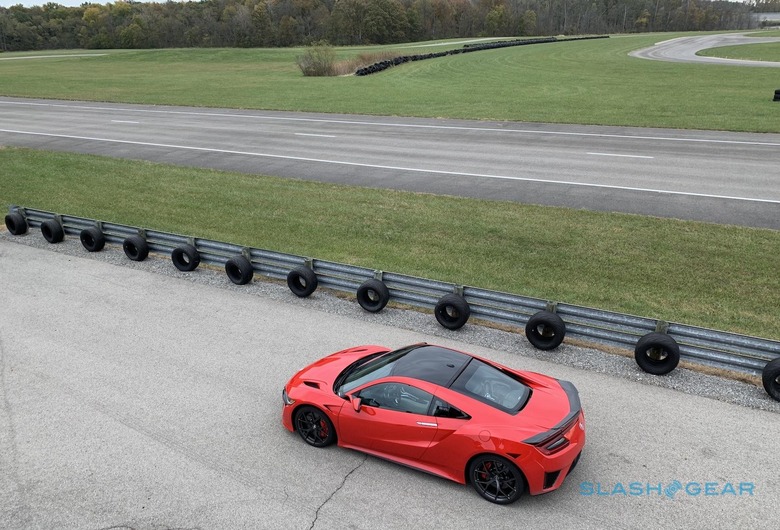 Technical proficiency was never the second-generation NSX's problem, of course. Acura's focus on squeezing the most from its hybrid, and its SH-AWD system, left some critics complaining that it had squeezed out some of the fun in the process. The NSX didn't have a shouty, bawdy personality like an Italian supercar, or even the Germanic arrogance of a Porsche. It just got on with doing its thing.
This time around, the polish hasn't been lost but a little more playfulness has been dialed in. You feel it when you notch the chunky drive mode dial to "Track" and hear the engine wail up to its 7,500 rpm redline; in the way that the stability control systems loosen up their grip and allow you some rear-end skittishness. That may not be the route to the very fastest lap times, no, but you do end up your drive with a much bigger smile on your face.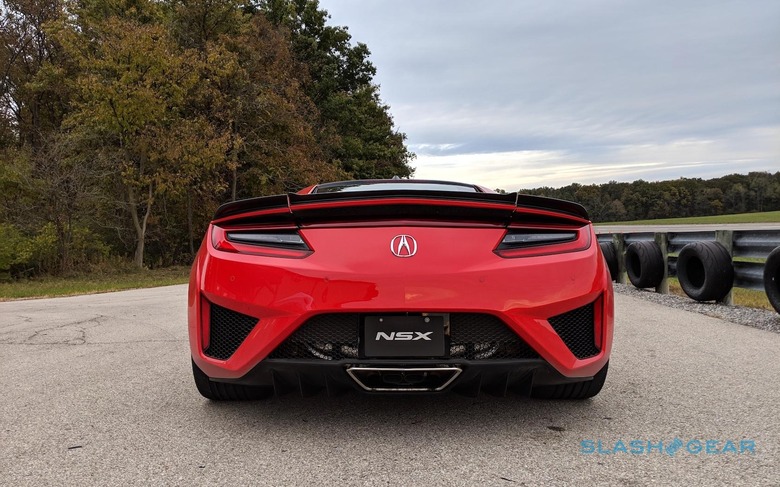 Dial things back to Sport Plus or lower, meanwhile, and you can drive the NSX every single day without breaking a sweat. It's the epitome of the usable supercar: there's even a hybrid mode which allows it to run for short periods on near-silent electric power alone. A long way from just how capable it is on the track, sure, but even at lower speeds the NSX's deftly weighted steering proves itself precise and accurate, while the car's skinny A-pillars are a welcome boon compared to the narrow sight-lines most of its counterparts suffer.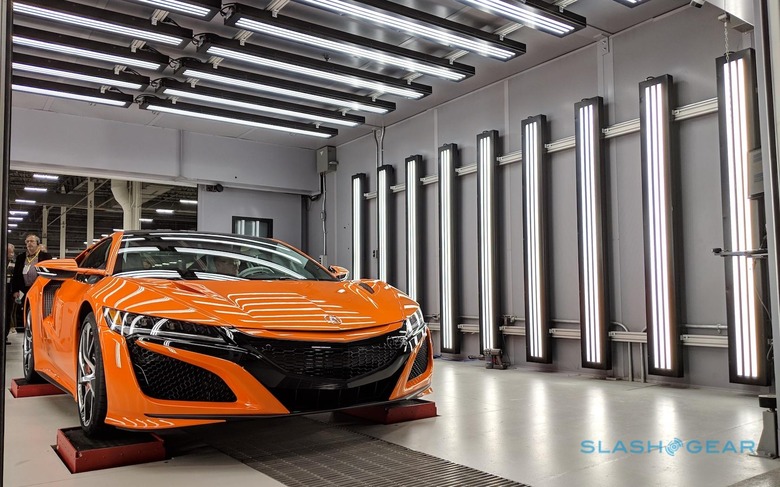 That thoughtful detailing makes the few lingering lapses all the more head-scratching. For 2019 there's a new red full-leather interior option, and an indigo leather/Alcantara option. Navigation and the ELS Studio Audio package are standard, as are front and rear parking sensors and 4-way heated power seats; all used to be cost options, but are now rolled into the $157k (plus $1,800 destination) sticker price.
What hasn't changed is the plastic switchgear in the center console, which only feels more out of place as the rest of the cabin is refined. That chunky drive mode dial? It's made of the sort of plastic that wouldn't feel out of place in a TLX a quarter of the price. Certainly it's a missed opportunity for a touch-point that should only remind you of how special a car you're in.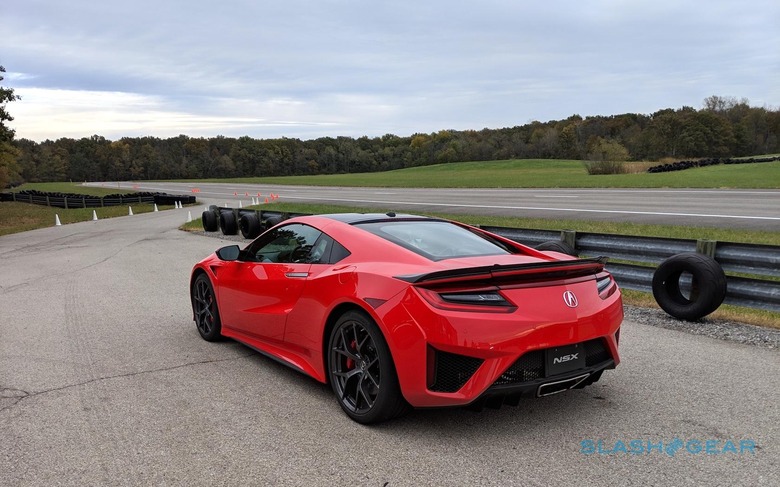 And really, make no mistake, the 2019 NSX is truly special. Its convoluted combination of V6, turbochargers, three electric motors, and a transmission not short on ratios could've made the whole affair complex and finicky. Instead, they each contribute to a driving experience striking in its balance, like a group of Japanese elder craftsmen each bringing their specialist talents together for a final product that's more than the sum of its parts.
You can't help but admire the NSX, and indeed Acura for forging ahead with it. All too often overlooked in favor of rivals that shout louder, look more aggressive, or generally carry more badge cachet, it's no less a supercar despite its relentless polish. For the 2019 NSX there's personality in with that artful capability, and it turns a car that's most exceedingly rare into something that those-in-the-know are too wise to overlook.