2018 Volkswagen Tiguan Long-Wheelbase compact adds much-needed interior room, 3rd row in Detroit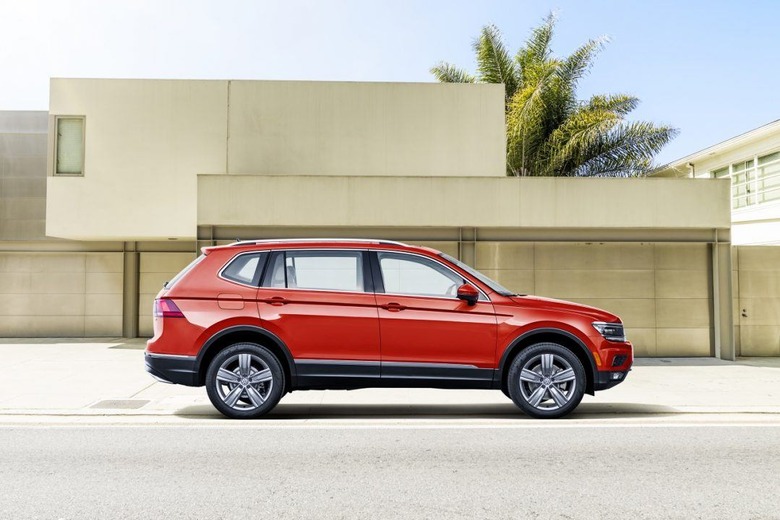 The Atlas isn't the only new high-capacity hauler on offer at Volkswagen. After years of making do without any three-row options in its SUV line-up, VW has delivered a second seven-passenger model here at the 2017 Detroit Auto Show in the form of the 2018 Volkswagen Tiguan long-wheelbase edition.
The 2018 Volkswagen Tiguan long-wheelbase makes use of the same MQB platform found underneath the Atlas, but it doesn't embody quite the same plus-size dimensions. That being said, it's a definite upgrade over the existing U.S. market Tiguan, what with a nearly 11-inch boost in overall length that stretches it out past even the redesigned model that is already on sale in Europe.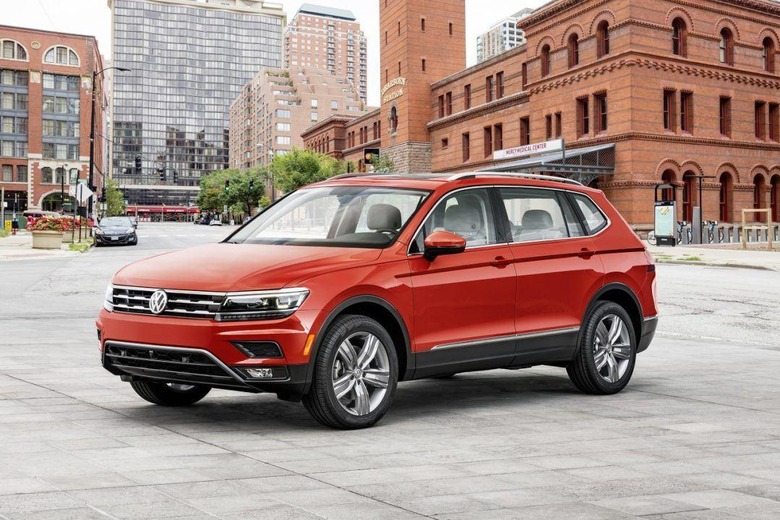 It's a decision that makes a lot of sense for Volkswagen, which was roundly criticized for leaving the Tiguan relatively untouched over a period that saw the rest of the compact crossover segment add engine options, extra seating, and advanced safety and infotainment technologies. Also available in a five-passenger model, the LWB Tiguan joins competitors such as the Nissan Rogue in providing an available third row, but more importantly it also boosts its cargo capacity to the point where it is no longer embarrassed by class leaders like the Ford Escape and the Toyota RAV4.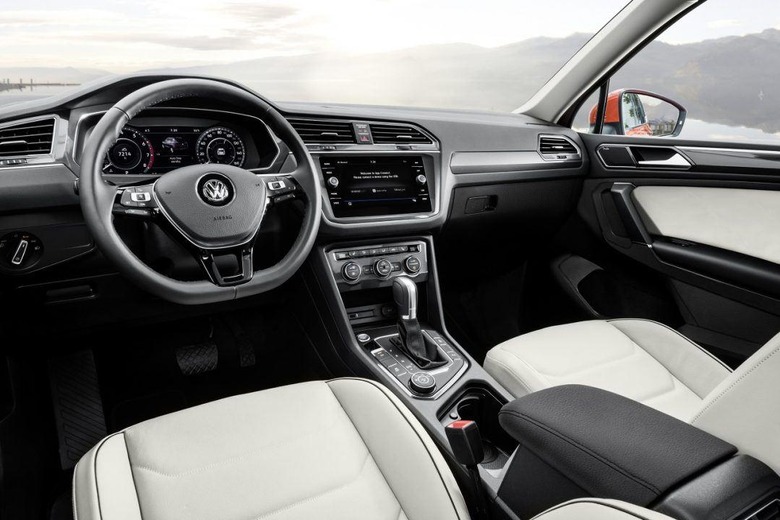 Styling inside and out have been given a thorough re-think in the all-new 2018 Volkswagen Tiguan, and the automaker has updated the vehicle's safety features to include forward collision warning and mitigation (via automatic braking), a blind spot monitoring system, a lane departure warning feature, and adaptive cruise control. Apple CarPlay and Android Auto join the Car-Net connected car services from Volkswagen, and a revised instrument display (called Volkswagen Digital Cockpit) dresses up the Tiguan's dashboard.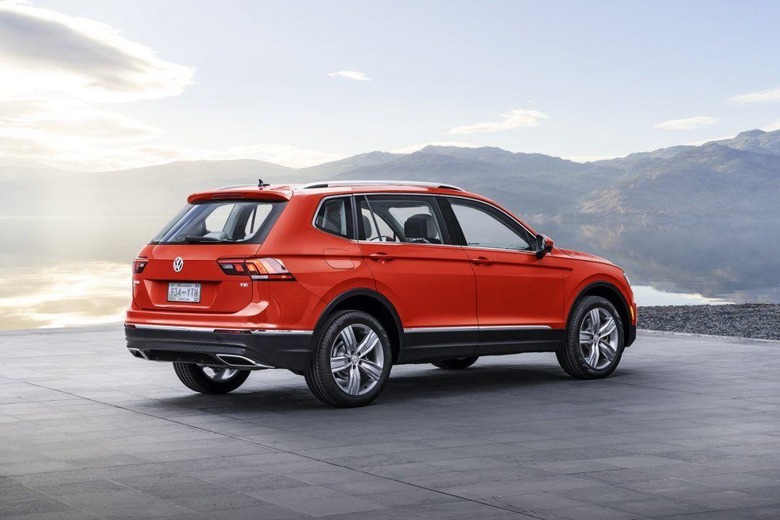 Some habits die hard of course: the Volkswagen Tiguan long-wheelbase is still only offered with a single, 2.0-liter four-cylinder turbocharged engine, a solitary situation no doubt brought on by the elimination of turbodiesel power from the VW fleet following the recent emissions scandal. With a rating of 184 horsepower and 221 lb-ft of torque, the new Tiguan finds itself thoroughly mid-pack from a performance perspective, although its older six-speed automatic has been replaced by an eight-speed gearbox. All-wheel drive remains optional with the Volkswagen.