2018 Roush JackHammer Mustang packs 710hp and 610 lb-ft of torque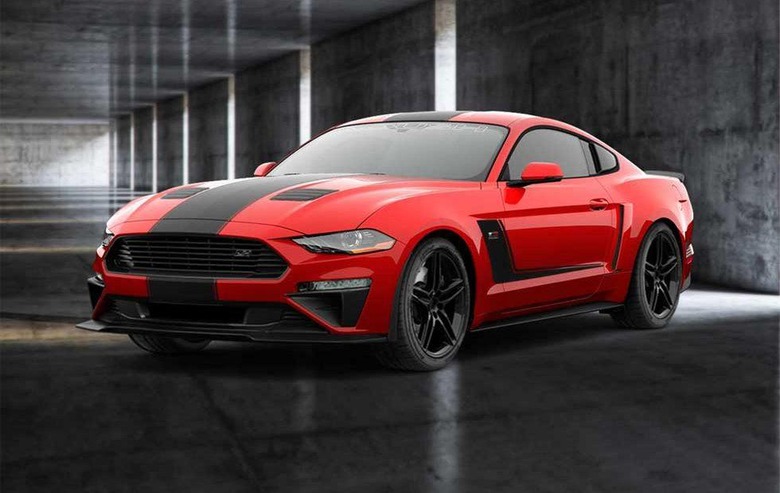 Roush has made a name for itself over many years by building and selling some very special edition Ford Mustangs through some Ford dealers. Roush is also a well know supplier of aftermarket performance and style parts for Mustangs. The latest Roush Mustang is called the 2018 Roush JackHammer.
This car packs the Roush R2650 Supercharger giving the already healthy 5.0L V8 underhood 710hp and 610 lb-ft of torque. In addition to the blower strapped to the engine, the JackHammer also gets Roush adjustable coil-over suspension, Continental ExtremeContact Sport tires, and standard gloss black wheels.
The car wears plenty of badging to let folks know it's not a normal Mustang and it gets a hockey stripe on the side and an optional performance stripe over the hood and top of the car. Roush will build the JackHammer on manual or 10-speed automatic Mustang GTs.
The Roush configurator for the JackHammer is live and lets you see all 11 colors that are available to choose from. Anything Roush branded isn't exactly cheap and the JackHammer is no exception.
After you spend the money for the base Mustang GT, you will need to plop down over $27,000 more to get the full Roush treatment. The basic treatment will add $14,765 above the base price of the car. The cheapest base Mustang GT starts at $35,190.
SOURCE: MotorTrend