2018 Nissan Pathfinder and 2018 Leaf US pricing gets official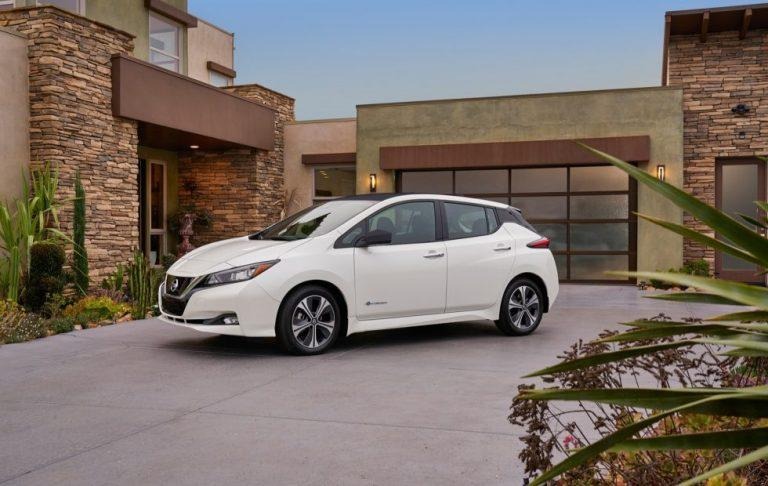 Nissan has gone official with pricing for the US for both the 2018 Pathfinder and Leaf. The 2018 Pathfinder gets some cool new features and tech for 2018 and has a starting price of $30,790. That new technology includes a Rear Door Alert system that helps to remind drivers of things they forgot in the back seat like pets or kids. The system detects if the rear door is opened prior to driving an if the driver doesn't open the doors again the system reminds drivers.
Nissan has also added a Pathfinder Midnight Edition to the Pathfinder SL, the Midnight Edition was only offered on the Platinum Pathfinder in 2017. Automatic Emergency Braking is now standard on the 2018 Pathfinder and can apply the brakes automatically if the driver fails to respond to a potential collision.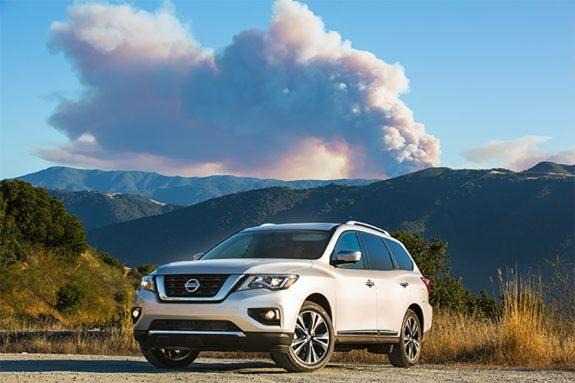 2018 Pathfinder pricing starts at $30,790 for the Pathfinder S 2WD, SV 2WD starts at $33,480, SL 2WD starts at $37,500, and Platinum 2WD starts at $42,329. 2018 Pathfinder S 4WD starts at $32,480, SV 4WD starts at $35,170, SL 4WD is $39,190, and Platinum 4WD is $44,010. All prices are lacking the $975 destination charge. Nissan also added two new colors including Scarlet Ember and Midnight Pine.
The 2018 Nissan Leaf EV, which we have driven, is all-new for 2018 and boasts a 150-mile driving range per charge. It also has cool new tech like ProPilot Assist and e-Pedal. Pricing for the Leaf S starts at $29,990, Leaf SV is $32,490, and Leaf SL is $36,200. All prices are minus the $885 destination and delivery charge.
Nissan says that the 2018 Leaf has a 40% longer driving range, 37% increase in horsepower, e-pedal, and Automatic Emergency Braking adding up to $4,500 of additional equipment for $690 less than the 2017 Leaf. People who bought a 2017 Leaf are pretty annoyed right now.