2018 MacBook Pro with Core i9 reportedly gets too hot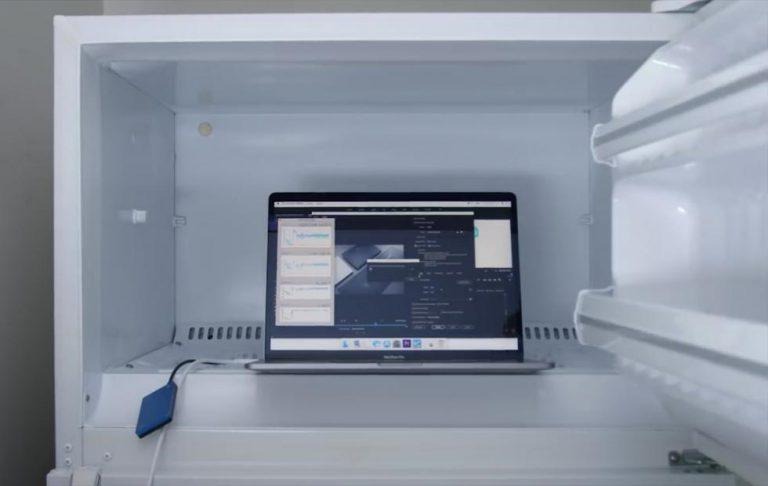 With great power comes great responsibility or, in the case of computers, great heat. The fact that computers generate heat is nothing new and is solved by one of two methods to cool things down: heat dissipation or throttling. The latter, of course, reduces the processing power of the computer and is not an ideal situation. That, however, is exactly what one YouTuber found in the new 15-inch MacBook Pro running on an eighth-gen Intel Core i9, the fastest and the hottest model. Literally, too.
The "Pro" in the MacBook Pro's name clearly marks it as a machine for work and heavy-duty play. It's almost perfect, then, that Apple would offer a configuration with Intel's beefiest desktop processor yet, the Core i9. But, as always, there's a price to pay, if not actual money then in thermal problems.
YouTube Dave Lee put the said Core i9 MacBook Pro to the test and came out not just unimpressed but downright worried. In a nutshell, he theorizes that the MacBook Pro's chassis and cooling systems are not enough to maintain the Core i9's clock speed. Nevermind boosting or overclocking. When thermal throttling kicks in, the Core i9 couldn't even maintain its base speed.
The caveat here is that Lee's test was hardly scientific, despite the use of benchmarks and a freezer test. He used only Adobe Premiere, which he himself admits isn't really optimized for macOS, and no other software. So far, it is the only report of such a throttling issue and Lee doesn't mention if he has contacted Apple support.
That's not to downplay his experience, of course. For a consumer whose livelihood depends on Adobe Premiere, that is a major setback, even if the other programs work well enough. But one also has to give Apple the benefit of the doubt that it hasn't been too hasty in putting such a processor in a MacBook Pro and would have thoroughly tested uses such "pro" uses cases as well.