2018 Kia Sportage gets updated outside and in plus hybrid diesel power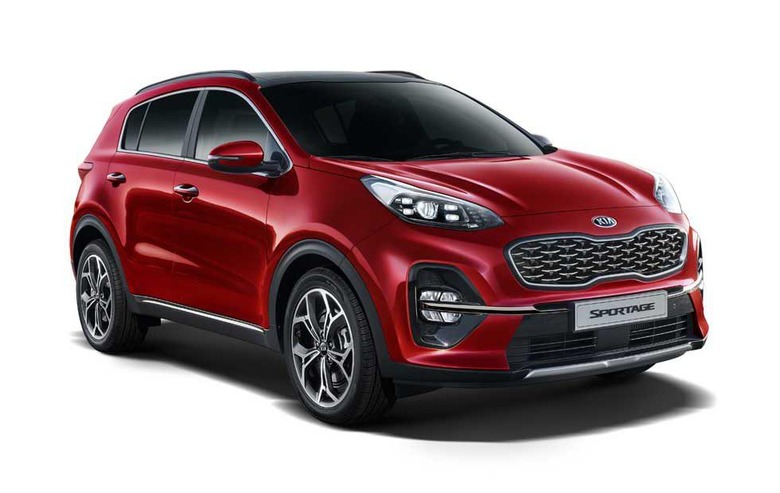 Kia has unveiled the heavy refreshed 2018 Kia Sportage. Kia updated the exterior along with a modernizing the interior with new upholstery and instruments. The Sportage is very important to Kia because it is the bestselling vehicle in the world for the automaker.
Sportage remains a mid-size cross-over utility vehicle and in some markets, it is offered with diesel power. Those markets are Korea and Europe, the US will get no diesel options. Overseas a new 1.6L SmartStream diesel engine is offered and a 2.0L R mild-hybrid diesel paired with a new 8-speed automatic transmission for Europe. That 1.6L diesel is the cleanest diesel Kia has ever made and promises improved efficiency and fuel economy using turbo power.
That engine makes 115 or 136 ps with the more powerful version offered in FWD or AWD. Kia says it can travel up to 16.3km per liter of fuel. The larger 2.0L engine uses mild-hybrid tech that is meant to improve efficiency and acceleration thanks to a small 0.44 kWh 48V lithium-ion battery and the ability to turn the engine off. The system can provide up to 12 kW of electric power assistance to the engine.
Sportage buyers who opt of the 2.0L R mild-hybrid can get front or AWD options. Transmission options include a 6-speed manual or the new 8-speed auto. Kia says this powertrain makes 185ps and 400Nm of torque. The 2.0L normal diesel will still be offered in some markets.
Kia is also adding advanced driver assist systems in some markets including Smart Cruise Control with Stop&Go and a Surround View Monitor that makes parking easier. A driver attention warning system is offered to help combat driver fatigue and inattentiveness. Gas engine options are available as well including a pair of turbo engines displacing 1.6L or 2.0L and a trip of non-turbo engines with a 2.0L, 1.6L, and 2.4L option. Sales of the 2018 Sportage will start in Q3 2018 globally. The US will get only the gas engines.
SOURCE: Kia