2018 iPhone lineup could finally bring back some color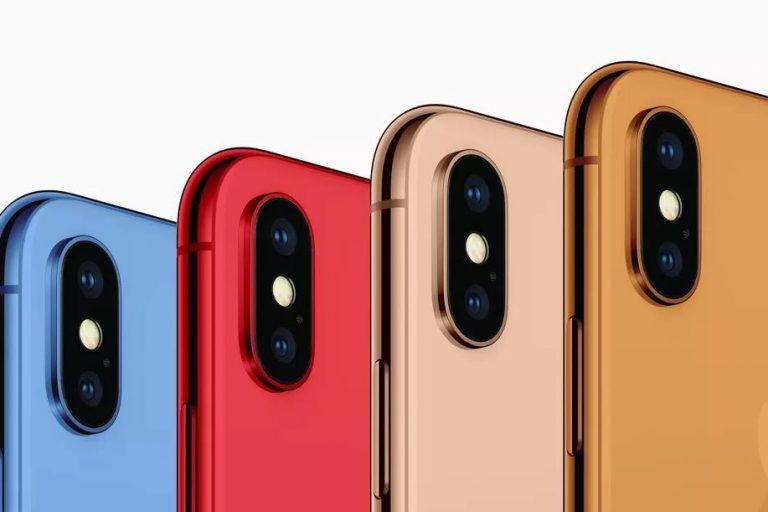 There's no lack of rumors concerning the iPhones Apple will introduce later this year, and today we can add another to the ever-growing pile. Instead of talking about specs or features, though, today is all about colors. As it turns out, Apple's iPhone lineup could be quite a bit more colorful than it has been in recent years.
Ming-Chi Kuo, a credible analyst formerly with KGI Securities and now at TF International Securities, has issued a new report in which he expects that Apple will roll out a number of new color choices for 2018's iPhone lineup. 9to5Mac has all the juicy details, along with the prices is Kuo is expecting for each new device in the line.
For those not in the know, Apple is said to be releasing three different iPhones this year: a 6.5-inch OLED phone that will take the iPhone X's current $1000 price point, a 5.8-inch OLED phone, and a 6.1-inch LCD iPhone, which Kuo thinks will be priced around $700.
Kuo says that the 6.5-inch OLED iPhone will come in black, white, and gold variants, which are familiar color schemes for long-time iPhone users. The 6.1-inch LCD phone, however, could come in an array of colors, including gray, white, blue, orange, and red. As 9to5Mac points out, those gray and white phones could be references to space gray and silver, two color schemes that Apple has used many times in the past.
It's particularly interesting to hear Kuo's prediction that Apple will launch its LCD iPhone in red, orange, and blue. The company doesn't typically go for such vibrant colors in its phones, though it did with the iPhone 5C. Red iPhones are nothing new, but that color scheme is usually reserved for Apple's PRODUCT(RED) releases, which typically arrive a few months after Apple launches new phones.
9to5Mac took it upon itself to create a mock up of some of the colors Kuo is predicting, which you can see above. They look pretty great, and Kuo's intriguing report gives us another reason to look forward to Apple's iPhone reveal, which will likely happen in September. What do you think of this report? Head down to the comments section and let us know!