2018 iPhone dummy units hands-on video reveals every detail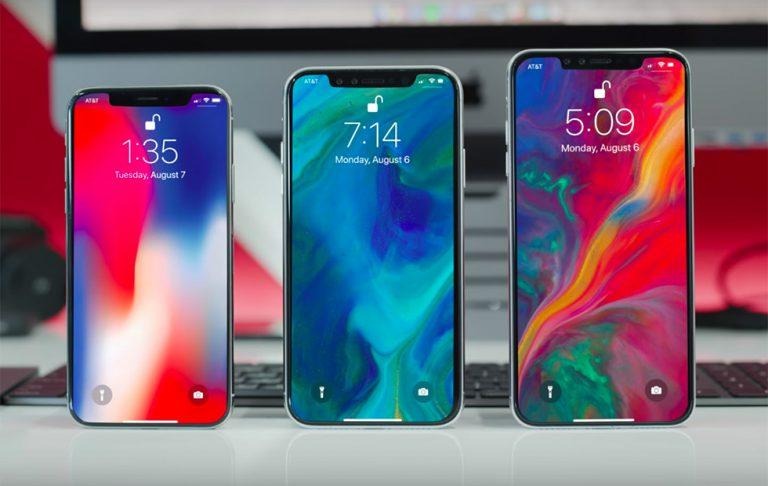 A new video shows off high-quality iPhone dummies said to showcase the designs Apple will launch with its 2018 models. Though unconfirmed, these dummies are said to accurately replicate the look of each of the three iPhone models Apple is expected to unveil in September, including a 5.8-inch OLED iPhone X update, a 6.5-inch OLED model, and a 6.1-inch model with an LCD.
Apple, of course, has not confirmed any of the 2018 iPhone details. However, many leaks have surfaced in the months leading up to the unveiling, including designs and dummy units used by case and accessory makers. Popular tech YouTube personality Marques Brownlee has three high-quality dummies, one for each of the anticipated three 2018 iPhone models.
Brownlee says the dummies come from the same source as dummy units he acquired last year, ones that were proven very accurate. Based on these units, Brownlee claims the updated 5.8-inch iPhone X model will be offered in white, black, and a new gold color, as will the larger 6.5-inch OLED "iPhone X Plus" model. Per the dummy unit, the larger 2018 iPhone OLED model is visually identical to the smaller 5.8-inch model.
Joining the two OLED models is the 6.1-inch iPhone, which leakers say will feature an LCD rather than an OLED display. The dummy unit shows a single, rather than double, rear camera. "Reliable sources" speaking to Brownlee claim the LCD model will be offered in many colors with four being the minimum.
The LCD 2018 iPhone appears to have a glass back, and Brownlee claims it'll still offer FaceID, but the big benefit will be its expected lower price versus the two OLED models. The video goes on to claim that the "notch" is present and the same size on all three phones, also being the same size as the one featured on the current iPhone X model.
Finally, Brownlee notes that the three dummy units have a very white color; when placed next to a white version of the iPhone 8, the three new units appear substantially brighter. Of course, none of these details are official, but we'll know for sure next month when Apple takes the wraps of its newest handsets.