2018 iPhone Apple Pencil support tipped as upgrade argument gets clearer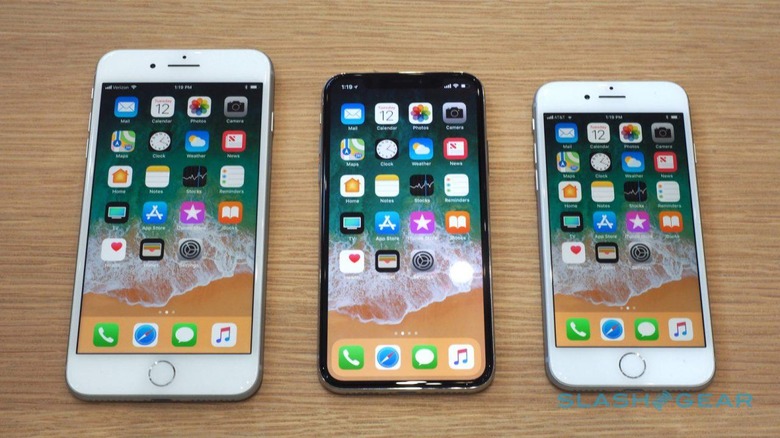 For quite some time now, rumors have been claiming that Apple will launch three iPhones later this year. That isn't the most wild claim to make considering that Apple did the same thing in 2017, but in any case, the general consensus seems to be that we're getting a repeat of the three-phone line up in 2018. Today, analytics firm TrendForce delivered its predictions for 2018's iPhone line, and once again, we're seeing the claim that there will indeed be three phones for consumers to pick from.
However, TrendForce goes a little more in depth with its report, as it also spends a fair amount of time talking about specifications and pricing. Perhaps most surprising is TrendForce's claim that Apple Pencil support will be offered in this year's iPhones, but it's unclear if that's the expectation for all of three them or if support will be limited to only one or two.
TrendForce expects all three new iPhones to offer Face ID, with only one of them sporting an LCD display. This 6.1-inch iPhone, TrendForce says, will be Apple's main seller post-launch, thanks in large part to its price, which is expected to land somewhere in the area of $699-$749. This is also an iPhone that's expected to ship with dual SIM capabilities, which would be a first for Apple.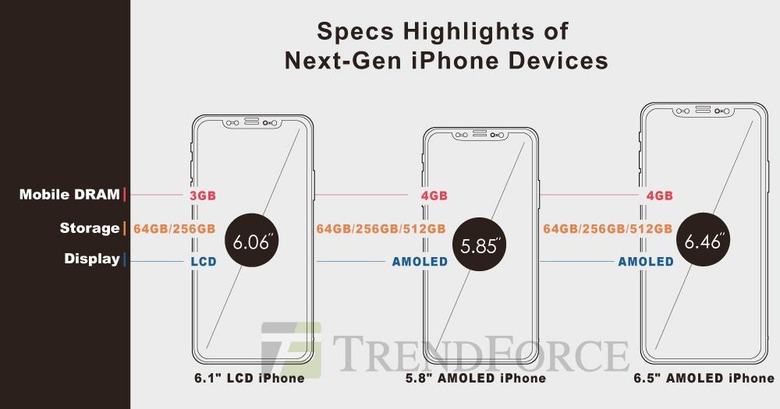 The other two phones will be outfitted with AMOLED displays and will serve as follow-ups to last year's iPhone X. One of these phones will have a 5.85-inch display, and it seems that this one will be aimed at more mainstream consumers with a price around $899-$949 – a fair bit lower than that of the iPhone X.
Then we come to the second AMOLED iPhone, which is predicted to have a 6.46-inch display and dual-SIM capabilities like its LCD counterpart. This one will be the most expensive iPhone of the bunch, hitting the iPhone X's original launch price of $999. It's worth pointing out that TrendForce expects both AMOLED phones to offer 4GB of RAM and storage options starting at 64GB and climbing all the way to 512GB.
A lot of the predictions made in this report line up with what we've heard in the past, particularly the part about Apple offering one LCD phone alongside two AMOLED devices. The claim that these iPhones will support the Apple Pencil is certainly interesting, so that's definitely something to keep an eye on as we get closer to Apple's September reveal. We'll see how much of this is accurate soon enough, so stay tuned.