2018 Hyundai Sonata brings minor changes, new transmission for Turbo model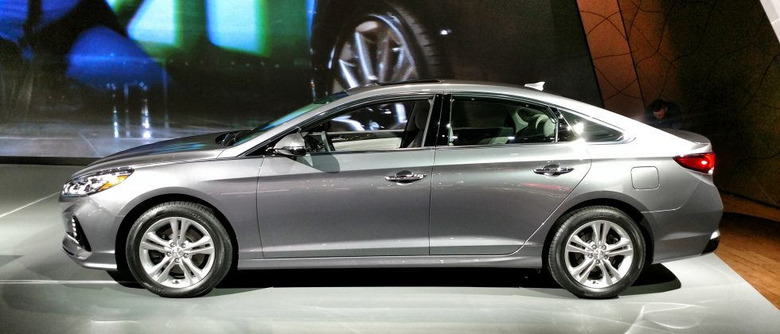 The 2018 Hyundai Sonata broke cover at the 2017 New York Auto Show, and while the changes to the strong-selling sedan aren't extensive, they are noticeable to anyone who has been keeping track of the four-door's evolution into a major family car player.
Most obvious is the Sonata' styling, which now features a bolder grille – reminiscent of the Elantra – that combines both curves up top and strong angles on the lower side. Also updated are the headlights and daytime running lights, with the latter LED units standing vertically on either side of the lower air dam. Out back the visual shift is more subtle, but badging, trunk release, and plate holder have all been reconfigured, while the interior sees a revised center stack, a pair of available touchscreens (seven and eight inches), and a new steering wheel.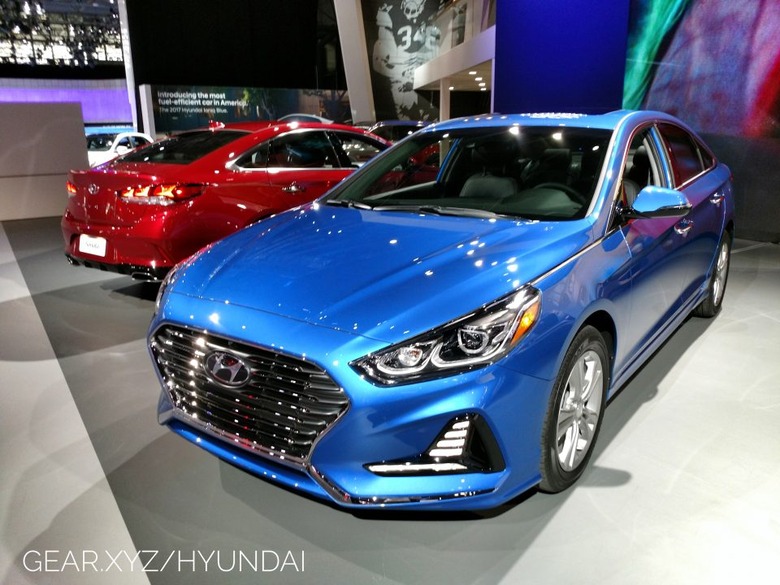 Drive-wise, if you step up to the Hyundai Sonata Turbo you know benefit from the presence of an eight-speed automatic transmission to go with the 2.0-liter turbo four's 245 horsepower and 260 lb-ft of torque. Official figures have yet to be released, but this should translate into improved fuel efficiency for the mid-size car. The base Sonata continues to soldier forward with a 185 horsepower, 2.4-liter four-cylinder matched with a six-speed autobox. On the safety side, the sedan gains automatic high beam headlights (that are also adaptive), and a lane departure warning and lane keeping assistance system, which join a comprehensive array of active safety and passenger protection technologies.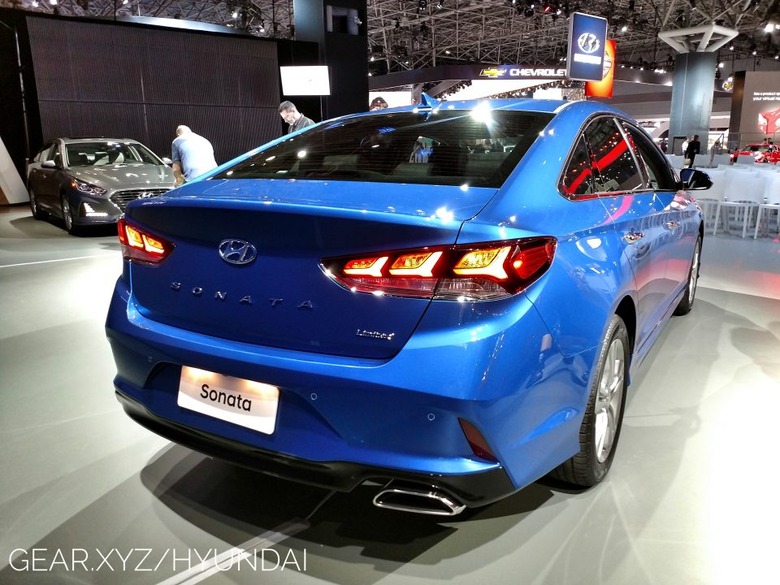 Pricing info has yet to be replaced, but as with past redesigns don't look for these updates to proliferate quite yet to the still-excellent Hyundai Sonata Hybrid or Plug-In Hybrid. Each of these models retain the 2017 edition's look and feel for the 2018 model year.