2018 Hisense 4K smart TVs add Alexa for smarter voice control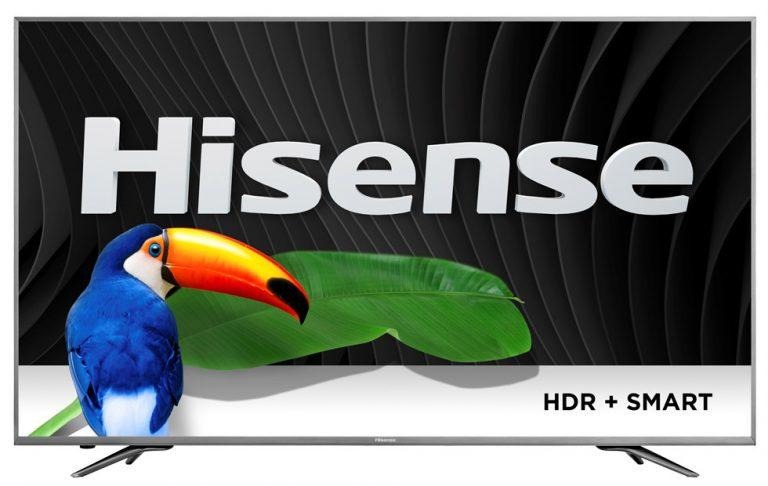 Hisense, a Chinese company known for its budget-friendly home appliances and televisions, has announced that its 2018 4K smart TV models will have Amazon Alexa baked in. This will be the first time Hisense has offered Alexa on any of its TVs, underscoring not only a change for the company but Amazon's continued dominance in the consumer voice assistant market. "Select" models will feature Alexa, including Hisense's massive 100-inch 4K TV.
Hisense currently offers a series of smart televisions, some of them running Roku OS, others running the maker's own smart TV platform. These TVs come with certain popular apps pre-installed, including YouTube, Netflix, and Facebook. The Alexa announcement pertains to the TVs running the maker's own platform, not the Roku Smart TVs.
The company has only specified that "select" 2018 4K UHD models will get the Alexa integration; it hasn't yet provided a list of which models will offer the voice assistant with the exception of the 100-inch 2018 4K smart TV model.
As with other Alexa devices, these particular smart TVs will enable owners to perform various actions using voice commands rather than traditional remote navigation. This includes things related to the television itself like changing the input and adjusting the volume.
Owners will also be able to control various apps and get content using Alexa, such as using the TV to tell the assistant to play a particular Pandora station. Finally, Alexa will also be able to control smart home devices via the Hisense TV, including light bulbs and thermostats that support Amazon's AI service. Prices and availability aren't stated at this time.
SOURCE: PRNewswire