2018 GMC Terrain compact SUV moves to all-turbocharged line-up at Detroit auto show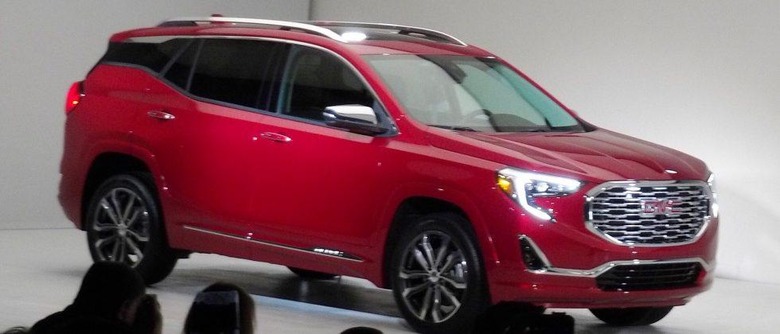 Much like Subaru, GMC has enjoyed the benefits of the recent rising tide of SUV sales, as its entire line-up is made up exclusively of utility vehicles or trucks. The all-new 2018 GMC Terrain is the latest salvo from the Detroit-based builder in the battle for the affections of entry-level family shoppers looking for a do-everything commuter option.
Mechanically, the 2018 GMC Terrain cribs most of its playbook from the also-recently-redesigned Chevrolet Equinox. This means buyers get the choice between either a 1.5-liter (170 horsepower) or 2.0-liter (252 horsepower) four-cylinder gas engine, each of which are turbocharged, as well as a fuel-saving 1.6-liter turbodiesel four-cylinder (136 horsepower, 236 lb-ft of torque). The gas units come matched with a nine-speed automatic gearbox, while the turbodiesel maintains the 3,500 pound tow rating of the now-departed V6 (as well as the option of all-wheel drive across the board). Keen eyes will also notice the absence of the base 2.5-liter mill, as the Terrain is now turbo-only.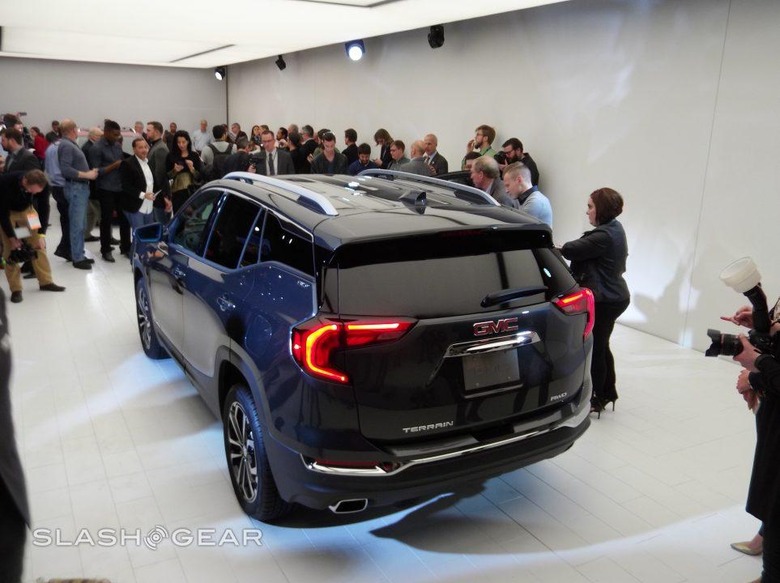 The five-passenger GMC Terrain's more fashion-forward approach to the segment helps it fit in better with the overcrowding that has seen compact SUVs elbow each other out of the way on the path to wooing new customers. GMC has packed a substantial amount of safety gear into the Terrain, giving the 2018 model many of the features that are also available with its more expensive, and larger sport-utility models such as forward collision alert, lane keep assistance, and a surround vision camera system.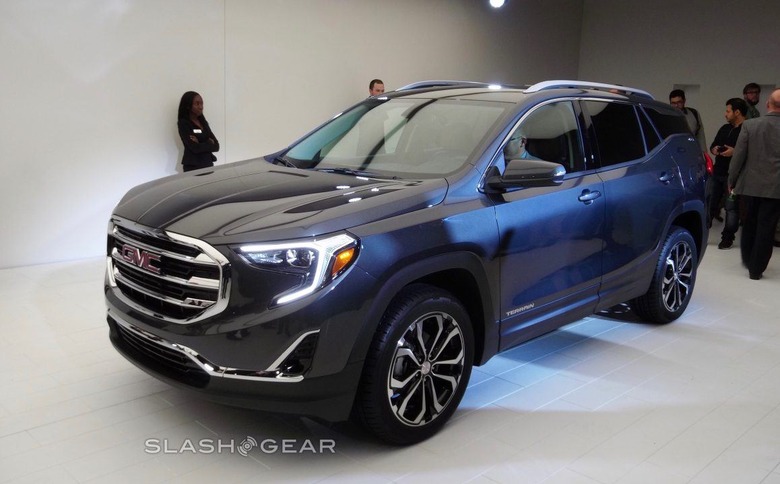 A 4G LTE Wi-Fi hotspot remains standard with the Terrain, and the Denali luxury trim is still in the mix too for those who want to add as many premium features to the options list as possible. The interior of the 2018 GMC Terrain graduates to a more pleasing mix of plastics and (available) leather, and the vehicle's less boxy exterior styling doesn't just modernize GM's SUV design cues but also translates into improved aerodynamics.