The 2018 Focus RS Limited Edition is a Ford fan's wishlist come true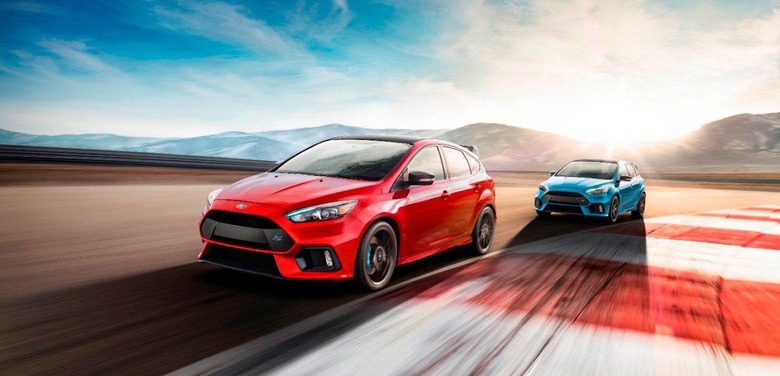 How do you make the Ford Focus RS better? Ford decided the easiest way to do that was to ask its most vocal fans what they wanted to see, and the result is this, the 2018 Limited-Edition Focus RS. Set to be produced in vanishingly small numbers, it's the culmination of a driver wishlist we can totally get behind.
On the outside, the most noticeable change is the color. While Ford will be offering the distinctive Nitrous Blue paint job, the Limited-Edition RS will also be offered for the first time in Race Red. It's a color many fans of the car had been asking for, and it's hard to argue that the RS doesn't suit it.
It's paired with a new gloss black roof and matching mirror caps. The rear roof spoiler has also been finished in gloss black, while the car gets 19-inch painted forged alloy wheels as standard. They have blue RS center caps, matching the logos on the side wings.
Inside, a carbon fiber skin gets wrapped around the door handles, handbrake lever, and the turbo boost gauge surround. Anything that was previously on the RS2 Package as a paid upgrade is also now standard. That means black Recaro seats with leather-trim and Miko-Dinamica suede microfiber inserts, finished with RS logos.
The front seats are heated and the driver's seat gets eight-way power adjustment. Both the steering wheel and the side mirrors are heated too, and the infotainment system gets upgraded with voice-controlled navigation.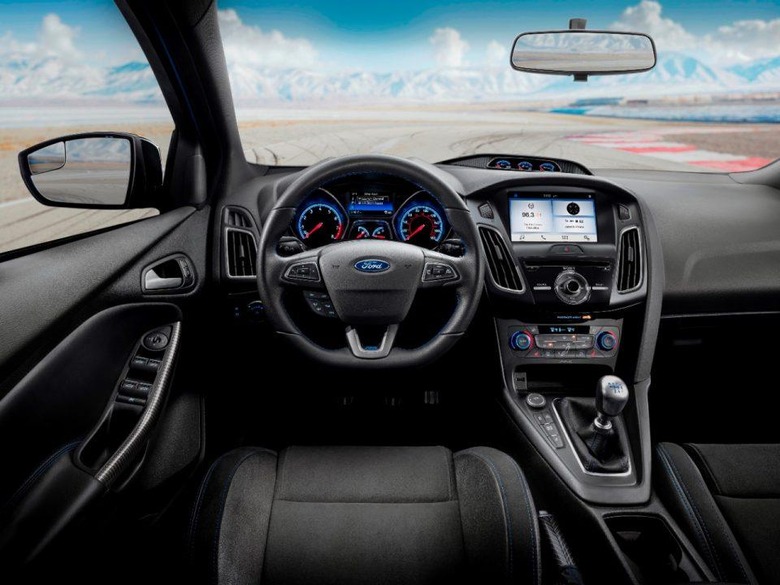 Still, while that leaves the car looking good, it's what went on under the sheet-metal that will have fans really drooling. A mechanical Quaife limited-slip differential has been fitted by the Ford Performance team to the front axle, automatically pushing torque to the front wheel with the greatest grip. It joins the RS's existing dynamic torque vectoring, which used clutch packs on the rear axle to push torque side-to-side between the rear wheels in as little as 0.06 seconds.
Combined with torque vectoring control, which automatically dabs the front brakes to limit wheel spin, and all-wheel drive, the upshot is even more speed carried through a corner. The 2.3-liter, 350 horsepower EcoBoost engine is the same, as is the drift mode which has seen an upsetting number of RS end up in ditches as eager drivers find going sideways has its drawbacks.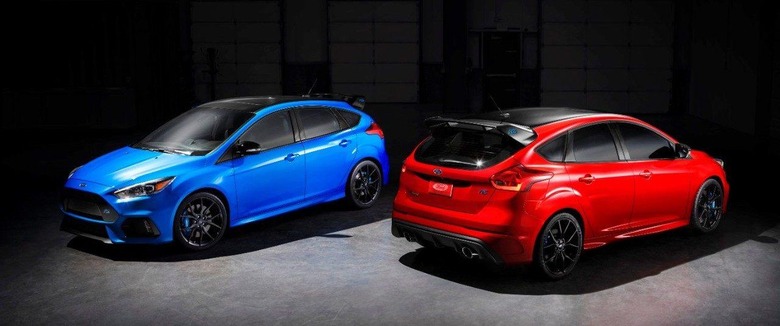 Unfortunately, the likelihood of actually seeing one of these cars – never mind owning one – is rare. Ford will only be making 1,500 examples, shared between the US and Canada. Deliveries are expected to begin later this year, with pricing to be confirmed.