2018 Ford F-150 3.0L Power Stroke diesel gets 30mpg on highway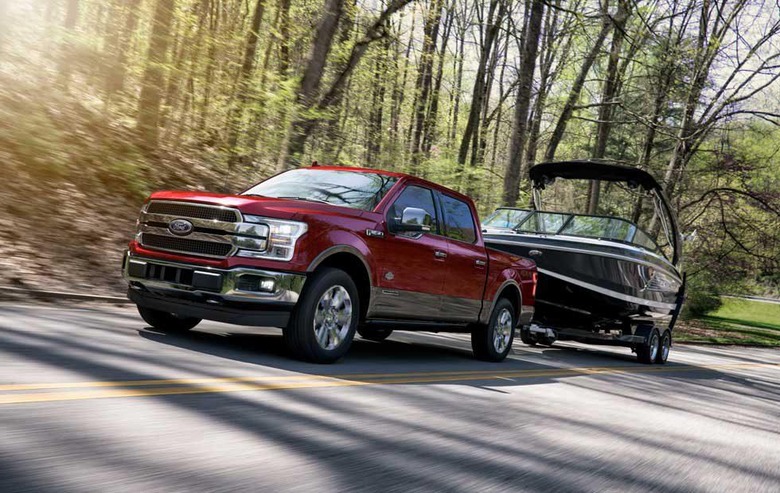 Ford has unveiled the new 3.0L Power Stroke diesel engine for the F-150 and the engine boasts EPA-estimated fuel economy that are the highest available in any full-size truck. EPA estimates for the truck with the 3.0L diesel engine are 30 mpg highway, 22 mpg city, and 25mpg combined. The 3.0L Power Stroke diesel engine makes 250hp and 440 lb-ft of torque.
The engine is mated with a 10-speed SelectShift transmission. The engine is constructed using aluminum and compacted graphite iron for reduced weight, durability, and loads of torque. Along with the best-in-class fuel economy ratings, the truck has the best in class diesel power.
The truck also boasts best-in-class diesel towing of 11,400 pounds and best diesel payload of 2,020 pounds in the XL and XLT fleet applications. Retail F-150 applications are good for 1,940 pounds of payload.
Ford says that trucks using the new 3.0L Power Stroke diesel engine will begin shipping to dealers in May. There is no word right now on how much the engine will cost as an option.
Truck buyers wanting lots of towing and payload along with fuel economy that rivals many cars should find the new diesel engine appealing. The real question is how much more the price of the diesel engine will add to the MSRP of the truck and those details should be clear next month.
SOURCE: Ford