Several new displays were revealed today in Dell's newest UltraSharp monitor collection. Most of the displays we're looking at today have the ability to connect to devices with USB-C alone, making them available to show content from a wide variety of new devices. In this first collection are the Dell UltraSharp 32 4K, 49 and 34 Curved, 24, and 27, the lot of which are made with creativity and productivity in mind.
UltraSharp
"Dell UltraSharp monitors offer innovative design and technology, superb screen performance driving productivity for financial traders, bankers, engineers, professional creators and programmers." These monitors come with a number of features, brand-wide. Dell provided the following – and guarantees the lot.
• Fully adjustable stands for user comfort—height, tilt, swivel and pivot
• Flicker-free screen and ComfortView, which reduces blue light emission to optimize eye comfort
• Easy Arrange on Dell Display Manager software to organize multiple applications for multi-tasking efficiency
• Premium Panel Exchange
• Dell's three-year Advanced Exchange Service
34 and 49 Curved
The Dell UltraSharp 34 Curved USB-C monitor is the least flat of the line. The panel this display uses works with IPS LCD technology and has 3440 x 1440 pixels across its face. The display has a 21:9 aspect ratio and the unit comes embedded with 2x 9W speakers. This unit is going to cost the average consumer somewhere around $1,150.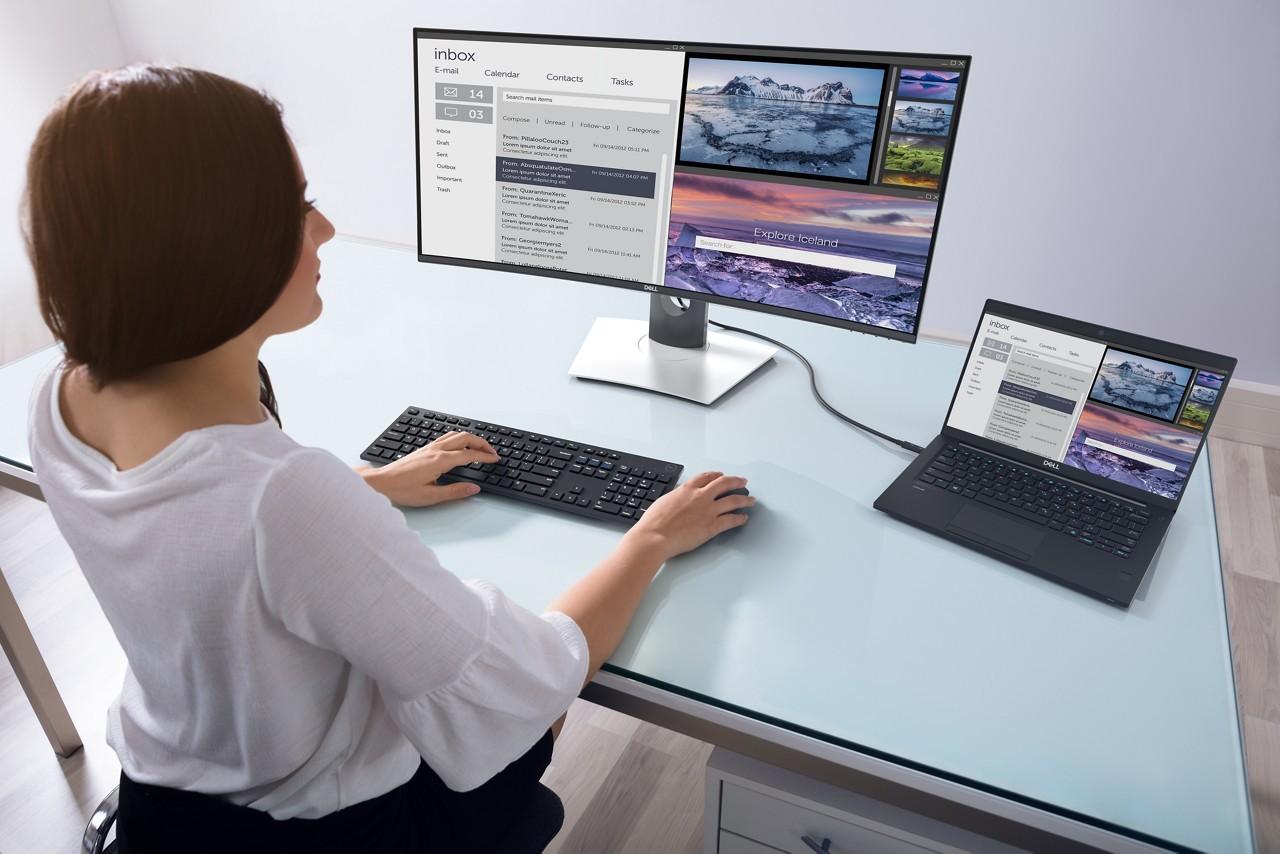 With the 49 Curved (SHOWN AT THE HEAD OF THIS ARTICLE), Dell's got what they call the "world's first 49-inch curved dual QHD monitor. That's a pretty unique sort of distinction – like if I said I was the first person ever to have a pair of blue shoes with the word "WOWIE!" written on them in yellow paint.
The Dell 49 Curved is the only one of the monitors on the list today that's not made specifically for USB-C devices. This "expansive monitor is the ideal replacement for two 27-inch QHD monitors," said Dell in a press release this week. This display uses IPS LCD display technology and runs with 5120 x 1440 pixel resolution. This 49 Curved model will cost around $1,700 USD starting October 26th.
24 and 27
Both the Dell UltraSharp 24 and 27 are USB-C monitors that kind of deliver what the larger monitors promise, but do so with mostly the brand in mind. They're running content with USB-C, but they don't have all the bells and whistles present in the more expensive models. They're also significantly smaller than their closest brethren.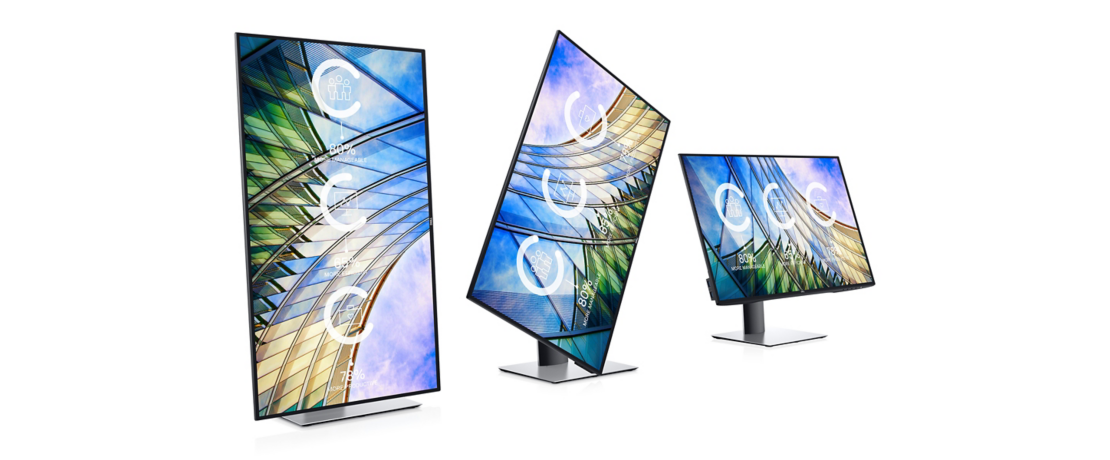 There's a Dell UltraSharp 24 USB-C monitor as well as a Dell UltraSharp 24 monitor (without USB-C), so be sure you know what you're getting. The non-USB model costs around $350 and has model number U2419H. The USB-C model is U2419HC and will cost closer to $400 USD.
The Dell UltraSharp 27 will also come in two editions, one with USB-C, the other without. The model without goes by codename U2719D and will be released for around $600 USD. The model WITH USB-C will have codename U2719DC and will cost around $650.
32 4K
There's also a Dell UltraSharp 32 4K USB-C Monitor that'll cost right around $1,100 USD. That monitor works with "VESA certified DisplayHDR 400" so it's real, real colorful. The display has up to 400 nits of brightness and a color depth of 1.07 billion colors.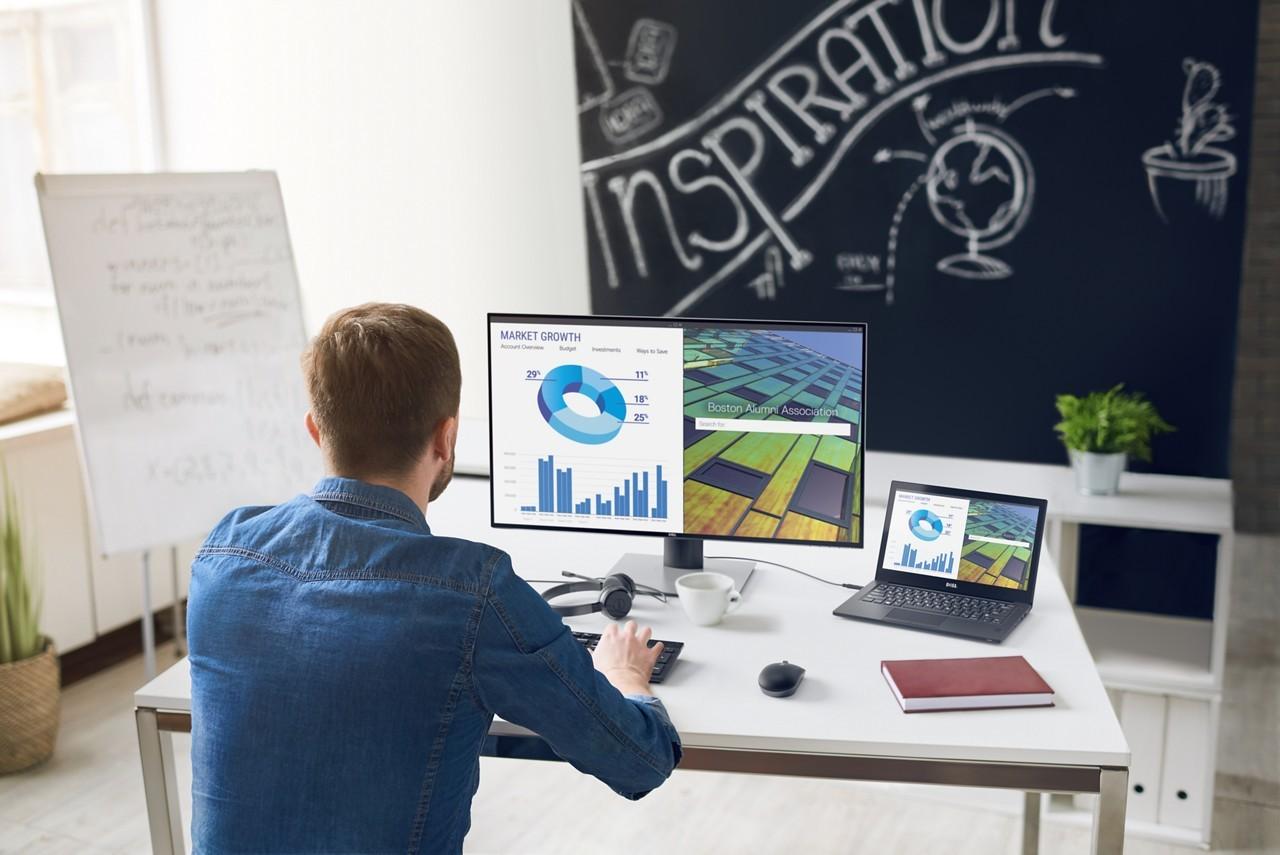 Probably the most unique bit about the 32 4K is the InfinityEdge. That's Dell's newest branding for a "virtually borderless" system with which to display content. All of these models will be available immediately if not soon – save the 49 Curved which is scheduled for October 26th.