2018 BMW 540d xDrive returns to the US in February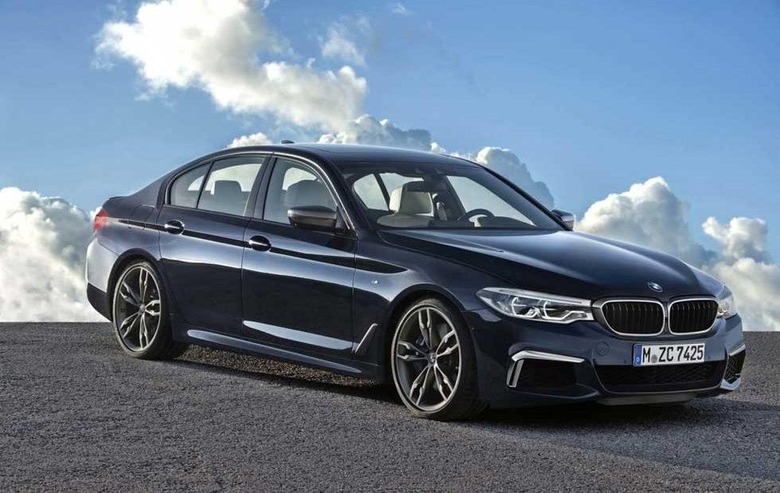 Fans of diesel-powered BMW cars will be excited to hear that after a year hiatus, the BMW 540d xDrive sedan will return to the US next month. The year-long absence of the model was to allow the 5-series to undergo an extensive overhaul for the 2017 model year. With the return of the 540d, the BMW 5-series now has six powertrains available.
The range includes a turbo-four in the 530i, turbo six in the 540i, the M550i with a different turbo engine, the high-performance M5, and the 530e plug-in hybrid. EPA estimates for fuel efficiency for the 540d xDrive are 26mpg city, 36mpg highway, and 30 mpg combined. Keep in mind that xDrive models are all-wheel drive.
All-wheel drive cars traditionally give up in the area of 1 mpg against RWD or FWD cars. As for pricing, BMW will be schilling the 540d xDrive starting at $62,995 when it launches in February including the destination charge. If you want a 5-series diesel, you must get all-wheel drive for 2018.
Back in 2016, the car was available with rear or all-wheel drive configurations. As far as price for the car in the range it is more expensive than the 530i, 540i, and 530e. That more efficient 530e is $7,350 cheaper than the 540d.
BMW didn't get specific with the specifications of the US 540d, but it is expected to be largely based on the international 530d. That would mean a turbo diesel 3.0L inline six making 265hp and 457 pound-feet of torque. BMW also offers the X5d and 328d diesel vehicles in the US.
SOURCE: TheCarConnection