2018 Aston Martin Vantage GTE: from road car to race car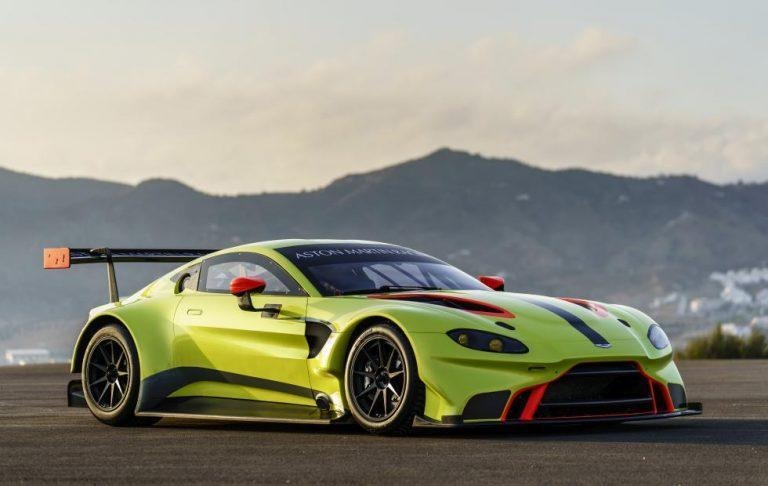 It isn't uncommon for a road car to influence the design of a race car and vice versa. What is uncommon, however, is for both types to be developed nearly in parallel, much less be announced almost together. But that is exactly what Aston Martin did. In the morning, it revealed the 2019 Aston Martin Vantage road car and later in the day, it unveiled the new 2018 Aston Martin Racing Vantage GTE race car, bringing the car maker's new design language from the highway to the race track.
It isn't just the green color, though that definitely helps with the association. The AMR Vantage GTE was not only developed in parallel with the Vantage road car, it also had many of the same people involved, including Chief Creative Officer Marek Reichman. The Vantage GTE takes the already "aggressive" design of the road car to a whole new level.
Of course, a race car is not a road car, and the 2018 Vantage GTE definitely has the pedigree for racing. Development of the project is lead by Technical Director Dan Sayers, the same man behind the 36-time winner V8 Vantage GTE. The 2018 model will be making use of a Mercedes-AMG 4.0 liter turbocharged V8 engine, specifically developed for a Vantage GTE car and optimized by factory drivers for the new AMR Vantage GTE.
But while design and development is all in house, a race car naturally take its parts from other trusted sources. This year, Aston Martin Racing is adding three new technical partners to its team, Alcon for the braking system, Öhlins for suspension, and Michelin for bespoke tire programs. Outside of technical matters, AMR has also partnered with Waldorf Astoria as its official hotel partner and Beats as its official audio partner.
Although developed nearly in parallel, the 2019 Aston Martin Vantage road car has really only been launched. In contrast, the Vantage GTE race car already has 13,000 km of testing under its belt. The 2018 Aston Martin Racing Vantage GTE is being groomed to succeed the retiring champ, the V8 Vantage GTE, as AMR's new FIA World Endurance Championship contender.