2017 Zero Motorcycles go up to 200 miles per charge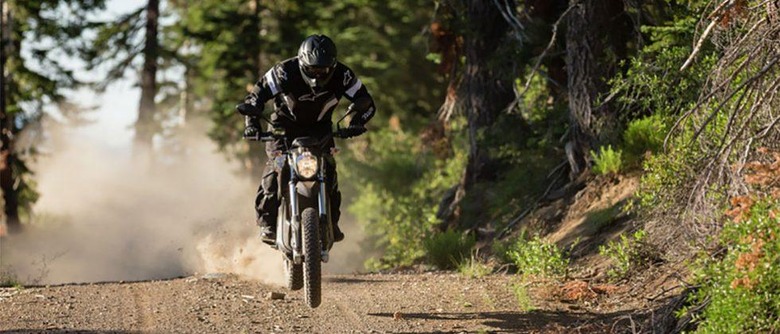 Zero Motorcycles has been selling electric motorcycles for years now and has unveiled its 2017 lineup. The 2017 models have as much as 19% more torque and up to 11% power gains compared to 2016 models. The biggest new feature for some models is that the 2017 models will be the first to exceed 200 miles on a single charge.
For 2017 the bikes get an advanced Z-Force powertrain with permanent magnet motors that have higher temperature thresholds and higher amperage controllers. This allows for improved acceleration throughout the range and up to 116 ft-lb of torque on Zero SR and Zero DSR models. The 2017 Zero S ZF6-5 street and DS ZF6.5 dual sport bikes have battery packs that shed 95 pounds for better handling.
Riders needing more range can get the Zero S and Zero SR ZF13.0 models with an optional Power Tank accessory capable of 100 miles of highway riding and 200 miles in the city.
"Zero's 2017 lineup offers riders more power, versatility and options than ever before," said Zero Motorcycles CTO Abe Askenazi. "For those interested in the most fun way of efficiently traversing their urban environment, we've released the new, lighter, Zero S and Zero DS ZF6.5 models. On the other end of the spectrum, our top of the line Zero SR and Zero DSR now deliver even more thrills with higher levels of asphalt-shredding torque, while still offering penny-per-mile fuel efficiency and no routine powertrain maintenance."
Zero is using a better pain process for better finishes and bikes get a weather protected storage compartment. Pricing for 2017 models ranges from $8,495 to $15,995. Buyers can get a 10% federal tax credit and some states offer additional rebates.
SOURCE: Zero Motorycles