2017 Subaru Impreza Debuts Ahead Of 2016 New York Auto Show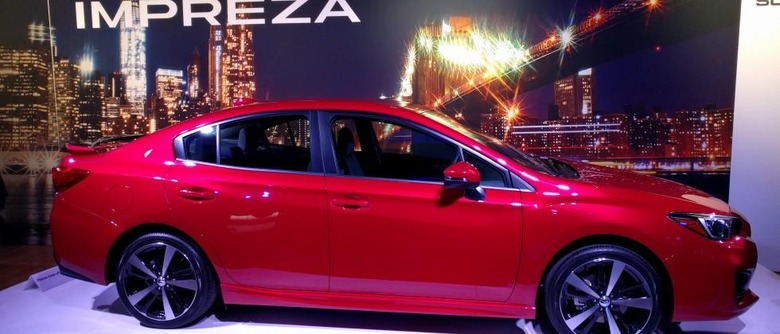 The all-new 2017 Subaru Impreza has rolled out under the bright lights of New York City the night before the official kick-off for the 2016 New York Auto Show, with the four-door sedan taking a bow (the hatchback will have to wait for the show's opening day). Wearing styling that appears to borrow from both the Impreza concept that was shown off at the Tokyo Motor Show last fall as well as the swooping curves of the Mazda3, an entirely new platform sits underneath the Impreza – dubbed the Global Platform architecture – which is intended to improve driving dynamics as well as safety.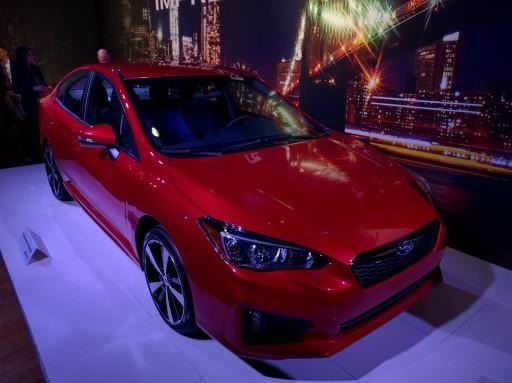 Under the hood a direct-injected version of Subaru's 2.0-liter four-cylinder engine is now reporting for duty, with an early projection of 152 horsepower. This represents a small, four horsepower increase over the departed model, which is modestly longer and wider than the vehicle it replaces. All-wheel drive remains standard, while a new Sport edition of the car adds torque vectoring to the equation, along with 18-inch rims and more aggressive exterior styling. Purists will be disappointed to learn that no mention of a manual transmission has been made yet – Subaru will only talk about its continuously-variable automatic transmission, which is said to have seven virtual gear ratios accessible via paddle shifters (a step down from the eight found in CVT-equipped vehicles like the Forester).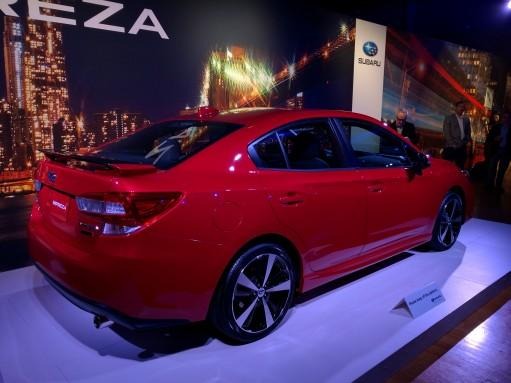 From a safety perspective the 2017 Subaru Impreza can be equipped with the EyeSight active suite of features, which includes adaptive cruise control, lane departure warning, and forward collision warning with automatic braking (the latter also applies while reversing the car). A blind spot monitoring system is also available, as are headlights that follow the steering wheel while cornering. Android Auto and Apple Car Play are also supported by the Impreza's upgraded infotainment system for the first time.