2017 Nissan Rogue Sport First Drive: Smaller, but not lesser SUV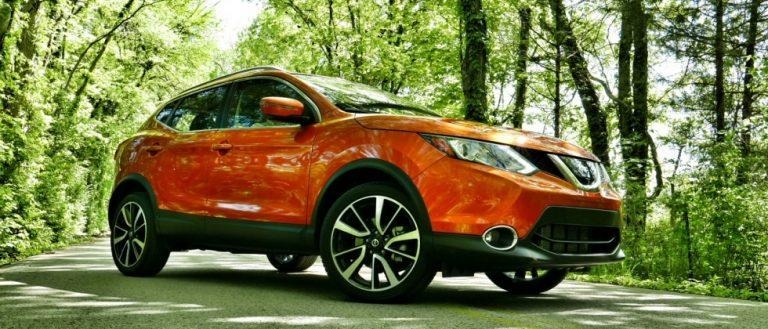 What's in a name? If that name happens to be 'Rogue,' well, you're looking at the substantial brand equity of the best-selling SUV in America, and a vehicle that's managed to move more units than even the mighty Ford F-150 pickup through the first quarter of 2017. It makes perfect sense, then, for Nissan to swap out the 'Qashqai' name that's used to identify its latest compact crossover everywhere else in the world and go all-in on the 'Rogue Sport' badge for the American market.
The 2017 Nissan Rogue Sport more than just a familiar name slapped on a new lunchbox and placed on a lower, more budget-friendly shelf. At its core, it's a re-think of what a certain slice of sport-utility customers might be looking for in a versatile commuter, and one that seeks to carve out new territory for the automaker rather than simply chip away at the existing Rogue buyer base.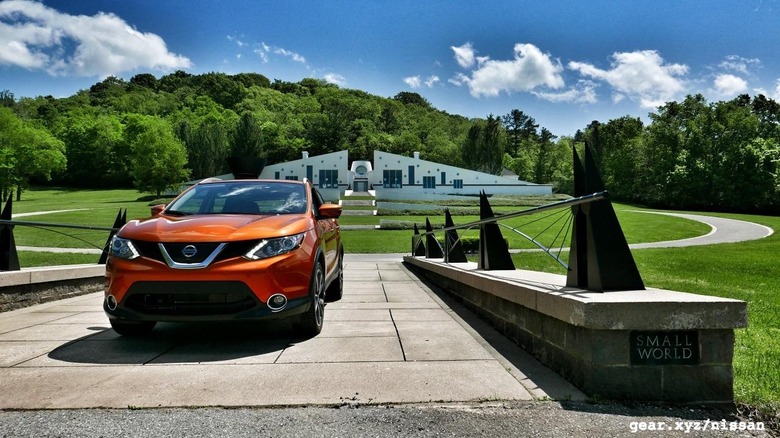 The Rogue Sport checks in shorter and lower than its older sibling, but don't make the mistake of thinking it falls into the subcompact category – the regular Rogue has casually inched up into mid-size territory if you go by EPA passenger volume standards. In fact, when contrasted against popular cute 'utes like the Mazda CX-3 and the Jeep Renegade, the Rogue Sport pulls ahead with an adult-capable rear seat and between 10 and 15 more cubic feet of total cargo space (with that second row folded forward to reveal 61.1 cubes of stowage).
It also occupies a middle ground in terms of pricing. The Nissan Rogue Sport's $21,420 starting MSRP is a couple of grand more than its previously-mentioned rivals, and about the same amount less than a base Rogue S, showing once again how vigilant automakers are these days in occupying every possible product niche. It's worth noting that the Sport's feature set is relatively modest at the entry-level – air conditioning, Bluetooth, and, well that's pretty much it – with more gear available via the Rogue SV (dual automatic climate control, keyless entry and ignition, louder stereo) and the Rogue SL (heated steering wheel, heated seats, leather upholstery, bigger wheels, top-tier touchscreen infotainment system).
The latter, which will run you $26,070 before options (and $27,420 if you want all-wheel drive), was on hand at the Rogue Sport launch this past month in Nashville, Tennessee, where I was afforded the opportunity to run the SUV through the countryside surrounding Music City. Given that the Rogue Sport SL is priced at a level that will have buyers considering not just the larger, mid-level Rogue but a host of larger competitors from Ford (the Escape), Toyota (the RAV4) and Honda (the CR-V), I was curious to see how strong of a case the legitimately compact Nissan was able to build for itself.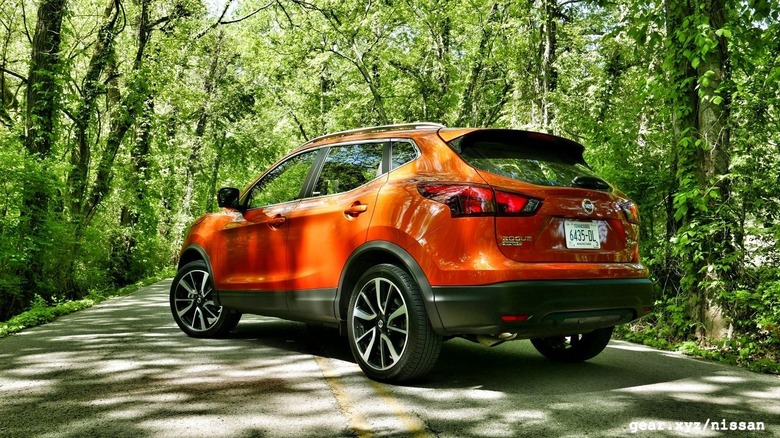 Nissan is aiming the Rogue Sport away from families and instead targeting couples or younger folk who want something other than a hatchback to cart around their kayaks, sports gear, and Costco booty. It's a smart play – larger SUVs do things like car seats and rear-seat entertainment systems better than the Sport – but as mentioned earlier, that rear row won't crush grown-ups when it's time to load up a pair of friends for an out-of-city excursion. The Rogue Sport also has access to an impressive level of safety equipment (including automatic braking, lane departure warning and intervention, and blind spot warning), proving that downsizing doesn't have to mean giving up the latest in active protection.
Interior room certainly isn't a problem, and while the plastics and materials used throughout the Rogue Sport err on the side of affordable there's really nothing missing from the crossover's feature set that would impinge on enjoying a longer journey in the vehicle. Power, however, is a bit of a different story. All versions of the Nissan Rogue Sport are motivated by a 2.0-liter, four-cylinder engine that generates 141 horsepower and 147 lb-ft of torque, matched with a continuously-variable automatic transmission.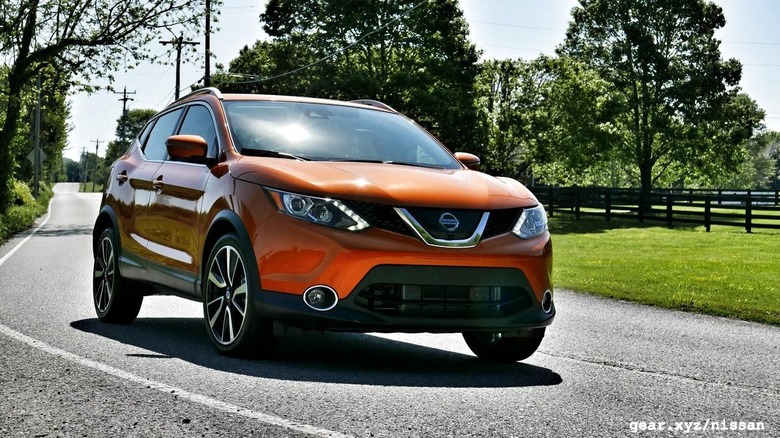 Acceleration is milquetoast, but acceptable, even when merging on the highway, as long as it's just you and a buddy along for the ride. Start to pile that cargo area high with suitcases, camping gear, and other lifestyle accoutrements, and then toss in 400 lbs of additional adult ballast in the back seat, and you'll most likely notice the missing 30 lb-ft of torque as compared to the larger (and only marginally heavier) Rogue's engine. This lack of grunt is made up for by a nimble character out on the road that's not quite athletic, but which certainly reflects the smaller dimensions of the Sport. This flair is compounded by the easy-to-park nature of the crossover's shorter and more narrow platform, which will no doubt entice buyers stuck dealing with the sliver-sized spaces stuffed underneath big city condo developments.
Is the 2017 Nissan Rogue Sport destined for success? Undoubtedly, as crossover-hungry consumers flock to dealerships in search of something, anything that isn't a sedan. With so many regular Rogues sold each year, there's also a strong chance that anyone in the market for an SUV knows at least one other person willing to recommend Nissan's volume leader, which in turn will drive buyers seeking a smaller option to the Sport sitting just across the showroom. Giving the people more of what they want has never been a bad strategy in any business, and when it comes to sport-utility vehicles, Nissan's in the perfect position to satisfy all comers.