2017 Moto X leak photos try to prove it's real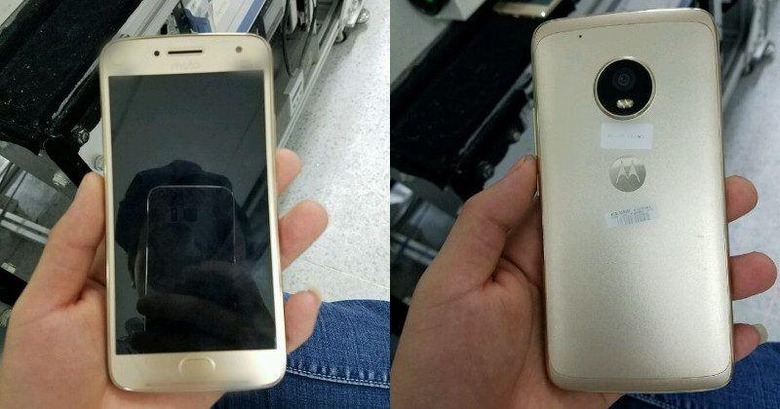 Rumors of the Moto X's death are exaggerated, or so the saying goes. Considering how Lenovo and Moto didn't exactly pull one out of its hat this year, it's all too easy to conclude its death, despite the company insisting otherwise. This latest pair of leaked photos, then, go in Lenovo's favor and proves that such a phone still does exist. Well, as much as you can give credence to leaks. Unsurprisingly, this 2017 Moto X, which seems to be in its final form, looks like the Moto Z, without the modules and with a full-metal jacket.
Truth be told, the Moto X might have a hard time finding a place in Moto's roster. If price is a consideration, there is a cheaper Moto Z Play available that offers the same modular feature as the Moto Z. And while that modularity won't exactly appeal to everybody, it's not something you are forced to use or even mind but will at least be there if and when you do want to use it.
The Moto Z's appeal, at least based on these early leaks, might be solely via its design. The Moto Z rumored and leaked so far all point out to an all-metal build, something that's definitely new to Moto. That said, the entire design of the smartphone isn't that different from the Moto Z, including the front home button, the bat wing logo dimple, and the flat tire camera bulge.
The biggest question right now would actually be the specs and features of 2017 Moto X. That would determine where in the grand scheme of things the Moto X will stand. The Moto Z is so far the company's champions while the Moto G still exists at the mid-range. This leaves very little wiggle room for the Moto X. And there's even a rumored Moto C coming. We could find out what those letters will mean more likely at MWC 2017 rather than CES before it.
VIA: TechRoider