2017 Lincoln MKZ and MKZ Hybrid First Drive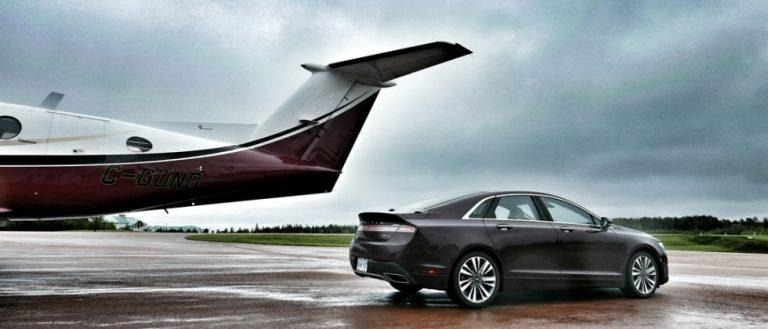 Want to be a luxury brand these days? Better get in line. Just like every automaker has felt the need to dive head-first into the crossover pool, so goes the desire to push the features needle into the premium red-zone regardless of how affordable a vehicle's starting price might be. Bravely into this murky environment goes the 2017 Lincoln MKZ mid-size sedan, its moxie reinforced by both a redesign and an attitude adjustment under the hood aimed at grabbing the attention at previously-indifferent high end shoppers.
Lincoln has been dinged more than most car companies when it comes to doing battle with mainstream models masquerading as luxury options. The reason? Parent-company Ford's insistence on marketing well-equipped, platform-sharing sedans and SUVs at prices that undercut its own premium partner.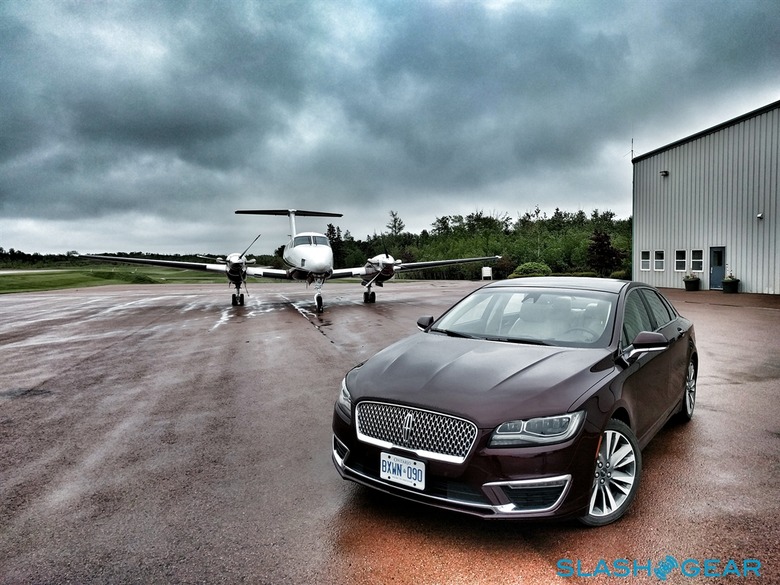 Fortunately, the 2017 Lincoln MKZ manages to distance itself even further than the previous-generation car when it comes to offering customers something they won't be able to find in a Blue Oval showroom. It starts with a conscious decision to back away from the flowing waves of chrome that previously defined Lincoln's corporate front fascia in favor of mesh arrangement first seen on the Continental full-size sedan that's slated to arrive later this year. It's really hard to see any shared lines with the Fusion with whom the MKZ shares its chassis, and in fact, even in silhouette there's nary a Ford curve to be found on the car.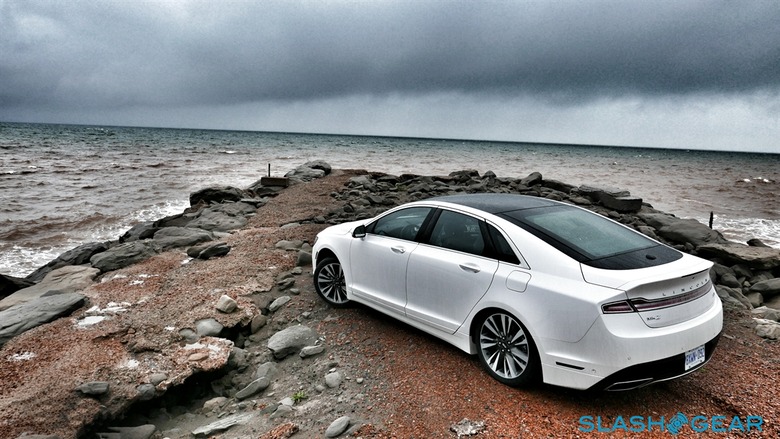 I know what you're thinking: haven't I seen this schnoz somewhere before? The answer is yes, as the Lincoln MKZ's refreshed styling evokes more than a few other brands plying the luxury landscape (most prominently Volvo and Jaguar). Still, before crying 'foul' it's important to remember that the MKZ distills current design trends that have influenced a broad spectrum of brands, which is not an uncommon occurrence in an increasingly crowded marketplace (see: Nissan Titan XD / Ford F-150, or almost any mid-size crossover).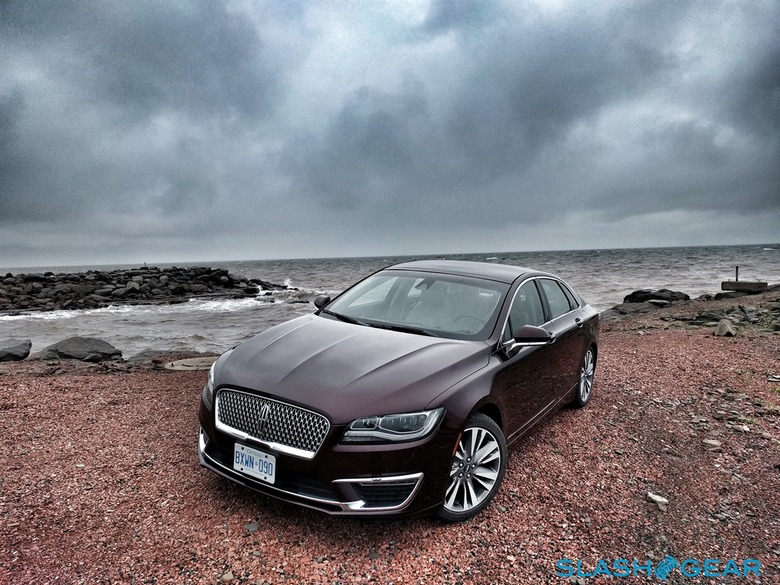 Lincoln has also pushed the quality of its interior materials – and the layout of its controls and dashboard – in a distinctly non-Ford direction. SYNC 3 makes its infotainment debut for the brand in the MKZ, and the result is a more simple interface for accessing navigation, media, and vehicle settings. Those who hate having to dig through touchscreen menus simply to turn on the heated seats, heated steering wheel, or climate controls will be happy to find dials, knobs, and buttons dedicated to the most commonly-used functions sitting right underneath the car's LCD screen.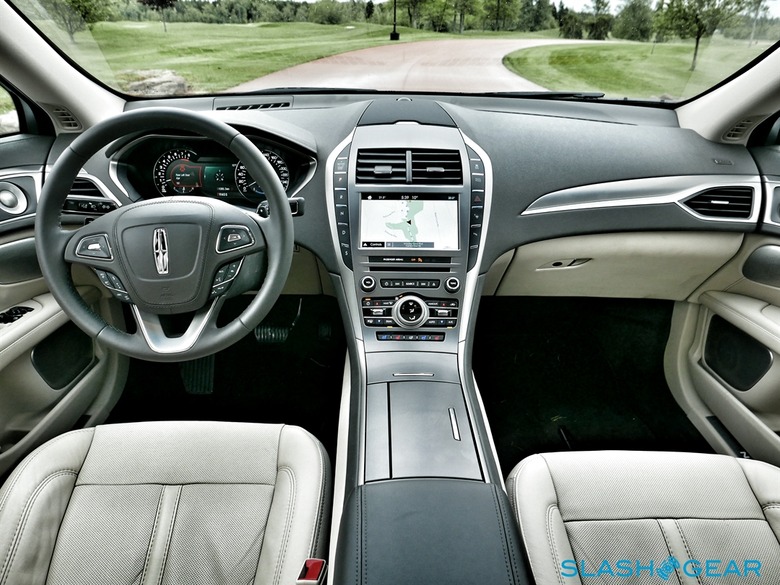 While I was pleased to note that Lincoln has stepped up the trim design in the new MKZ, I wasn't as chuffed with a few inconsistencies in the finish on the doors and dash – a state of affairs I'm willing to attribute to the early-production character of the test cars I drove, as I have yet to encounter similar problems on other Lincoln vehicles.
As I alluded to earlier, the engine compartment of the 2017 Lincoln MKZ contains a mix of 'status quo' and 'wow!' The latter reaction comes from the news that the sedan will be offered with a 3.0-liter twin-turbo V6 pegged at 400 horsepower and 400 lb-ft of torque, output that will be managed by a standard all-wheel drive system (with available torque-vectoring). It's a huge statement from Lincoln to offer this level of performance after so many years of ceding the sporty sedan market to the competition, and it's even more interesting to note that as of now, there are no plans to use this drivetrain in a Ford product. Of course, the MKC crossover was also introduced with a 'unique to Lincoln' 2.3-liter EcoBoost turbocharged engine that eventually found its way outside the brand's stables, but I will point out that the 3.0 TT in the MKZ isn't being marketed under the EcoBoost nomenclature, and perhaps stands a better chance at remaining an exclusive.
Lamentably, Lincoln was unable to provide me with any seat time in the twin-turbo version of the MKZ for the very good reason that none have been built yet – it's slated for delivery in the fall of this year. This meant that my driving impressions were limited to the 2.0-liter turbocharged four-cylinder model (the 'base' car) and the MKZ Hybrid.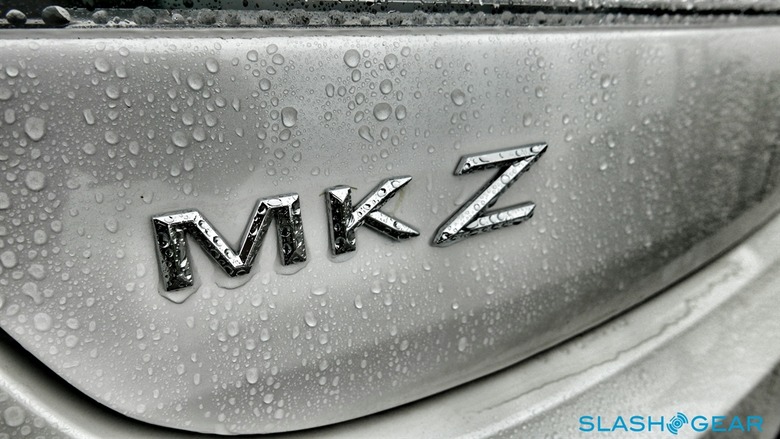 Don't get me wrong: the 245 horsepower and 275 lb-ft of torque produced by the gas-only Lincoln MKZ are certainly enough to be competitive in the mid-size luxury segment, at least at the entry-level. While acceleration is tuned more for the 'quiet luxury' customer that Lincoln is trying to attract with the sedan (as is the comfortable, and competent suspension system outfitted to the car), most drivers won't have any complaints behind the wheel of the MKZ 2.0 in daily driving.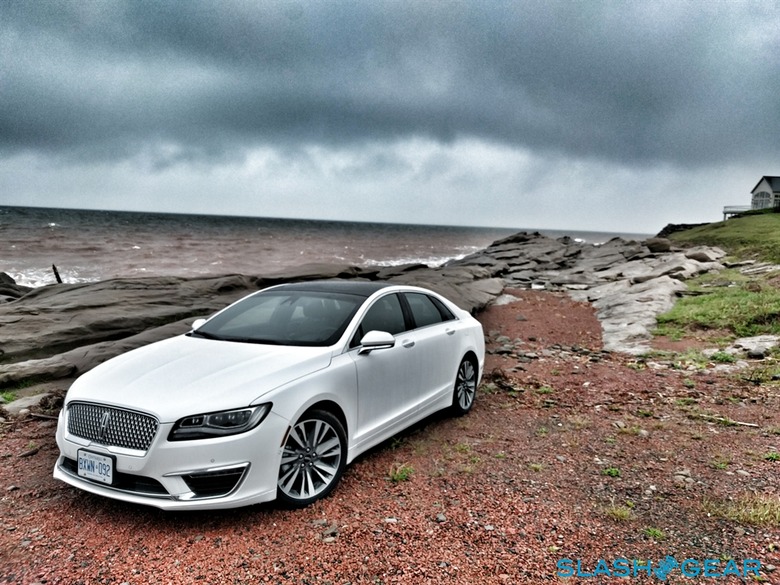 The Lincoln MKZ Hybrid is a bit of a different story, as its 188 horsepower and somewhat noisy continuously-variable automatic transmission (replacing the six-speed autobox standard will all other MKZ editions) are a little outside the expectations in the mid-size luxury segment. While it might be the least engaging member of the MKZ family, there's no questioning its ability to pinch pennies at the fuel pump: look for 40-mpg in combined driving, which is an outstanding figure. It also doesn't hurt that the MKZ Hybrid is priced identically to the turbo four as you advance through the various trim and options packages, which means you don't have to shell out more cash simply to save on fuel.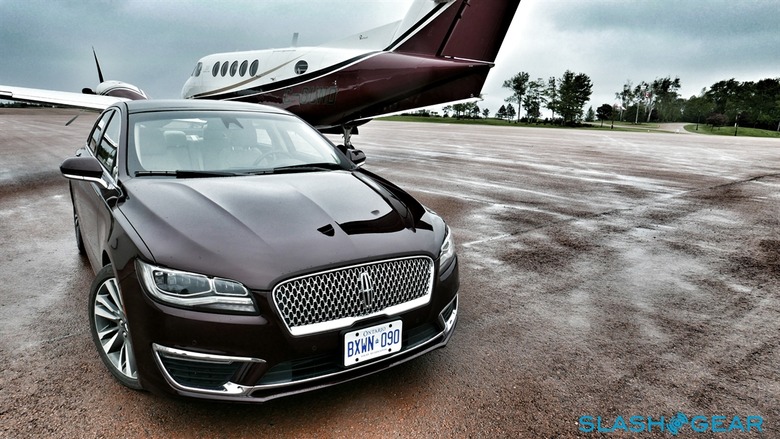 Two days of driving the 2017 Lincoln MKZ revealed it to be a quiet, composed, and comfortable car packed with advanced safety gear and high end features (including massaging seats so tireless in their task that I was worried I'd have to take out a restraining order). Key for Lincoln, however, is how to get people to care about the MKZ when so many other vehicles – ranging from the Nissan Maxima to the Lexus ES to the Infiniti Q50 – are reading from the same playbook.
Have we reached some type of luxury singularity, as predicted by an Alcantara-clad Kurzweil, where from this point on it will become harder and harder to distinguish one brand from the next based on content alone? It's entirely possible, and that puts companies like Lincoln in tough to convince potential buyers to pay a little bit extra for a car that their neighbor might not recognize as a premium model- even one as competent as the 2017 Lincoln MKZ.