2017 LG Gram notebooks get a boost to battery life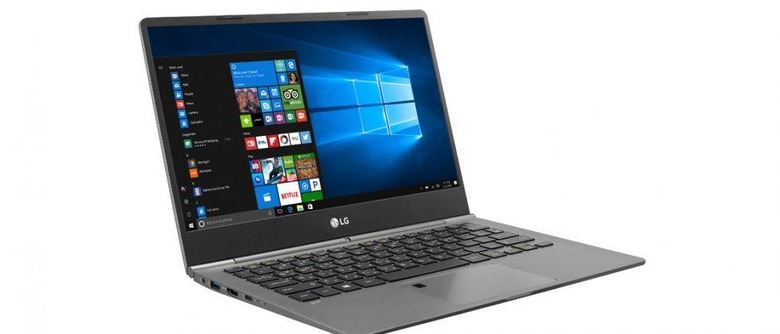 LG has a new series of Gram notebooks for 2017, and it's launching these six different models with two key areas of focus: weight and battery life. As the name would suggest, LG Gram notebooks are designed to be lightweight, with every entry in the family coming in at just over two pounds. You might think that a slim and lightweight form factor wouldn't necessarily go well with long battery life, but LG seems to have found a compromise it's happy with in the new LG Grams.
For instance, in the LG Gram 13Z970 – which comes in 13.3-inch touchscreen and non-touchscreen models – LG has included a 60Wh battery that should last for 17.5 hours in the standard model and 15 hours in the touch model. With a Core i5-7200U and 8GB of RAM, we're firmly in ultrabook territory, though the 256GB of SSD storage may leave something to be desired. As far as 13Z970 pricing goes, you're looking at $999.99 for the non-touch model and $1,099.99 for the touchscreen one.
The LG Gram 14Z970 ships with two different 14-inch models as well. One features an Intel Core i5-7200U, 8GB of RAM, and 256GB of storage for $1,199.00, while the second swaps out the Core i5 in favor of a Core i7-7500U and doubles the amount of on board storage for $1,499.00. In both cases, you can look forward to the inclusion of a touch screen and a 60Wh battery that should last 14.5 hours on a full charge.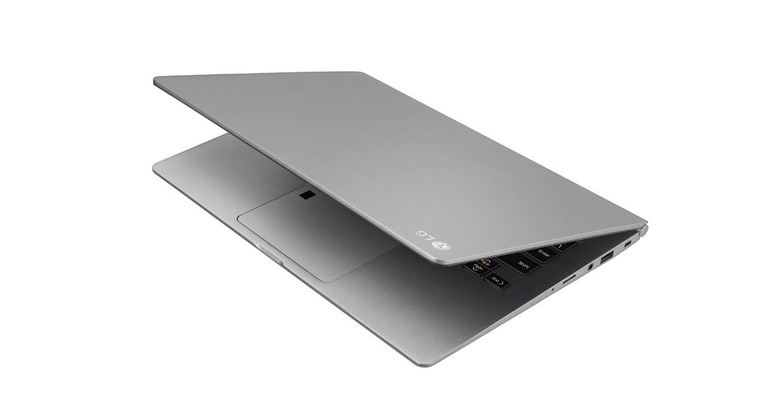 Finally, we come to the LG Gram 15Z970, which again offers two different models, though here the displays are 15.6-inches. The less expensive model comes with the same hardware setup as the Core i5 14-inch model (including a 60Wh hour battery that should last 15.2 hours), only here you're not getting a touchscreen. Like its 14-inch brother, the cost for this comes in at $1,199.
The other 15.6-inch model does come with a touchscreen, on the other hand, and features a Core i7-7500U, 8GB of RAM, a 512GB SSD, and a 60Wh battery that's said to last 12.5 hours. This model is the most expensive of the bunch, with an asking price of $1,699.00. The 15.6-inch models also have the distinction of being the heaviest, weighing 2.4 pounds each – for comparison, the 14-inch models weigh 2.14 pounds, while the 13.3-inch models are a mere 2.07 pounds.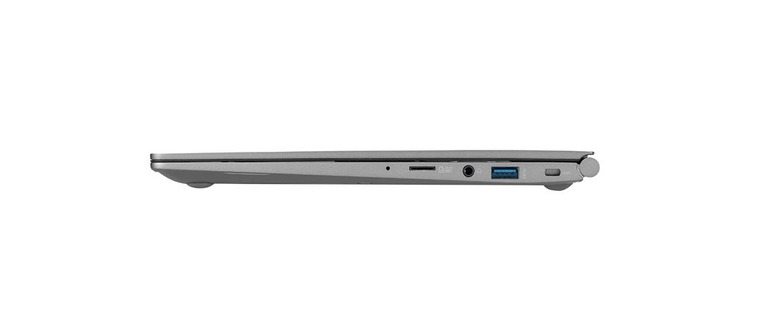 While those are some fairly impressive battery life times, it's important to remember that you mileage will almost certainly vary. Still, being able to look forward to roughly 10 to 12 hours of battery life in a notebook as lightweight as the LG Gram is a good thing indeed, though the cost of some models might be too prohibitive for some.
These new LG Gram notebooks are available today from LG's online store. There's only one standard color available for all models – dark silver – though LG is offering limited quantities of some models in what it calls "sleek gloss white." If you're interesting in picking one up – and don't have much of a need for the convertible or detachable notebooks currently flooding the market – have a look at the source link below.
SOURCE: LG