2017 Ford F-Series Super Duty has up to seven cameras for ultimate towing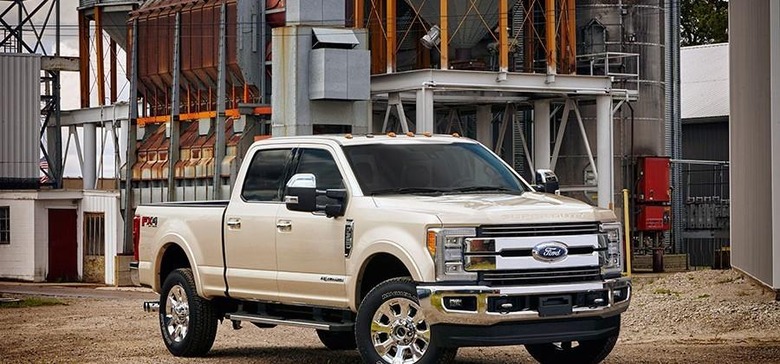 Ford has unveiled the 2017 F-Series Super duty truck that is aimed at people needing a truck that can tow lots of weight and look good doing it. Like the F-150, the Super Duty series benefits from an aluminum body to help reduce weight and improve fuel efficiency and performance of the truck. While the body of the truck is aluminum, the frame is made of 95% high strength steel.
That use of high strength steel makes the fully boxed frame up to 24 times stiffer than the previous generation of the truck. That gives the 2017 Super Duty the most towing and hauling capacity ever offered in the segment. Ford also fits 4WD versions with heavier duty driveline, axels, and towing hardware than ever.
The use of aluminum in the body of the truck reduces the weight of the truck by up to 350 pounds. The truck has LED lighting and as many as seven cameras to help drivers see more angles and monitor conditions around the truck and to help reduce blind spots while towing a trailer. Adaptive steering makes the truck easy to handle at all speeds.
Drivers can get blind spot information system that monitors the length of the trailer. Lane departure warnings let you know if you stray out of your lane with a vibrating steering wheel. Adaptive cruise control and collision warning with brake support help avoid collisions. The truck has quad-beam LED headlamps and taillamps. Power options include a 6.7L Power Stroke V8 diesel, 6.8L V10 gas engine, and a 6.2L V8 gas engine. Ford doesn't offer actual towing and hauling numbers at this time.