2017 Ford Escape First Drive - Turbocharging Evolution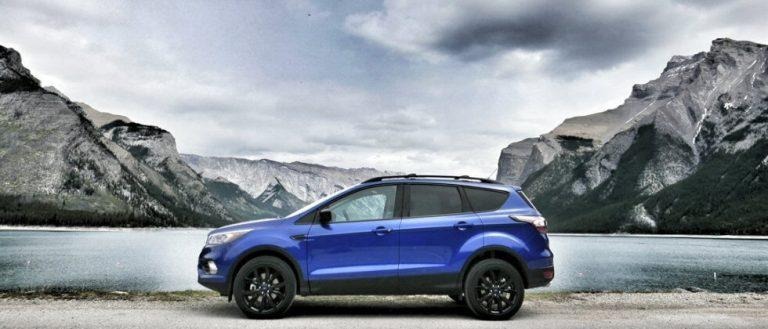 When the Ford Escape first hit the scene in 2001 it was an instant success, helping to launch a compact SUV segment that was still in its infancy. Flash forward a decade and a half later and the pond is increasingly crowded with an ichthyologist's nightmare of competing crossovers and sport-utility vehicles, each trying to snatch family buyers out of each other's jaws in a feeding frenzy that would terrify even the staunchest piranha.
There must be a few evolutionary biologists lurking amongst the Blue Oval's engineering team, because the same concept that brought the fishes out of the sea and gave them legs has been steadily employed by Ford's people mover program. Evolution gave the ocean's most slippery citizens the genetic urge to expand their talents and better compete for survival in a changing world millions of years ago. This same concept is what the automaker has had to master with the 2017 Ford Escape in order to keep surfing the rising wave of interest in small SUVs.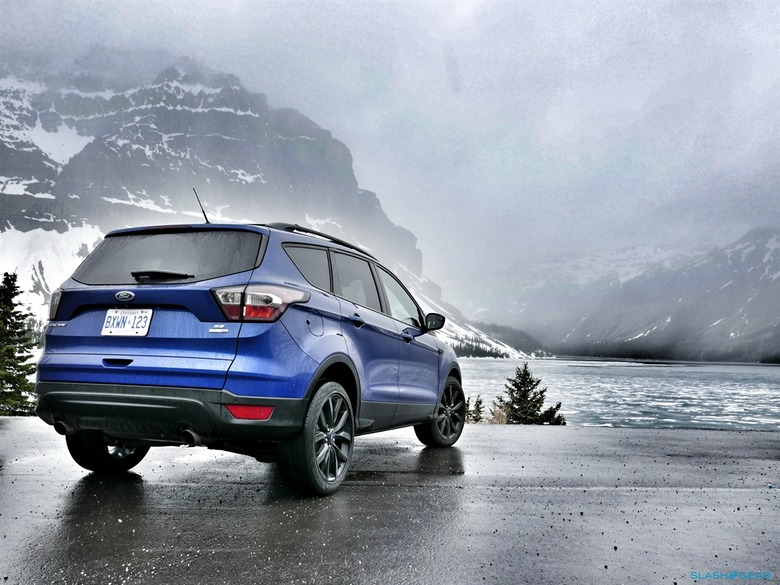 A good way to keep ahead of the competition is to simply out-run them, and the redesigned Ford Escape continues to demonstrate a willingness to school rivals in a straight line thanks to a pair of fresh EcoBoost turbo motors in the line-up. Slotting in at the top of the Escape's options sheet is a revised version of its 2.0-liter, four-cylinder turbo that now pushes out 245 horsepower and 275 lb-ft of torque, with that second number making it the class-leader when it comes to twist. This certainly stands out amongst performance-seeking shoppers when examining also-popular SUVs like the Toyota RAV4 and Honda CR-V that make do with a single, naturally-aspirated four-cylinder mill pushing out 100 lb-ft less torque.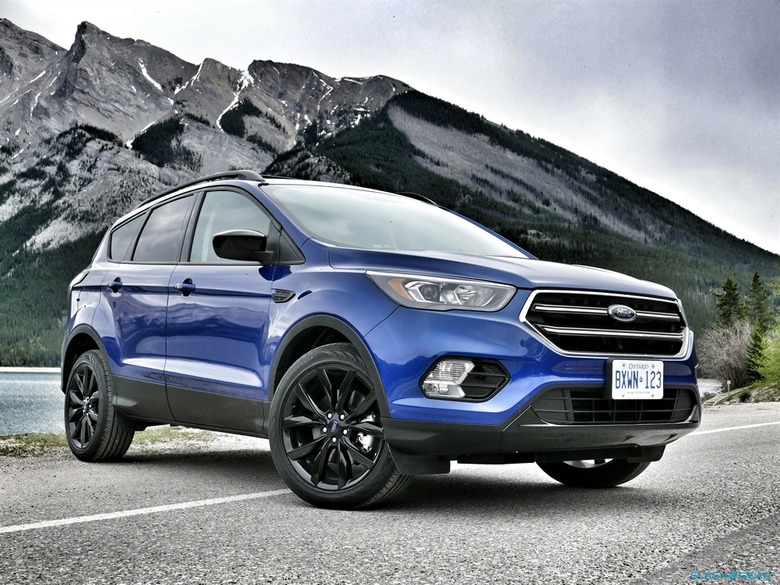 The next-step-down for the 2017 Ford Escape also happens to be turbocharged, and is a new entry for the current model year. The 1.5-liter EcoBoost four-cylinder unit is more modest than its bigger brother, posting 179 horses and 179 lb-ft of twist, but this still makes Ford's mid-tier option – perched between the 2.0-liter EcoBoost and the carry-over 2.5-liter entry-level motor – roughly the equivalent of the sole choice available from its Toyota and Honda peers. It also provides a clean sheet approach for Ford after a series of recalls and other issues with the 1.6-liter EcoBoost motor it replaces.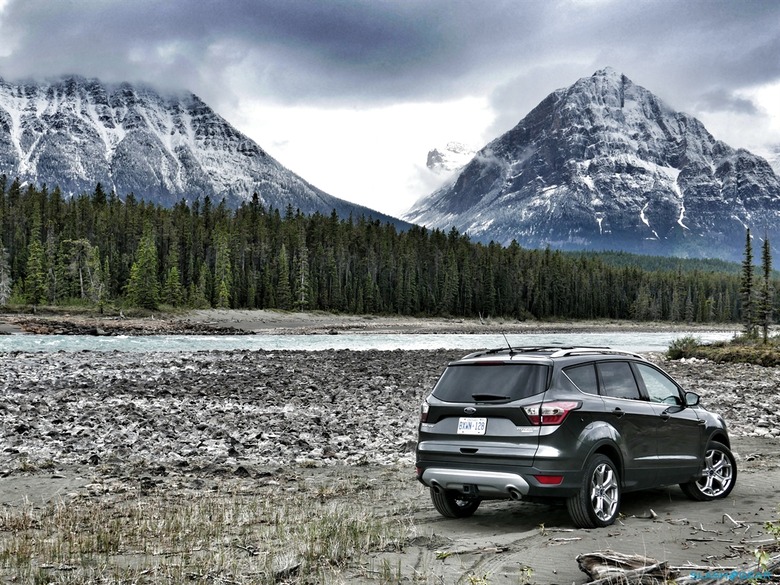 I had the chance to sample the efforts of both of Ford engine designs on the lung-bursting climb that is the Trans-Canada highway running up from Calgary, Alberta, through the Rocky Mountain passes that lead past glaciers, ice fields, and rockslides to the town of Jasper. It's the kind of road where they hand you a satellite phone 'just in case,' because Mother Nature herself has dictated that you won't be texting or tweeting your way out of a bad situation should the unpredictable come to pass.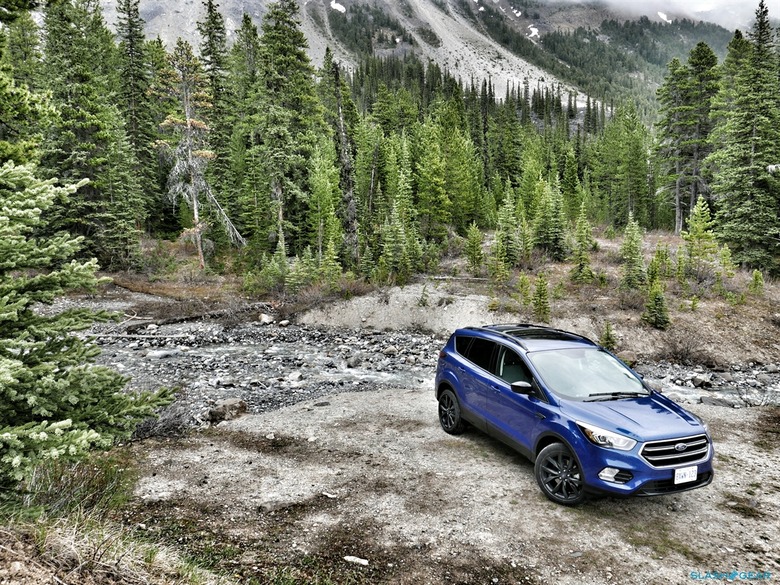 Although my driving partner and I encountered our fair share of adventures during our two days with the vehicle – including an off-road incident involving a fellow traveler that taught us you can't use a sat phone to dial 911 – nothing untoward occurred behind the wheel of the Ford Escape. The 1.5-liter put in a commendable performance as the altitude increased, and although a lack of up-hill passing power injected a need for careful planning into any overtaking maneuver it proved itself to be a perfectly serviceable commuter option.
The 2.0-liter suffered from no such shyness with the pedal to the floor, and I enjoyed tapping into its torque reserves as I sling-shotted around the mining trucks and lesser SUVs that dotted the ribbon of asphalt that wound its way through some of the most exceptional scenery I've ever had the pleasure to witness. A six-speed automatic remains the only gearbox available with either motor, and I made regular use of the vehicle's paddle shifters when holding gears down long declines.
Each vehicle I drove also came with the Ford Escape's optional all-wheel drive system. Lest you think that this light-duty design is suitable only for rain-slick roads or snow-covered landscapes, I can assure you that it held its own when we traipsed off the beaten path on more than one occasion in search of increasingly-wild photo opportunities.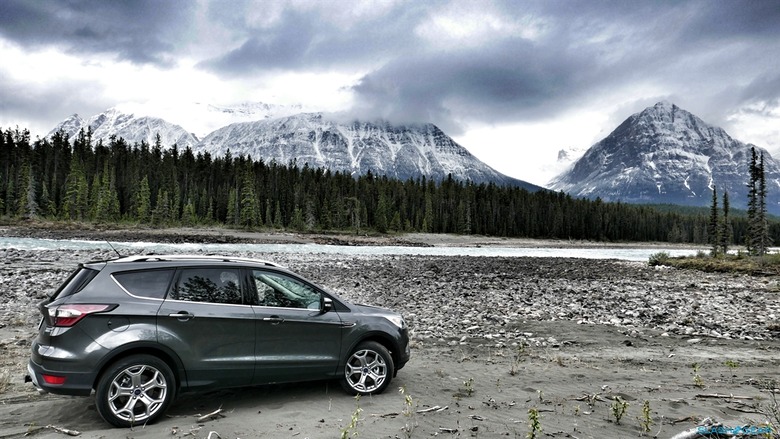 The 2017 Ford Escape has seen host of styling tweaks inside and out, and while the vehicle's front fascia and back bumper come across as a bit more butch than they did the year before, behind the new angles you'll still be able to spot the compact SUV's familiar DNA. Open the driver's door and the real story is the introduction of the SYNC 3 infotainment system, now available on most versions of the Escape.
It took some time, but the simpler graphics and streamlined menu systems grew on me during the course of the trip, and it's so unlike the less-popular version of SYNC that was previously offered with the vehicle that it comes across as a clean break. Ford has paired SYNC 3 with the FordPass suite of app-enabled features that offers control over various vehicle functions – such as scheduled remote starts and vehicle tracking – using a mobile device.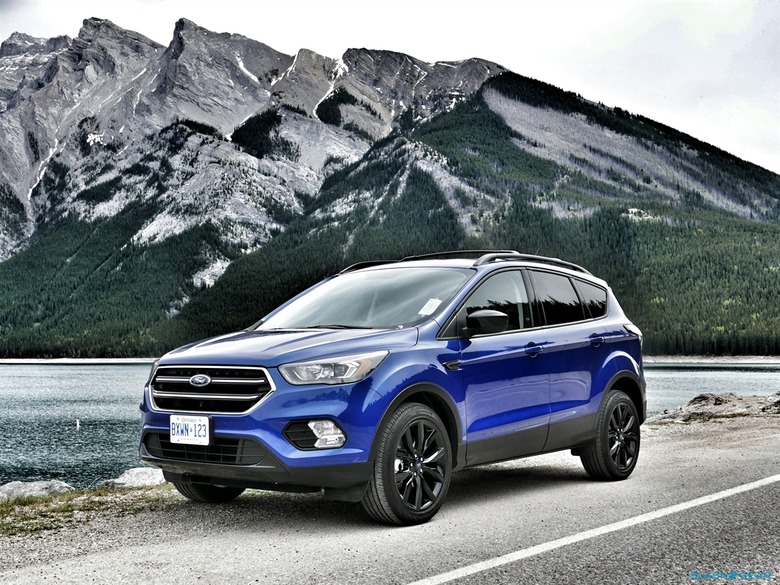 Also important when considering the tech improvements available in the 2017 Escape is the bounty of active safety equipment that is now available with the SUV. I'm always happy when a manufacturer is able to leverage the fruits of its R&D across not just high-end luxury models but also more affordable fare like the Ford Escape, which now delivers features like adaptive cruise control, a driver attentiveness monitor, lane keeping assistance and a lane departure warning system, and forward collision alert.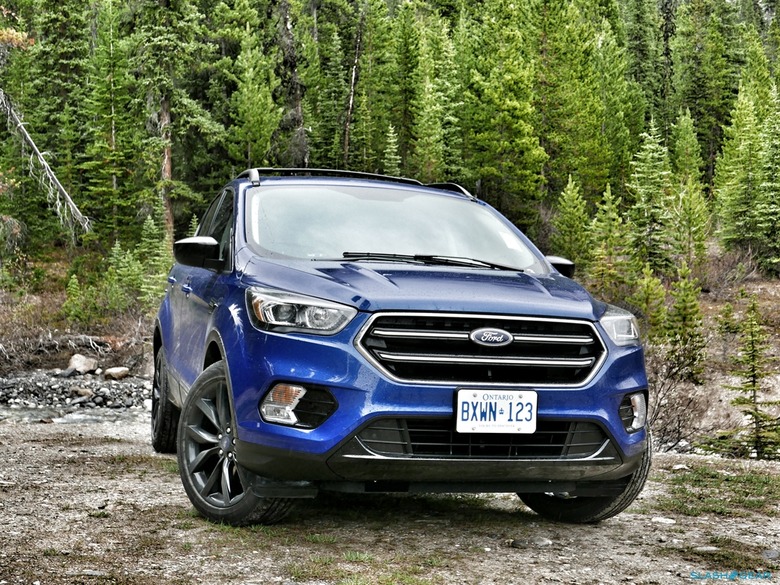 Whenever a creature's changing environment calls on it to evolve, it doesn't leave behind any characteristics or capabilities that have served it well – rather, it sharpens what works and adds what was missing in a bid to survive. The 2017 Ford Escape is still just as roomy inside, as pleasant to drive, and as affordable as ever before (with a starting MSRP of $23,600) – it just also happens to be quicker, smarter, and safer, too. Darwin would be proud.