Remember Gerry Wood Dodge? This is the dealer that purchased 99% of the Viper production run back in 2017. The cool thing about that was that by purchasing almost every 2017 Viper, the dealership was able to order them in some rare color combinations to ensure that drivers didn't have to worry about a well to do neighbor having the same car.
One of the rare colors that the deal purchased was called P99 Custom Color, and it was only used on two cars in 2017. One look at the color and you will call it metallic pink like the rest of us. It's actually a cool color and this particular car can be yours.
It has made its way back to Gerry Wood dodge where it is for sale with only 2,162 miles on the clock. The dealer is asking $155,800 for the car and the photos make it look as if the car is still brand new. It has a fresh service and is ready to roll into someone collection.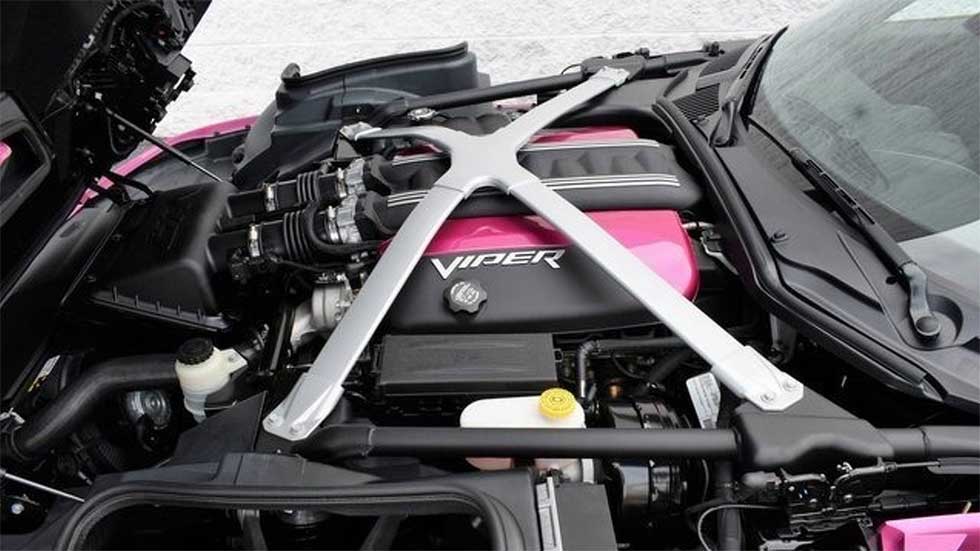 The real question is whether the pink color hurts or helps the sell of the car. I don't think most buyers would search specifically for a pink Viper, but man it's cool and rare.
The thing that surprises most about the car is in the shot of the gauges you can see it has about 3/4 of a tank of fuel. However, the distance to empty shows only 120 miles. You don't buy a Viper for fuel economy, but that would suggest a range of less than 200 miles on a tank of fuel.
SOURCE: Motor1