2017 Chevrolet Cruze Hatchback First Drive - Smart-driving SUV Alternative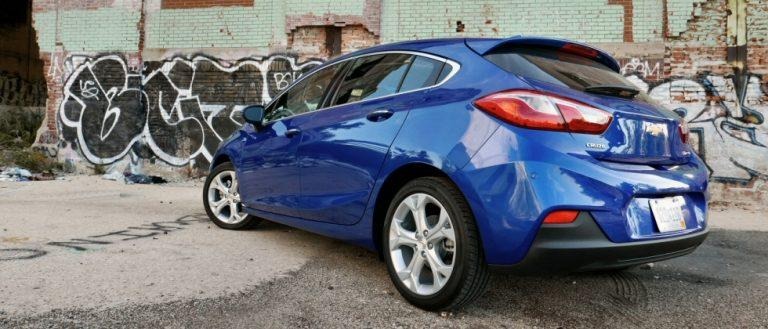 In nature, single celled organisms divide themselves in two as an integral part of their reproductive strategy. At the blackjack table, you double-down on a good hand. In the automotive industry, if you've got a successful platform in the stable it only makes sense to maximize your return in terms of appealing to as many different groups of buyers as possible. So it goes with the 2017 Chevrolet Cruze hatchback, the all-new five-door version of the Bowtie brand's recently-redesigned compact sedan.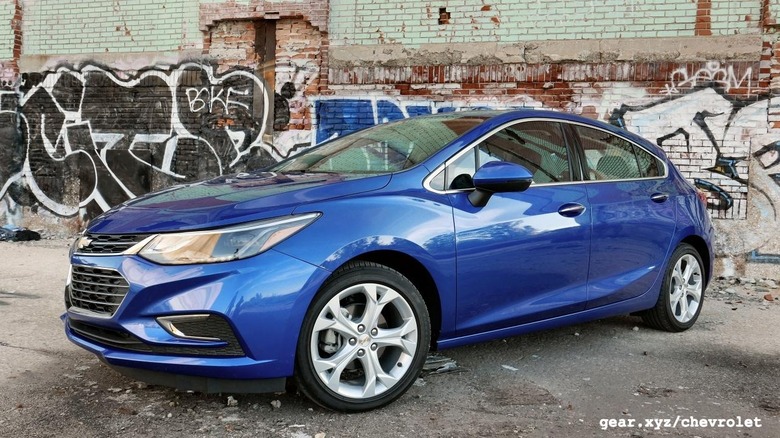 I know what you're thinking – aren't hatchbacks losing ground to crossovers in the battle for the hearts and minds of families seeking a versatile daily driver? Chevrolet already offers a strong mix of SUVs aimed at young families and couples, including the (small) Trax and (bigger) Equinox, but just because 'utes are stealing the spotlight it doesn't mean there's no space in the showroom for a practical variant of the very popular Cruze. In fact, even if overall volume might be low Chevrolet has identified hatchbacks as a potential profit center given that almost a third of the 350,000 cargo-friendly models sold each year in the United States sell for more than $25,000.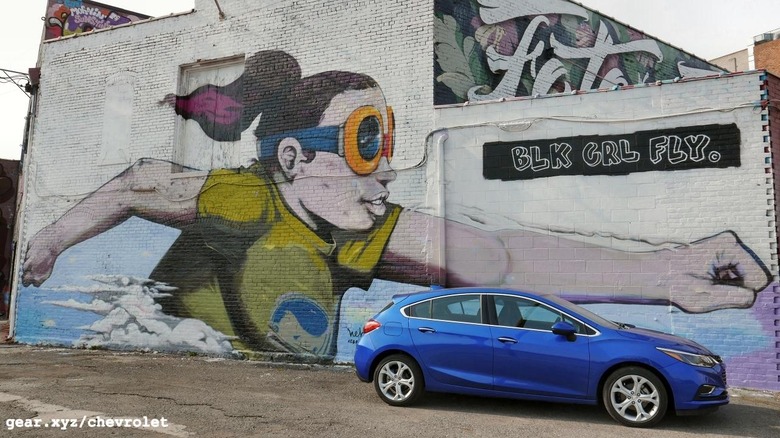 It certainly helps the 2017 Chevrolet Cruze hatchback's chances for success that it's built on the bones of the excellent sedan model. In fact, mechanically you won't find any changes between the two cars, which each share the same 1.4-liter four-cylinder turbo engine that's rated at 153 horses and 177 lb-ft of torque (with the option of either a six-speed manual or six-speed automatic gearbox). Like its four-door sibling, the Cruze hatchback's acceleration is healthy, if not brisk, easily keeping up with the flow of traffic and producing an exhaust note that's markedly more pleasing than several other turbo compact cars in its class.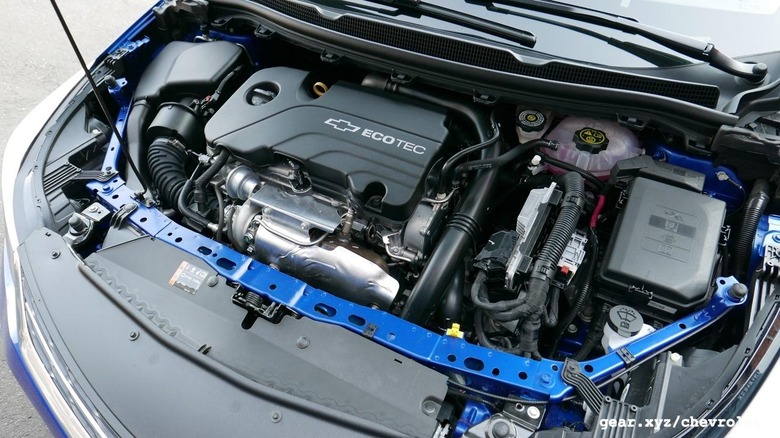 Although lower than the most frugal version of the Cruze sedan, fuel economy for the hatchback also receives high marks, with a 29-mpg city / 38-mpg highway rating available on auto-equipped versions of the car (and barely any penalty for selecting the shift-it-yourself option). If you're a disgruntled Volkswagen TDI owner with a penchant for miles per gallon, however, you'll be even more interested in what's coming next year for the five-door Cruze: a new turbodiesel engine that will not only add a nine-speed automatic gearbox to the order sheet, but also retain the six-speed manual option, which is a big difference when compared to past versions of the diesel Cruze. The car's 1.6-liter turbodiesel mill is lifted from the Equinox (which will also go on sale in diesel form as a 2018 model), and is projected to push well past the 45-mpg mark in highway driving.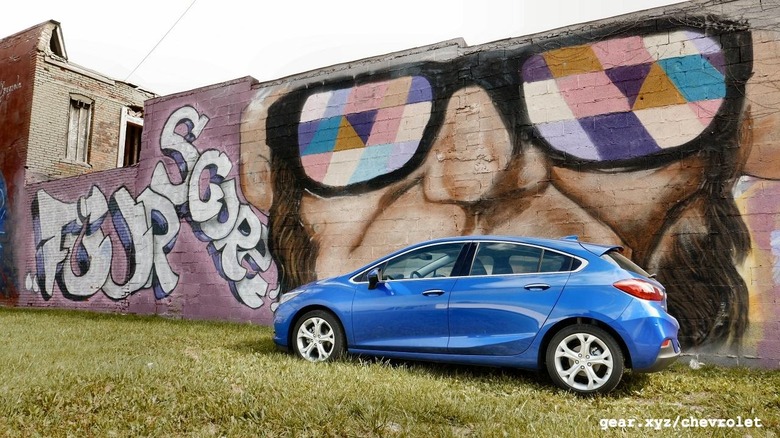 Check our First Drive of the 2016 Chevrolet Cruze sedan here.
We had the chance to spend a fair amount of time behind the wheel of the current-generation Cruze when it was first released earlier this year, and it's safe to say that on the road, you'll find little difference between the sedan and the hatchback in terms of driving character. Wheelbase is exactly the same, suspension tuning has been adjusted only slightly, and although there's a lack of any real performance models in the line-up (the RS is mostly an appearance package), you can order a number of factory-built go-fast bits right from Chevrolet if you'd like to spice things up a little.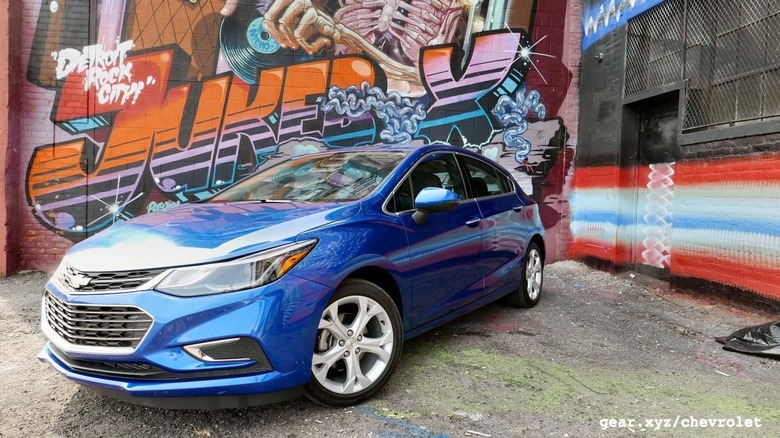 That being said, I think it's fair to say that most Chevrolet Cruze hatchback buyers are going to be more interested in comfortable commuting than turning in hot laps, in which case the compact car delivers. As I mentioned earlier, hatchback buyers trend towards spending more on their rides at ordering time, which means the top-tier LT and Premier models in the Cruze portfolio are the only ones available with the hatch. LT brings with it LED running lights, cruise control, the availability of heated seats, a push-button starter, and access to the RS package. The Premier adds a leather seats, a heated steering wheel (which shows just how plush small, affordable cars have become), 17-inch rims in place of the LT's 16-inch rollers, and a suspension system that's been upgraded at the rear for a smoother ride (plus the availability of navigation). Safety is also big with the Cruze: you'll find features such as lane departure warning and intervention, automatic forward braking, and a blind spot monitoring system.
With all of that carried over from the Cruze sedan, it's finally time to talk about what's new – specifically, the extended cargo space offered by the Chevrolet's hatchback design. With a full load of passengers (and only a modest slope in the roofline affecting headroom in the second row), the Cruze hatchback can haul just under 23 cubic feet of gear, which is on par with what you'd normally find in a full-size sedan. Fold the back seat forward and you'll find 47.2 cubic feet of total carrying space. This figure is about five cubic feet below the class-leading Volkswagen Golf, but it beats out the Ford Focus and matches the Mazda Mazda3, keeping it competitive in its class. It's also worth noting that while the Cruze hatchback offers half a cubic foot less interior hauling capacity as compared to the subcompact Chevrolet Sonic hatch, the latter's design asks you to stack items vertically rather than spread them out (as you would with grocery bags, for example).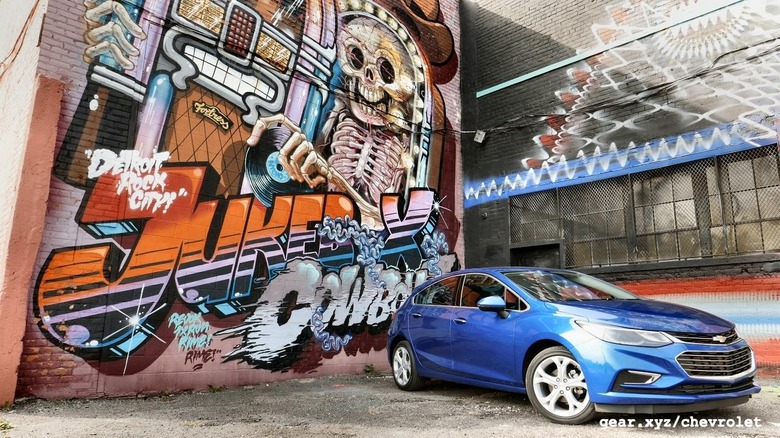 Do you want one? It's not that complex of a question, really. If you've been intrigued by the stylish, affordable, and efficient Cruze sedan but needed a heap more trunk space, then this is your car. It's also the right choice for anyone wanting to stay on budget but still craving the premium gear you'd normally find in a bigger vehicle. The Chevrolet Cruze hatchback is one of the most comfortable and practical haulers out there that doesn't ride 8 inches above the ground and that won't give you fits when it's time to park – and for a certain percentage of SUV-averse families, that's going to make it an appealing choice.