2016 Chevrolet Cruze First Drive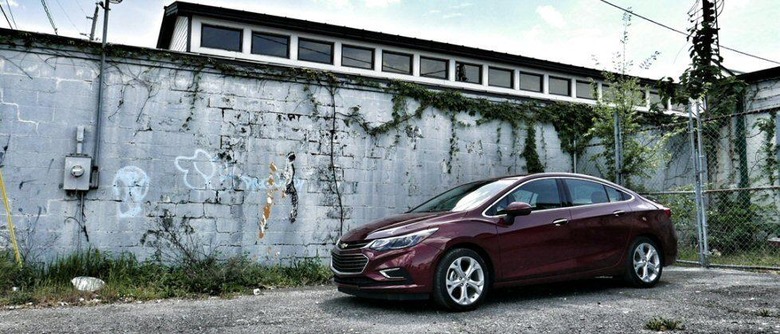 Automakers of the world underestimate the engineering acumen of General Motors at their own peril. After decades of less-than-stellar entry-level sedans wearing the Chevy badge, GM got serious about the compact segment in 2011 when it brought the Chevrolet Cruze to dealerships across America. Finally, here was an affordable Bowtie-wearing commuter that didn't just look good, but offered a driving experience on par with the Japanese rivals that had dominated small car sales for so many years.
For 2016, Chevrolet has upped the ante – but not how you might expect. You see, the shining truth of the compact car business is that while flashy performance and dramatic styling might look good on TV ads and get enthusiasts all hot and bothered, it's comfort, cost, and features that move metal off the showroom floor. The 2016 Chevrolet Cruze takes what the car already did so well and refines it to the point where it's hard to argue that it hasn't elbowed its way into the top five options for budget-conscious buyers.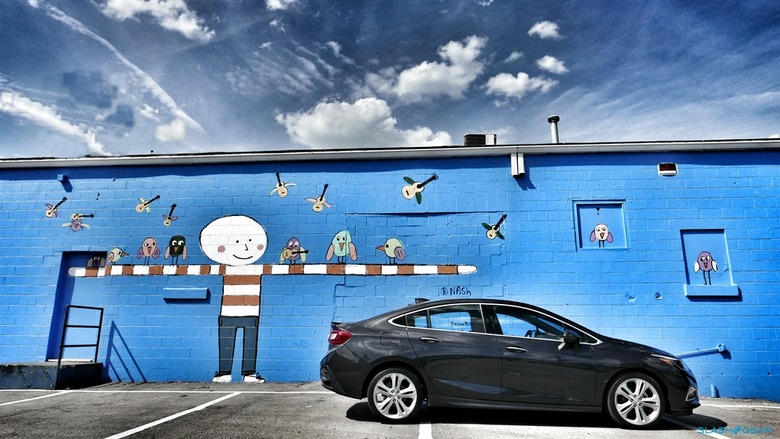 The all-new Cruze makes a noticeably more modern visual impression, and while on paper it clocks in larger than the model it replaces you'd be hard pressed to point out exactly how and where the sedan has grown. Chevrolet has disguised the almost three extra inches of length by dropping the car's roofline and pinched the car's cheeks and hips, drawing them back along its frame and presenting a profile that's more sprinter than body builder. LED running lights are available with higher trim levels, which work to create a classier visage that complements the Cruze's eye-catching styling.
The Cruze's longer-limbed status hasn't translated into any extra bulk. It's all lean muscle for the sedan, which weighs a couple hundred pounds less than its predecessor (depending on how it's configured) – a feat that was achieved by taking mass out of both the chassis and the drivetrain for 2016.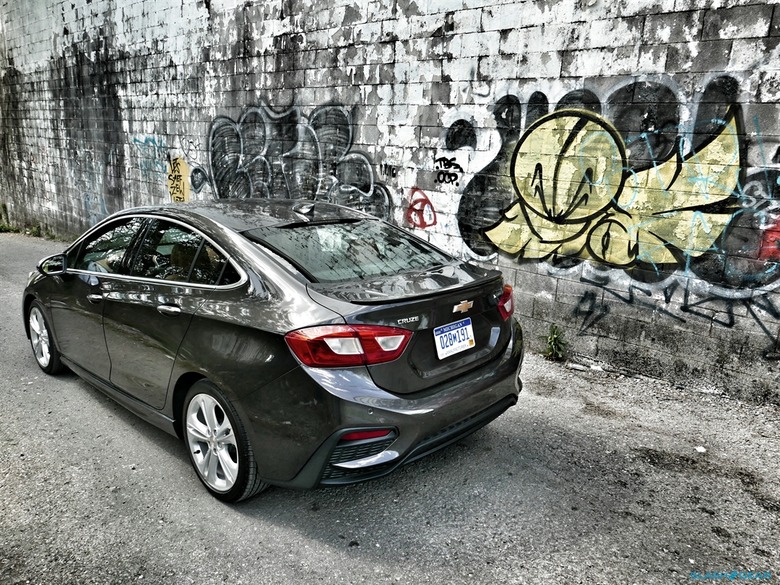 Of course, extending the wheelbase on the Chevrolet Cruze has also benefited anyone who finds themselves riding in its rear seat. In addition to the extra inches that are now available for stretching out legs, the Cruze's cabin feels airier than before, and has also been given an upgrade when it comes to trim and style.
There's still a fair amount of plastic on the door cards and dash panel – even on the new Premier range-topper – but it's well in keeping with what you'll find inside other comparable compacts like the Toyota Corolla and the Honda Civic, and the leather that's available on pricier models edges the Cruze past the Ford Focus when it comes to interior refinement.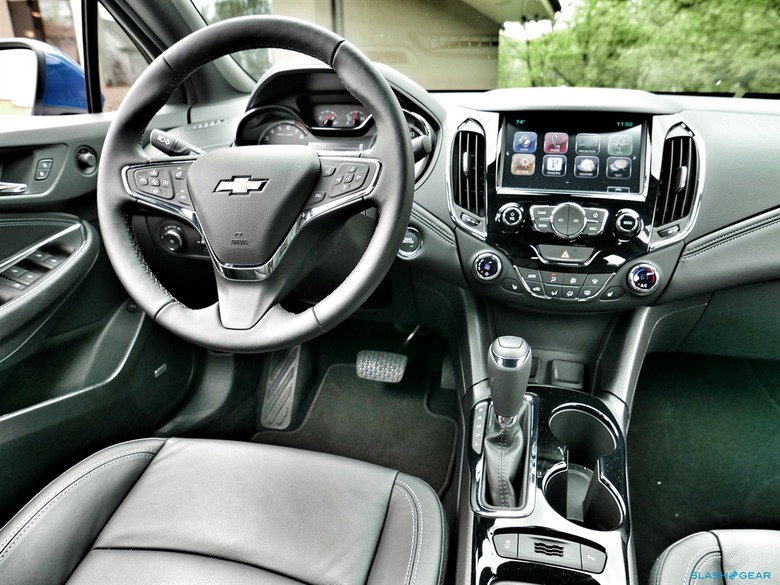 Chevrolet's affordable offering also pulls ahead in the features department. The Cruze is the only car in its class to offer a 4G LTE Wi-Fi hotspot as standard equipment, regardless of how much you pay for the vehicle. You also get Android Auto and Apple CarPlay capability with the latest version of Chevrolet MyLink infotainment system, and while I'm not sold on the benefits of either – the implementation of the Android system in particular falls far short of what I'd like in terms of functionality – it's a sign that Chevy is thinking hard about in-car connectivity.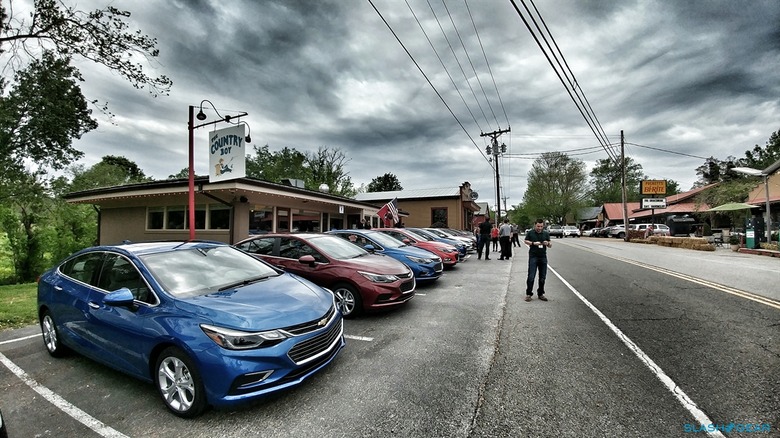 Moving past the potential to stream Netflix to the backseat, the Cruze also leads the way when it comes to active safety equipment. Take a deep breath: the order sheet for the Chevrolet includes a blind spot monitoring system, lane keeping assistance, lane departure warning, and a forward collision warning system, and automatic high beam headlights, all available via options packages.
Features like this are only haphazardly available from the compact competition, and GM's insistence on democratizing its high tech safety gear and making it available even on inexpensive models like the Cruze is an example more automakers should follow.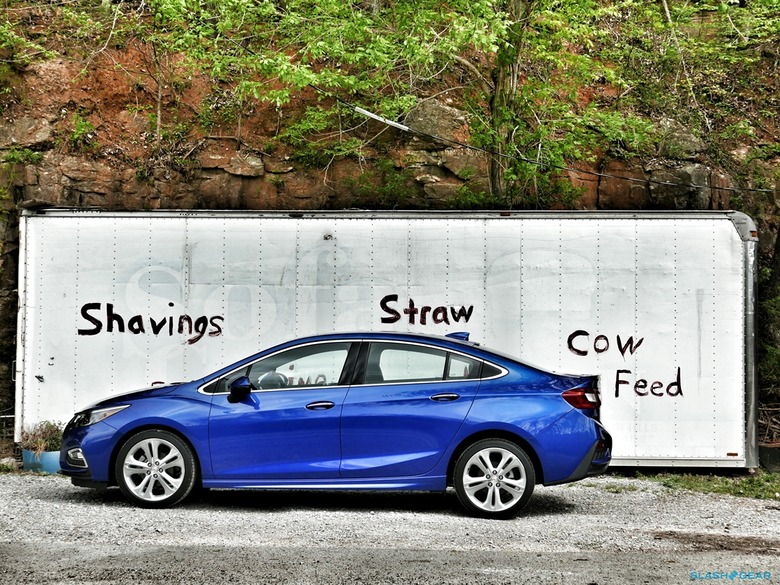 While the features list for the 2016 Chevrolet Cruze might have expanded, under the hood the sedan has simplified its offerings. The 1.8-liter, four-cylinder engine that's been available for the past five years of Cruze production has been struck from the program, and in its places is a revamped 1.4-liter turbocharged four-pot that was once optional, but is now included free of charge on every edition of the car.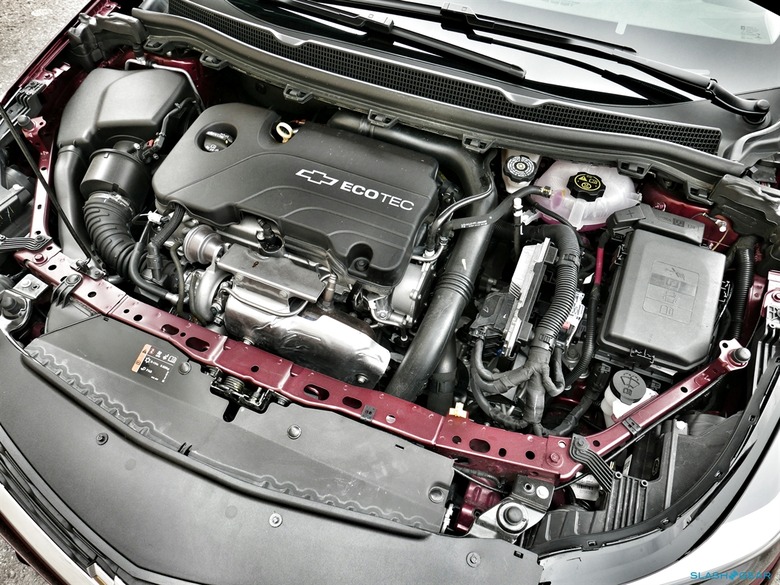 Pay close attention here: Chevrolet has made its most mightiest and most efficient engine the only one available with the Cruze, in a market where accessing any other brand's turbo mill or high-efficiency drivetrain means paying more money.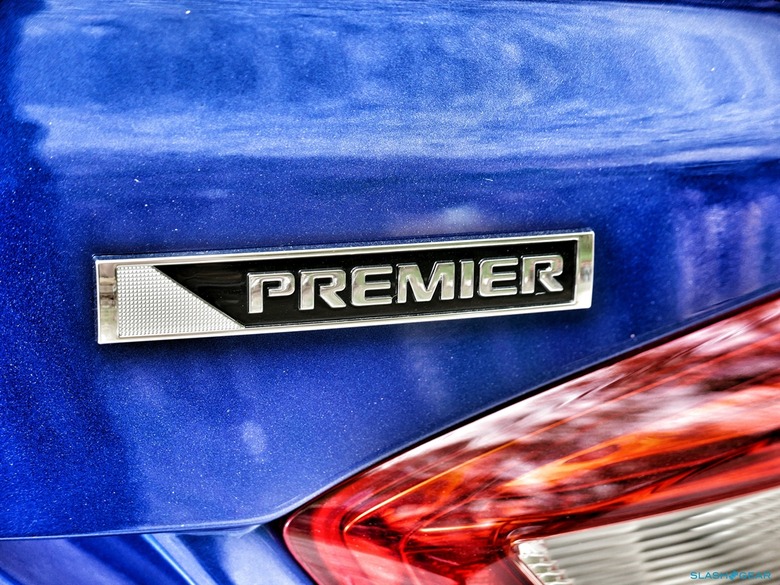 Not only does the Cruze's new 1.4-liter motor offer up to 30-mpg city and 42-mpg highway, but output has been boosted to 153 horses and 177 lb-ft of torque, numbers that represent a substantial improvement over the outgoing engine. Chevy's also refusing to play coy when it comes to transmission choice, as you can select either a six-speed manual or a six-speed automatic with the turbocharged 1.4.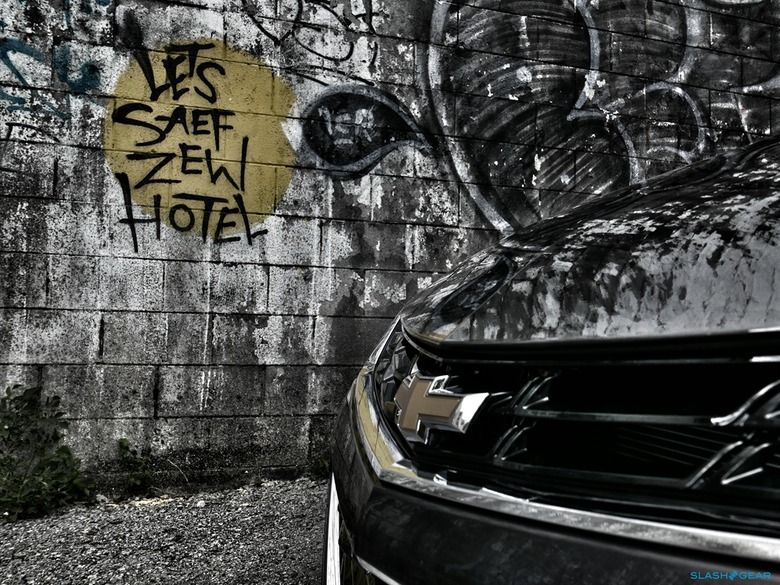 With almost 30 additional pound feet of torque on tap for 2016, one would expect the Chevrolet Cruze to be fleeter of foot. From the driver's seat, acceleration comes off as perfectly acceptable given the car's price point, with the automatic transmission offering sometimes languid kickdowns when passing. It's not fair to label the Cruze's performance as 'exciting,' however.
Handling tends more towards the composed than the communicative side of the ledger, and steering is similarly tuned to maximize comfort rather than emphasize thrills.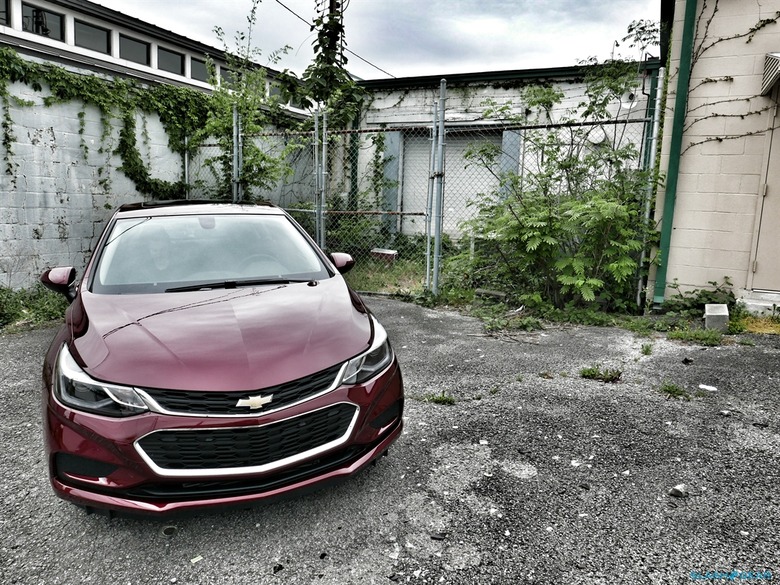 This is entirely on purpose. Yes, the Cruze is available in an RS trim, but this is largely an appearance package that translates into a sporty look rather than an engaging driver experience. Perhaps one day soon Chevrolet will go full 'SS' with the Cruze platform and build the turbocharged pocket rocket we all know is an accountant's rubber-stamp away from becoming a reality, but until then the decision to build car that everyone can enjoy during their daily drive to work and back was a much smarter move than trying to out-slalom the Mazda3.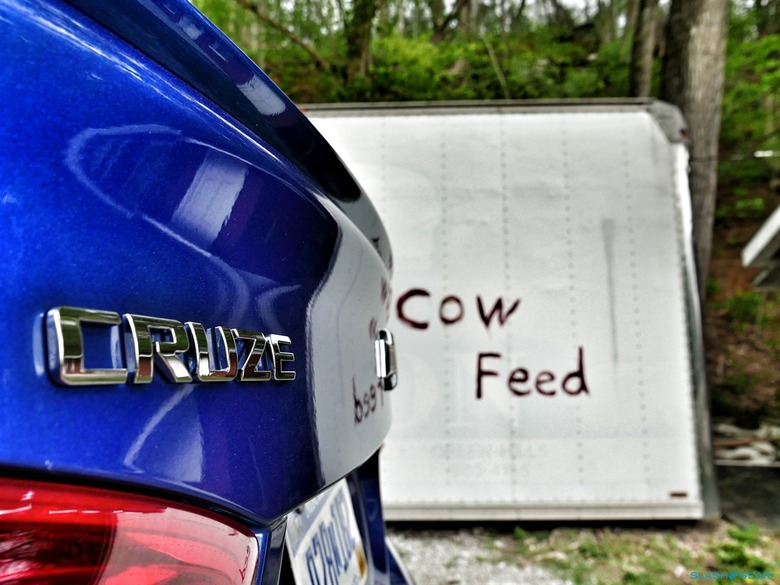 It all comes down to knowing your role – and more specifically, understanding exactly what your target audience wants out of a car. Chevrolet would rather sell more Cruzes than magazine covers, and so we have been gifted with a refined version of a sedan that was already quite good. The addition of standard turbo power and efficiency, comprehensive active safety, and a calm and comfortable ride to the car's portfolio comes very close to pushing the Cruze all the way out of the 'good' column and tipping it into 'great.'