2016 Toyota RAV4 Hybrid packs more power and efficiency than standard RAV4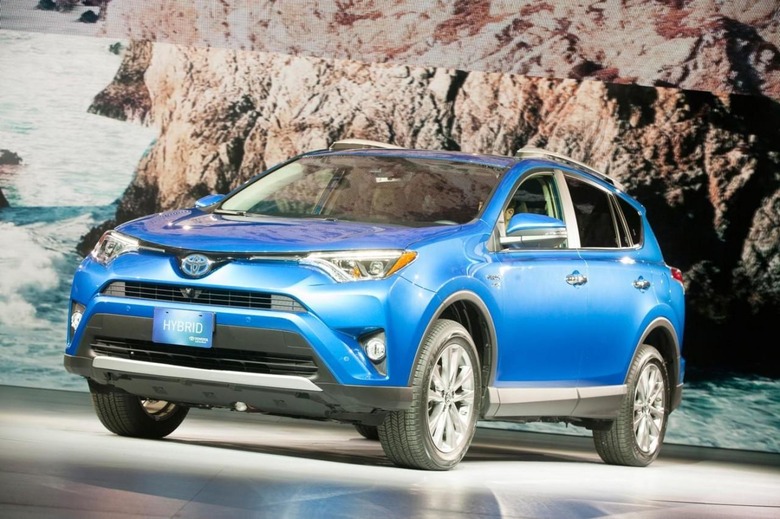 Toyota has gone official with its latest version of the popular RAV4 SUV at the 2015 New York Auto Show. The new version of the RAV4 is a hybrid car that offers more horsepower than the standard version of the RAV4, yet is also more fuel-efficient. It's rare for hybrid versions of a car to have more power than the conventional version.
The RAV4 Hybrid will launch this fall and is aiming at adventure seeking younger couples according to Toyota. The hybrid SUV will be available on two premium versions of the RAV4 including the XLE and Limited.
Both of those versions will get an electronic on-demand AWD system. The entire RAV4 line gets refreshed styling for the 2016 model year and a new SE model has been added. Common features include an improved interior and an available 4.2-inch TFT information screen. A larger 7-inch screen is available in some models.
Toyota isn't offering up much in the way of details on the fuel efficiency or power output of the new RAV4 Hybrid at this time. The new 2016 SE version is geared towards people looking for something sportier than the normal RAV4 and gets a specially tuned sport suspension and sportier styling.