2016 Toyota Land Cruiser revealed with plenty of off-road tech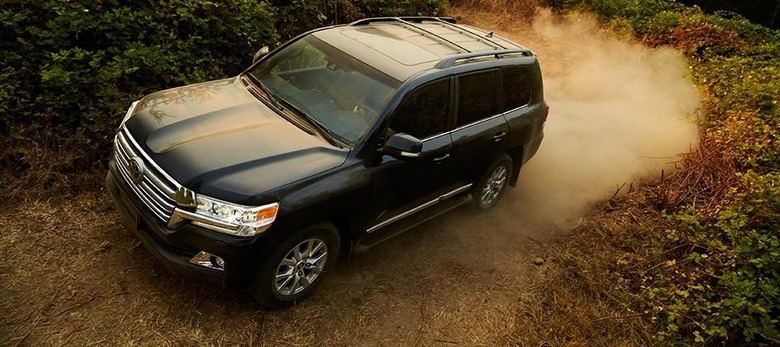 This week Toyota has revealed the 2016 Land Cruiser – the model headed for the United States, in this case – complete with the first eight-speed automatic in this line. The 2016 Land Cruiser will be rolling with a 5.7-liter V8 with 401 kb-ft of torque and 381 horsepower to boot. Technology inside this vehicle includes a new TORSEN limited-slip locking center differential, bringing a torque distribution to 40:60 front to rear with further wheel slippage grip, with Active Traction control (A-TRAC) for both brake and throttle intervention to cut down on wheel spin.
This vehicle has 2-speed transfer with low-range as well as a Multi-terrain Select system. Slip control is set based on the unique surface and driving conditions, including mud and sand in environments like V-ditches, ridges, and slopes.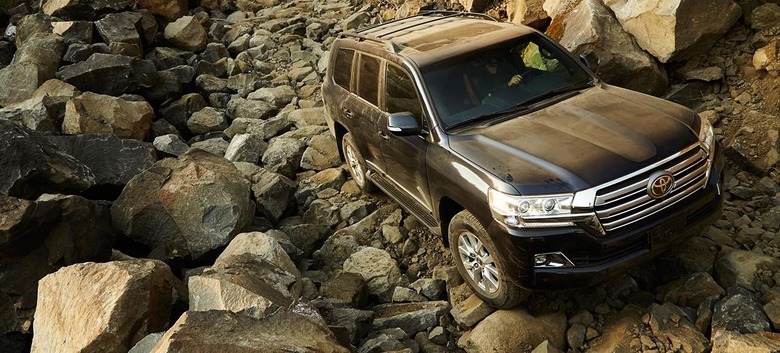 This vehicle is equipped with Downhill Assist Control (DAC) as well as Hill-start Assist Control (HAC) for uphill and downhill smart assistance. You'll also find Vehicle Stability Control (VSC) for maintaining directional control during cornering.
You can see SIMILAR controls in play with the 2016 Toyota Tacoma – have a peek at our 2016 Toyota Tacoma off-road experience to see some hill descent/crawl control features in full effect.
Because of the new 8-speed automatic outfitted in this vehicle, this Land Cruiser will have better fuel economy and acceleration than ever before. EPA ratings hit 13-, 18-, and 15-MPG for city, highway, and combined, which appear to be fairly similar to last year's EPA ratings. We'll have to see for ourselves out on the road later this year.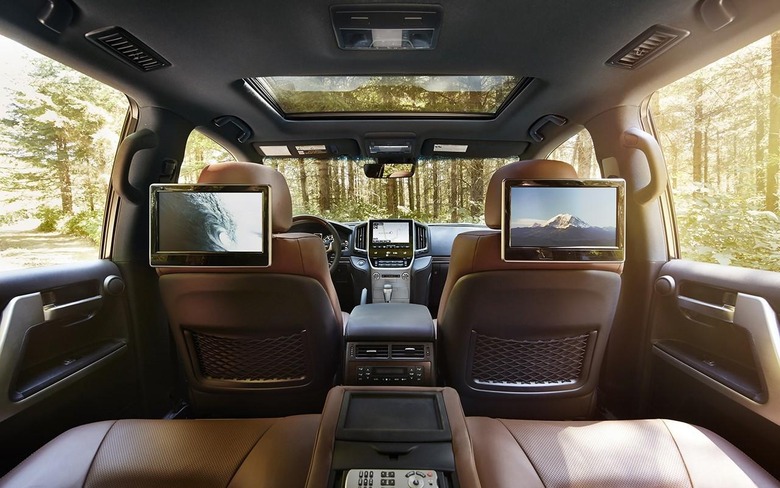 Inside you'll also find Qi wireless phone charging as well as standard rear-seat entertainment system with 2x 10-inch displays at the back of the front seats.
Stay tuned for more information on this vehicle as its released – stick around SlashGear's Car Hub for full details!
VIA: Toyota