2016 Mercedes G-Class will come to the US packing a twin turbo V8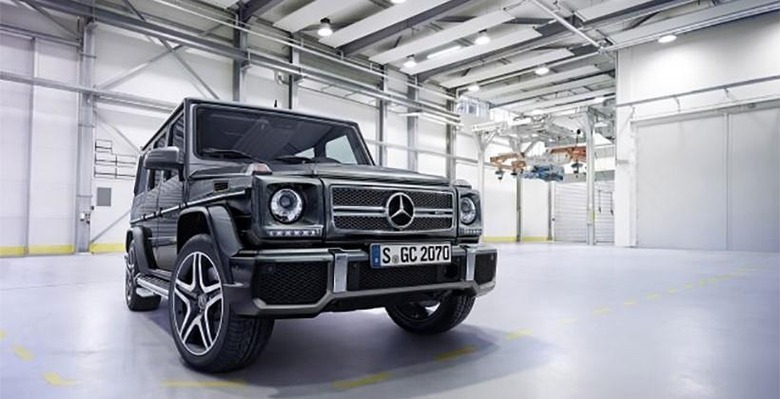 The boxy Mercedes G-series has been rolling streets around the world for decades and the cars have always looked pretty much the same. The latest version of the venerable SUV was unveiled for Europe and the first time we heard about it MB wasn't clear if the car would be coming to the US or not. We now know that the G-class will be coming to the US and the starting price has been announced.
The G550 will start at $120,825 including the $925 destination fee. Power will come from a twin turbo 4.0L V8 engine replacing the old 5.5L V8 in the previous version. Thankfully, that new twin turbo power plant is a better performer than the old V8 with the new mill putting out 416hp and 450 lb-ft of torque.
G550 buyers will also get permanent all wheel drive, body and ladder frame construction, and three differential locks. The suspension is also adjustable with sport and comfort modes for the driver to select.
A more potent G63 AMG version of the vehicle will be offered for $140,825 including the $925 destination charge. Power for the AMG model comes from a twin turbo 5.5L V8 making 563hp and 560 lb-ft of torque. That is enough power to push the big and boxy SUV from a standstill to 62mph in 5.4 seconds. The top of the line G-series is the G65 costing $220,825 with a twin turbo V12 with 621hp and 738 lb-ft of torque.
SOURCE: Motor Authority