2016 Mazda MX-5 Spyder and Speedster focus on lightweight performance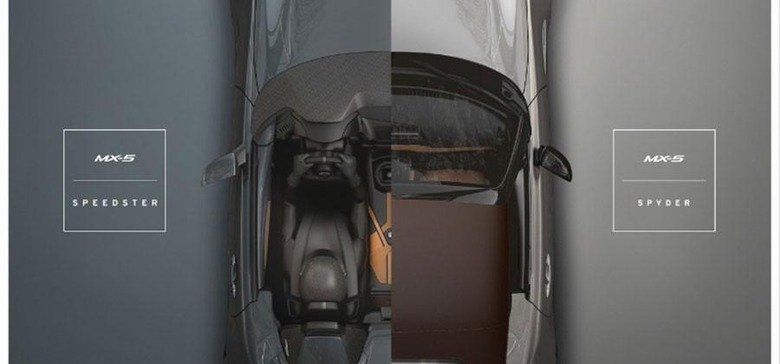 Mazda has announced two very cool concept cars that will be on display at SEMA 2015 and both are based on the new 2016 Mazda MX-5. The cars include the MX-5 Speedster and the MX-5 Spyder. Mazda aimed to capture the vintage feel of a roadster with modern day tech with the Spyder. The Spyder has a bespoke leather interior and is clad in Mercury Silver concept paint.
Perhaps that Mercury Silver paint will come to market as a production color, it looks really good. The MX-5 Speedster on the other hands is a lightweight minimalist roadster that is meant to have the feel of something from the '50s.
The Speedster is painted in Blue Ether color and it ditches a traditional windshield in favor of a lightweight deflector. There are quite a few track cars that have no windshield to save weight. Mazda says that both of these concepts are "significantly lighter" than the 2,332 pounds the standard 2016 MX-5 weighs in at.
The cars have parts and components that were fabricated with help from partners like Racing Beat, Haartz Corporation, ASX, Makin Industries, H&R Springs and more. The good news about naming the partners is that they are all aftermarket firms that make parts for the MX-5 and other cars. Odds are some of the cool tidbits seen on the Spyder and Speedster will be available to purchase on the aftermarket.
SOURCE: Mazda