2016 Honda Accord revealed with CarPlay and Android Auto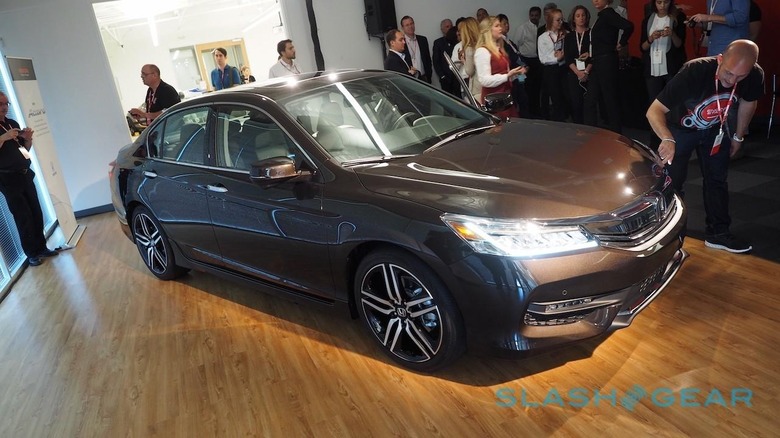 Honda will launch Apple CarPlay and Android Auto on the 2016 Accord, the upcoming refresh of its full-sized sedan. The iPhone and Android connectivity systems will be an option with Honda's 7-inch Display Audio touchscreen infotainment system, offered on EX trim cars and above. As we've seen with other so-equipped head units, Honda's implementation will allow Android and iOS devices to take over the dashboard display for apps, streaming media, and navigation. However, Honda says that we can expect a bigger-than-average impact from its involvement.
That's because of just how many of the Accord that Honda actually sells, leading the company to boast that – though it may not have been first to offer CarPlay and Android Auto – it will be "among the first high-volume cars in the marketplace" to be so equipped.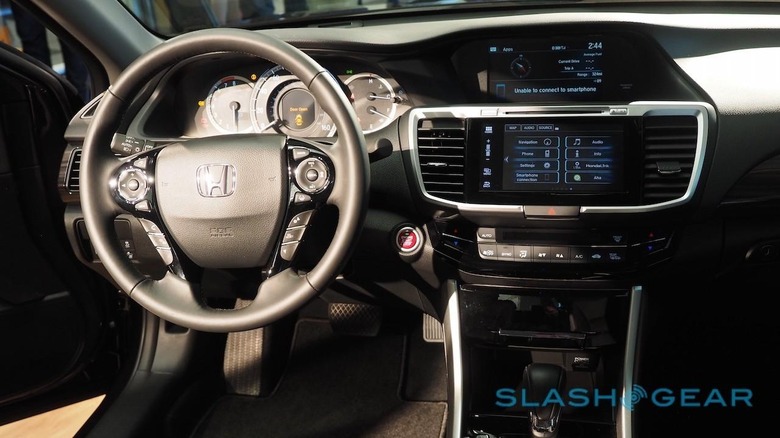 As for the rest of the car, on the outside there's a significant facelift, with bolder crease-lines and a new aluminum hood. Lights get an LED upgrade, front and rear, while the Sport trims and above will get LED daytime running lights.
19-inch wheels will be offered on the Accord Sedan (in Sport and Touring trim) and Coupe (in Touring trim), while the engines will remain either the 2.4-liter inline i-VTEC 4-cylinder or the 3.5-liter VTEC V-6.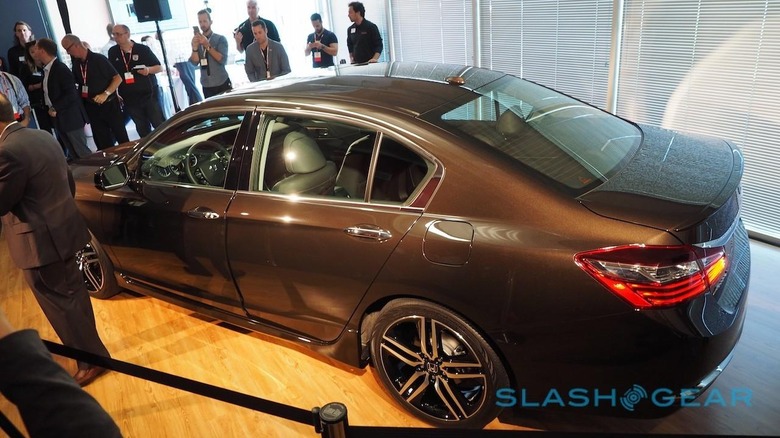 The 4-cylinder cars will get a CVT transmission or a 6-speed manual, while the V6 will have a choice of the 6-speed manual or a 6-speed automatic.
The new 2016 Accord will also get the latest version of Honda Sensing, the safety platform introduced back on the 2015 CR-V, combining radar and camera to track the road ahead and the traffic using it.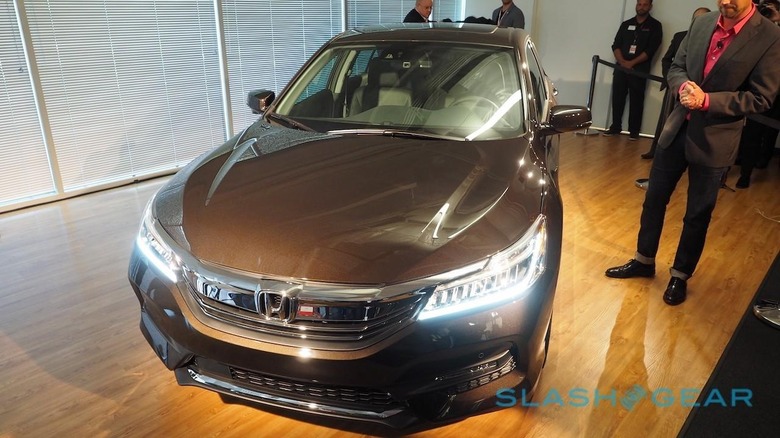 That means things like lane-keeping assistance, automatic braking if the car ahead slows unexpectedly, adaptive cruise control, and more.
Other tech will include a new 7.7-inch upper display on the dashboard, for navigation, LaneWatch, and multimedia, together with remote engine start, heated front and rear seats, rain-sensing wipers, and front and rear parking sensors.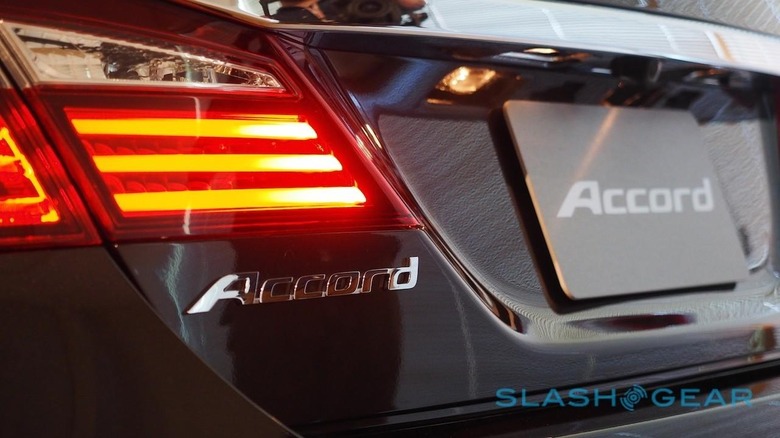 Unsurprisingly, though CarPlay and Android Auto may debut on the new Accord, they won't be limited to it. Honda says it plans to roll the infotainment features out across more models in due course, name-checking its younger buyers as being particular targets given they're generally wedded to their smartphones.
The new 2016 Honda Accord will hit dealers this August, with pricing yet to be confirmed.