2016 Ford Explorer unveiled at 2014 LA Auto Show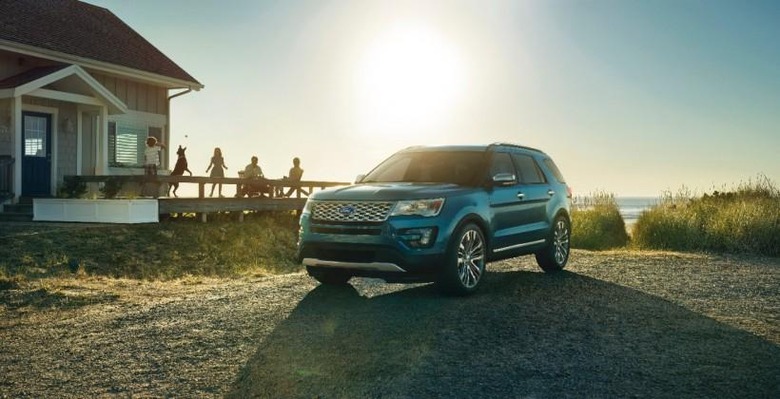 The 2016 Ford Explorer is being shown off at the 2014 LA Auto Show, and though it won't be arriving until summer 2015, the auto maker has teased enthusiasts with a look at what it — and its new Platinum series — has to offer. With the newest model, consumers are given an overall boost in both driving features and a new "rugged" exterior design complemented by changes to the interior that make the cabin quieter. In addition, Ford has introduced a new 2.3-liter EcoBoost engine to replace the current four-cylinder offering.
The 2016 Ford Explorer is decked out with front and rear cameras featuring what Ford hails as a first in the industry — washers. Technology has a strong presence in the model, with the Platinum variety in particular offering a 500watt Sony Audio System with Live Acoustics and Clear Phase tech.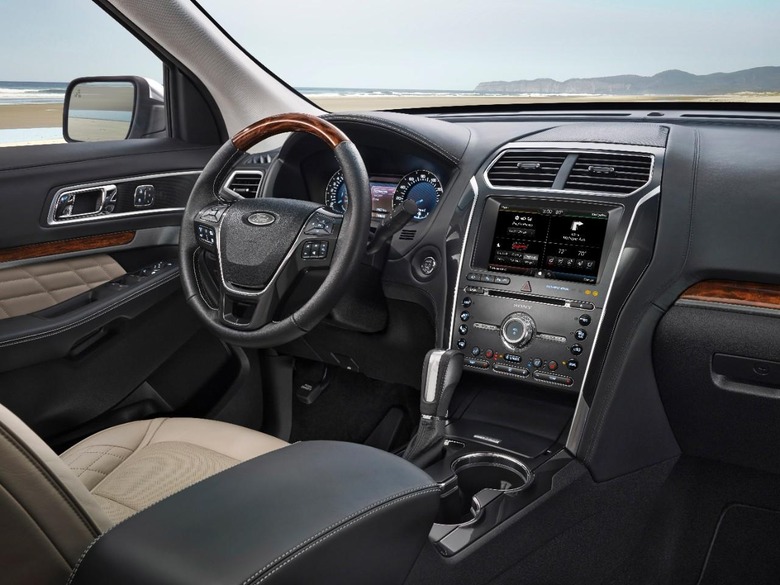 Both those in the front and the rear of the SUV will have access to USB charging ports, while the Platinum series will also incorporate a 10-inch digital display alongside the analog displays. The Platinum also boasts signature lighting around the headlights, rain-sensing wipers, and a mix of satin-finished ash wood and brushed aluminum pieces in the interior.
A variety of drive assist features are also included with the newest Explorer, including radar for monitoring one's blind spot, auto highbeams, a lane-keeping system, enhanced active park, and both collision warning and adaptive cruise control with brake support.
We'll have full details on the model straight from the LA Auto Show soon, so stay tuned!
SOURCE: Ford