2016 Ford Explorer Platinum edition gets 500W Sony audio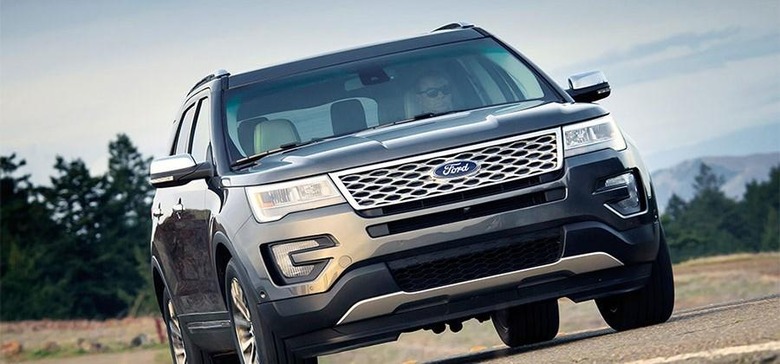 Ford has announced a new trim level for the 2016 Explorer. The new trim will make the 2016 Ford Explorer Platinum the best-appointed SUV that Ford has offered to date. Among the niceties that the Platinum version of the new Explorer will offer are leather wrapped interior and a 500W Sony audio system. The Explorer Platinum will be powered by the 3.5L EcoBoost V6.
Ford plans to have the Explorer Platinum in dealer showrooms by September. Ford promises that the Explorer Platinum builds on the popular Explorer Sport adding new levels of luxury and craftsmanship inside the car along with the performance of the Sport version.
The Explorer Platinum is a three row SUV with multi-adjustable seats in Nirvana leather with micro-perforations. Smart driver assist tech is fitted inside the car. Interior color options include Soft Ceramic or Ebony with Anthracite headliner. The instrument panels, console armrest, quilted door bolsters, and upper door trim are all leather wrapped.
The gauge cluster has a 10-inch digital display supported with analog gauges. The 500W Sony audio system with Live Acoustics and Clear Phase tech recreates the sound dynamics of famous concert halls. Clear Phase tech makes it so passengers hear audio the way it was intended to be heard. Driver tech includes active park assist, lane keeping, and rain sensing wipers along with LED headlights. Pricing is unannounced at this time.