2016 Ford Edge to introduce adaptive steering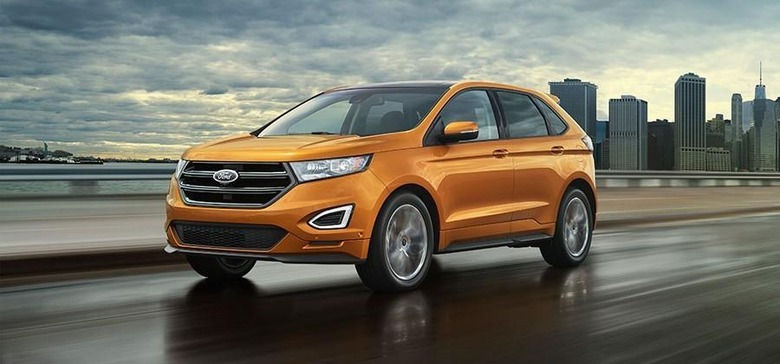 Ford has announced a new feature for the 2016 Edge SUV that will be a first for all of the automotive market. Ford calls the new feature Ford Adaptive Steering and it is a system that promises to make the vehicle easier to maneuver and more fun to drive. All of the technology for the adaptive steering system is housed in the steering wheel itself.
Ford adaptive steering is intended to refine the power steering that has been offered in cars for decades by making the vehicle easier to maneuver at low speeds and more fun to drive at higher speeds. The system will change the ratio between the number of turns that a driver needs to make at the wheel and how much the front wheels turn.
Traditionally vehicles have a fixed ratio for turns of the steering wheel and turns of the tires. Adaptive steering is able to adjust that ratio to make the vehicle easier to turn and more agile at low speeds. At highway speeds, the adaptive steering is designed to make the vehicle react more smoothly to steering input.
The system features a precision actuator inside the steering wheel and requires no modifications to the traditional steering system. The actuator has a motor and electronic gearing system that can add to or take away from driver steering inputs. Adaptive steering will come standard on the 2016 Ford Edge Sport and Titanium and will come to other vehicles later.